Are you tired of battling frizzy, unruly hair every day? Do you dream of having smooth, shiny locks that are the envy of everyone around you? Look no further! With hairsprays, you will unlock the secret to transforming your hair from frizz to fabulous. Say goodbye to bad hair days and hello to a mane that turns heads wherever you go.
Choosing the right hairspray from so many options in the market can be overwhelming. However, it all depends on the type of hair and the desired result. There are different types of hair sprays available in the market, such as aerosol spray, non-aerosol hairspray, and pump sprays. It's important to consider which type will work best for your hair type and desired style.
Are you looking for a drugstore hair spray? Don't worry. We have you covered! We have compiled a list of the top 4 drugstore hair sprays that are highly recommended by hairstylists and consumers alike. Each of these products offers unique benefits and caters to different hair types, but they all have one thing in common - affordability.
Keep reading to learn more about our list of the top 4 best drugstore hairsprays!
We have searched for the best, so you don't have to live with the rest. In order to serve you to the best of our ability and to keep our blog going, GarnesGuide may collect a share of sales or other compensation from the links on this page if you decide to buy. Each product was independently researched by our editors, and the reviews may have been edited for length and clarity.
How We Choose the Best Drugstore Hair Spray
Drug store hair sprays are top-of-the-counter solutions that offer a convenient way to fix your hair on the go. One of the main advantages of using a drug store hair spray is its affordability, unlike high-end salon products. Fortunately, you don't have to break the bank for a quality product. Drugstore hairsprays have come a long way and now offer salon-quality results at a fraction of the price.
Whether you need a strong hold for an updo, a flexible hold for styling, or something to tame flyaways and frizz, there's a drugstore hairspray out there that can do the job. Drug store hair sprays are also great for experimentation. With their low cost, you can easily try out different types to find the perfect match for your hair type. You may even stumble upon a hidden gem that works wonders for your locks.
In order to guide you on this journey, we've carried out comprehensive research and handpicked the top 4 drugstore hairsprays. These not only address your frizz-control requirements, but some of these hair sprays also offer added benefits such as humidity resistance, heat protection, and nourishing ingredients for healthier hair. So style your hair any way you want with these hairsprays!

Best Drugstore Hairspray for Flexible Hold
L'Oreal Paris Advanced Hairstyle Bold Control Extra Hold Hairspray
Check Price on Amazon
Why GG Loves it
Designed to combat the challenges of maintaining a perfect hairstyle amidst changing weather conditions, this hairspray dries quickly, acting as a shield to lock in your desired hairstyle, keeping it free from frizz all day long. With its easy-to-use mechanism, you just need to spray it on your hair to set your style, and you're good to go. For an even stronger hold, layering the product is recommended.
One of the key features of the Bold Control hairspray is its shine moisture mist application. This ensures even coverage across your hair, holding your style in place for up to 48 hours. You can choose to spray it at the roots for added volume or apply it all over to keep frizz at bay. It also makes it incredibly easy to brush through your hair, so you can restyle throughout the day without any stiffness.
Regardless of your hair type - be it thick hair, fine hair, thin hair, or straight hair - this strong-hold hairspray secures your look for hours. It's versatile enough to slick down stray hairs, secure an updo, tame frizz, or preserve your curls. Not only does this hairspray provide long-lasting hold and protect your hair from environmental factors, but it also nourishes your hair with its natural botanical ingredients.
What You Should Know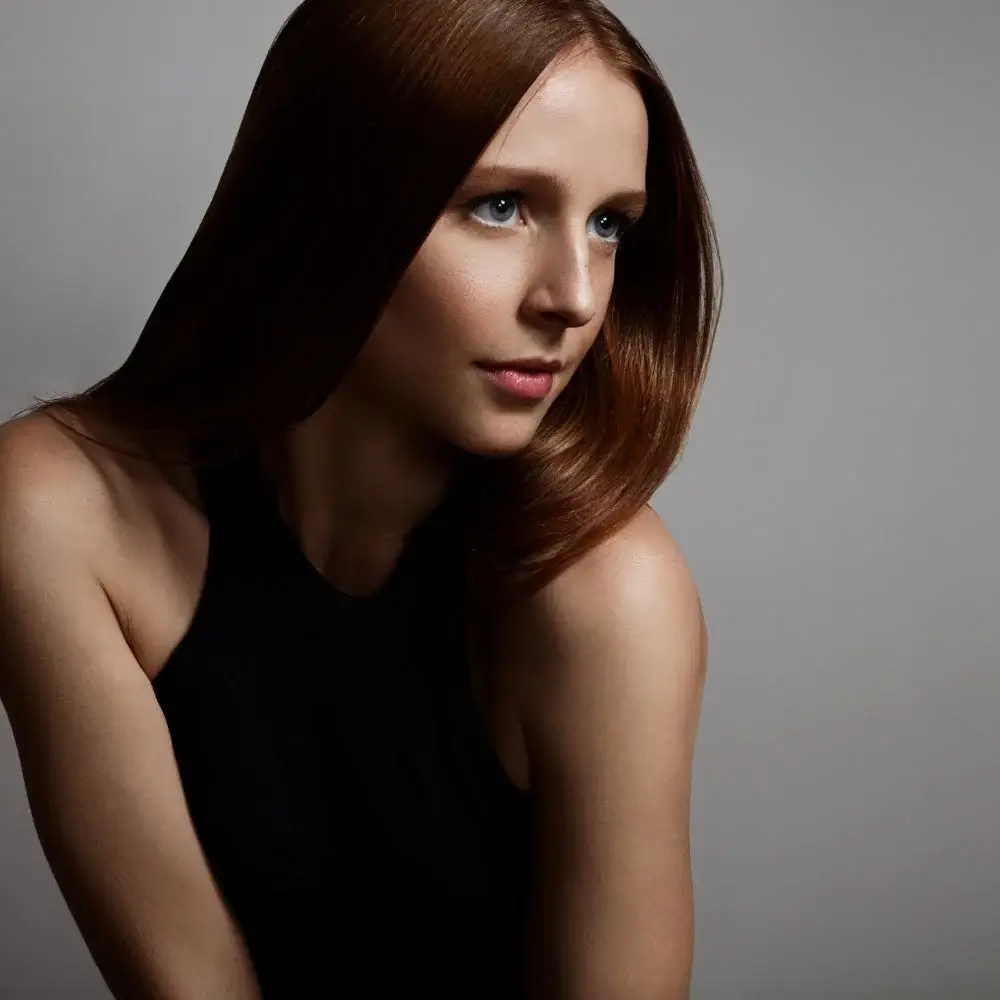 The Bold Control hairspray is also humidity resistant and provides a high level of UV rays protection, making it the perfect choice for any weather condition. Whether you're spending a day at the beach or running errands in the city, this hairspray will keep your hair looking fabulous and healthy.
But it's not just about the hold and protection - the Bold Control Maximum hold hairspray also has a refreshing scent that will leave your hair smelling amazing. It's perfect for those who want a long-lasting, strong-hold hairspray that doesn't have an overpowering smell.
This hairspray is silicon-free. Unlike traditional hairsprays containing silicones, which can weigh down hair and create buildup, silicone-free formulas provide a lightweight hold without causing residue or damage. By avoiding silicones, this hairspray promotes natural hair texture, preventing dullness and allowing your locks to breathe.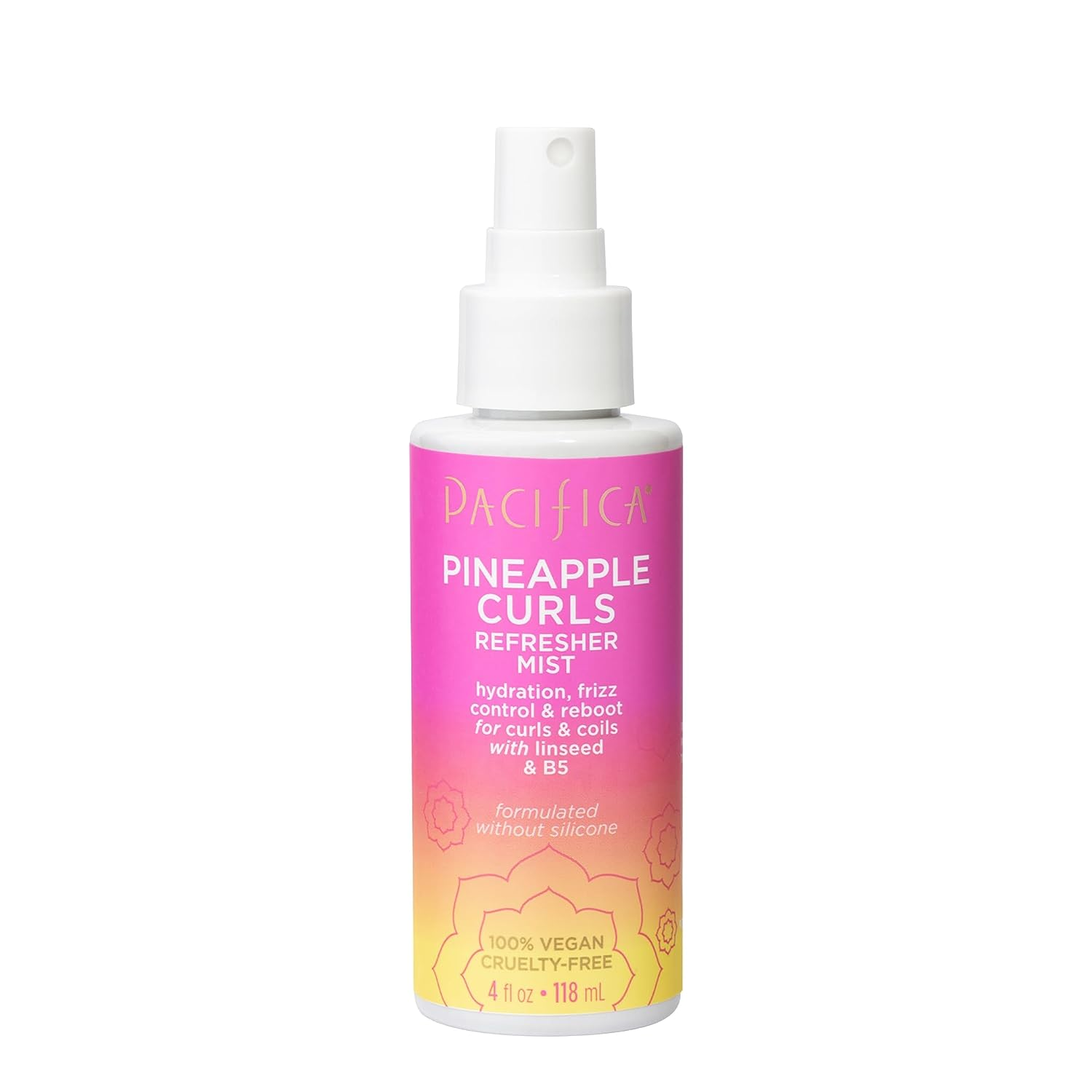 Best Drugstore Hairspray for Curly, Coily, and Thick Hair
Pacifica Beauty Pineapple Curls Refresher Mist Hairspray
Check Price on Amazon
Why GG Loves it
Specifically designed for textured frizzy hair, this refreshing spray embraces the natural beauty of curls, coils, and waves. Its innovative formula ensures that your hair not only looks great but also stays healthy and vibrant. It revitalizes and defines curls, bringing them back to life with a burst of freshness. Help preserve your natural curl with bounce and definition.
Whether you have loose waves, tight coils, or anything in between, this versatile spray offers the essential care your curls deserve. By quenching your curls, it provides the necessary moisture, preventing dryness and ensuring they remain soft, bouncy, and manageable. This mist doesn't just provide a temporary fix. It nurtures your curls, enhancing their health and vitality over time.
This hairspray's sulfate and paraben-free formula not only defines your curls but also nurtures your scalp. Sulfates can strip away natural oils, leading to dryness and irritation, especially for individuals with sensitive skin. By excluding sulfates and parabens, it ensures a gentle, nurturing experience for your scalp, making it ideal for those prone to allergies or sensitivities.
What You Should Know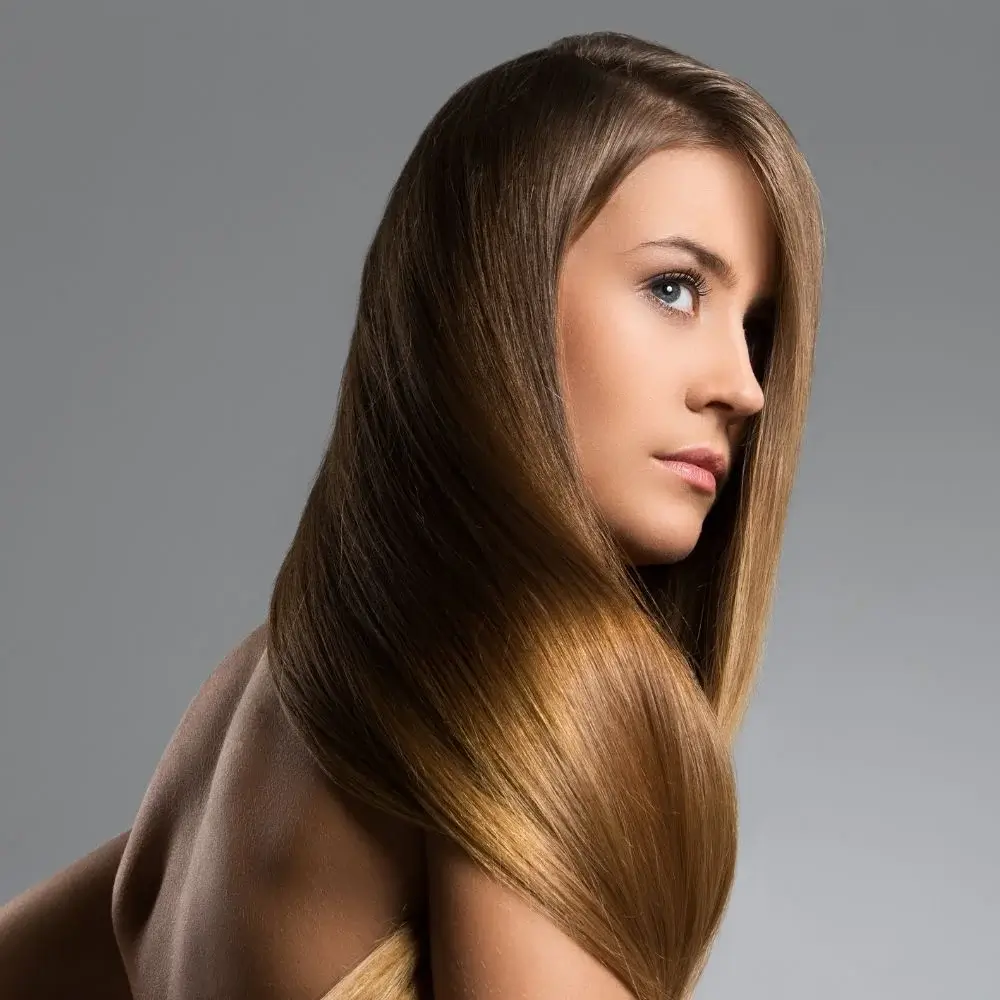 Vegan and cruelty-free, this hairspray represents a compassionate choice in the world of beauty. Being vegan ensures no animal-derived ingredients are used, appealing to ethical consumers who value animal welfare. Additionally, its cruelty-free status means it's developed without any animal testing, demonstrating a commitment to both environmental consciousness and animal rights.
This hairspray includes glycerin, which acts as a humectant in maintaining the vitality of your curls. By drawing moisture from the surroundings and locking it into your hair strands, glycerin effectively prevents dehydration. For curly hair, which is naturally drier due to its structure, this hydration is indispensable. Well-moisturized curls are not only softer but also more pliable.
The inclusion of coconut fruit water and coconut oil in this hairspray exemplifies a natural approach to hair care. Packed with electrolytes and natural minerals, it replenishes lost moisture, preventing dryness and leaving your hair feeling revitalized. By moisturizing and conditioning each strand, coconut oil prevents breakage, making your curls more resilient.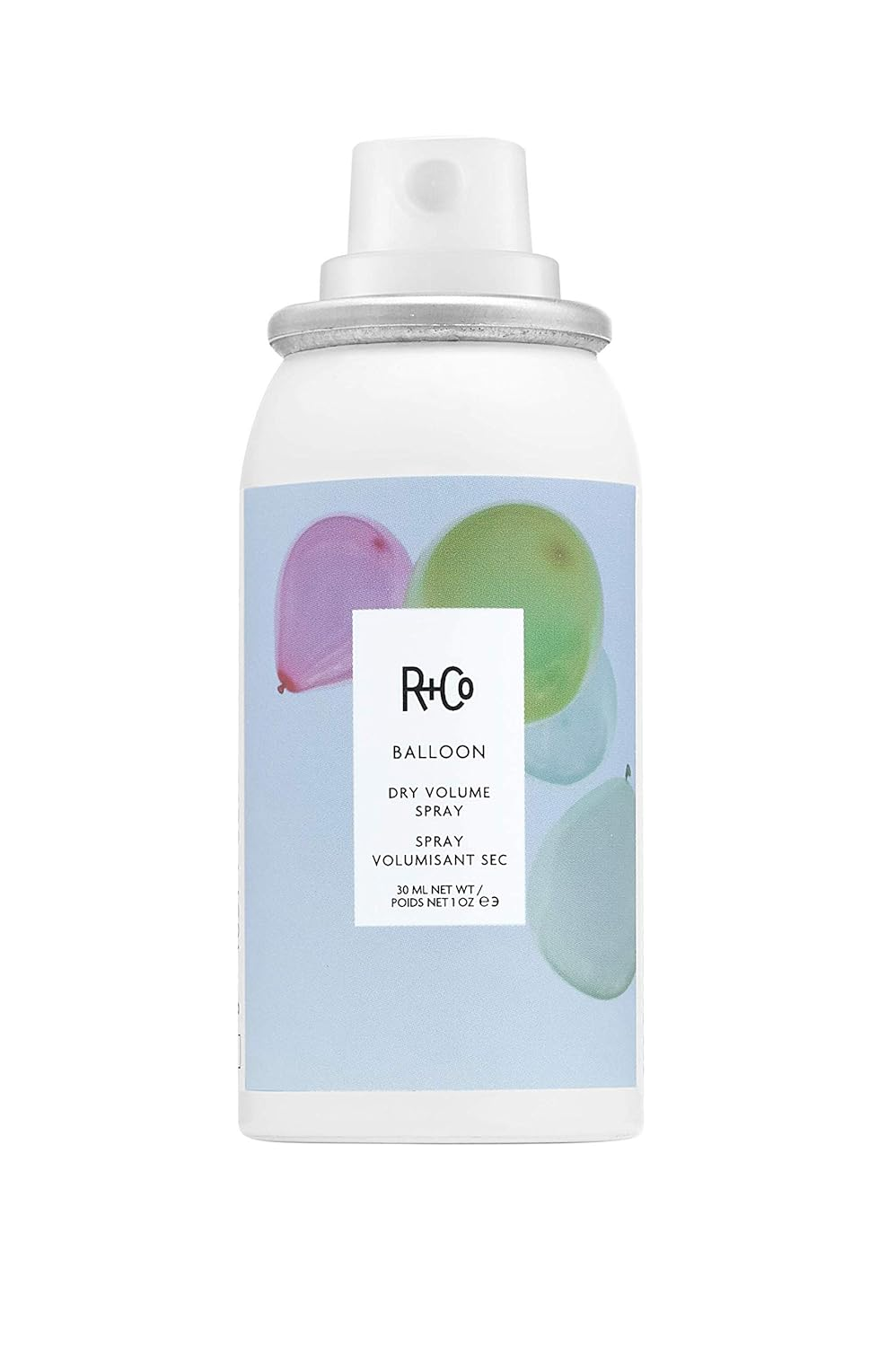 Best Drugstore Hairspray for Dry Hair
R+Co Balloon Dry Volume Spray
Check Price on Amazon
Why GG Loves it
This hairspray stands out as an exceptional choice for anyone craving instant volume, texture, and a flawless hold, all without compromising the natural vitality of their hair. Its unique blend of ingredients creates a transformative experience, especially for fine hair textures or individuals seeking long-lasting dry volume and touchable texture.
The Polymeric Blend infused in this hairspray offers superior styling control, delivering volume and a soft, flexible hold. Unlike traditional hairsprays, it doesn't dull or weigh down your hair, allowing your locks to maintain their natural shine and bounce. The blend ensures that your everyday hairstyles stay intact throughout the day, providing a lightweight yet long-lasting solution.
The calendula and oarweed botanical complex is another highlight, offering moisture, shine, and hydration to your hair. This botanical infusion not only enhances the overall health of your hair but also adds a lustrous sheen, leaving your hair looking radiant and nourished. Your hair, with these ingredients, well-nourished and hydrated, exudes a radiant glow, making it a true crowning glory.
Hops incorporated in the hair spray, a natural conditioning agent, impart a silky texture to your locks. It works diligently to repair damaged hair, sealing cuticles and preventing split ends. This ensures that your hair not only looks sleek but also feels incredibly soft to the touch. Hops also add body to your strands, enhancing natural volume and making your hair appear fuller and more vibrant.
What You Should Know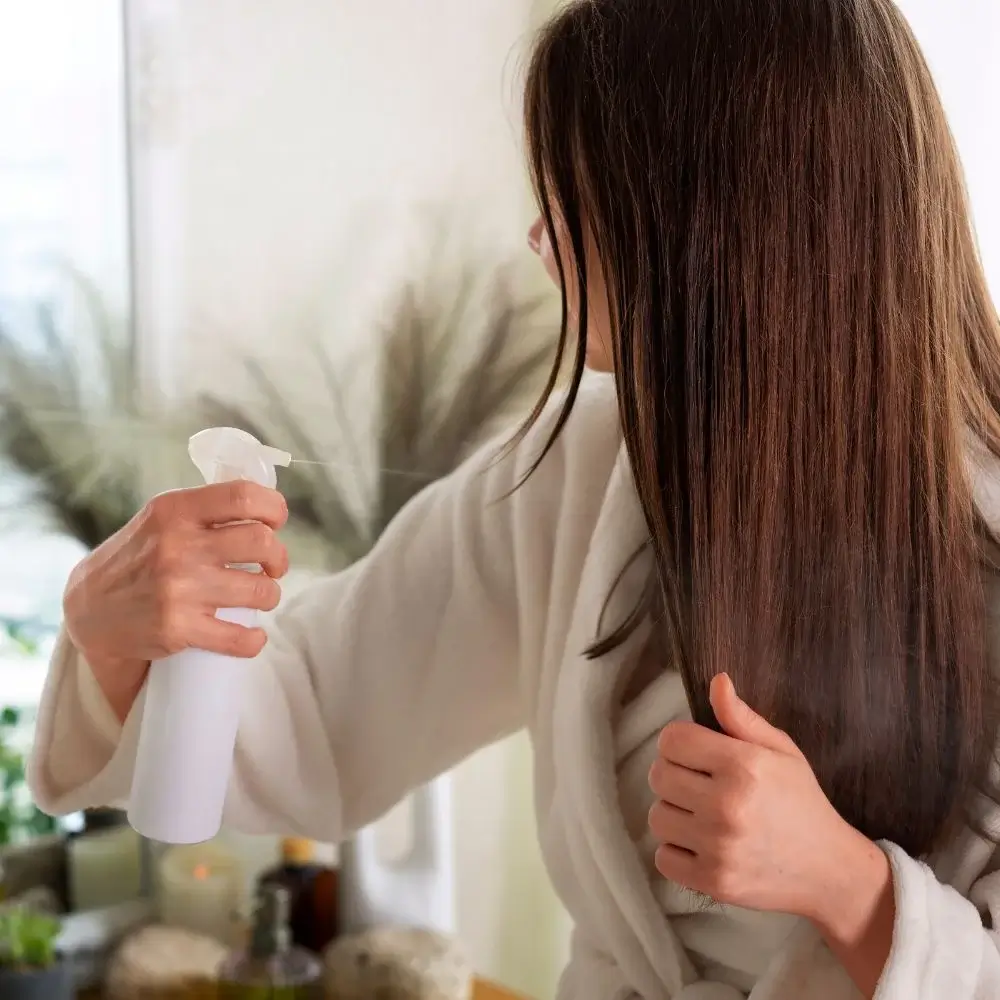 The incorporation of zeolite in this hairspray, hailing from volcanic origins, brings an unparalleled dimension to your hairstyling routine. This mineral works as a transformative force, especially for those with limp or lifeless hair. Zeolite acts as nature's volumizer, infusing your strands with remarkable texture and grip, forming a sturdy foundation for your desired volume.
Silica, the exceptional moisture-absorbent mineral within this hairspray, plays a pivotal role in crafting the perfect voluminous hairstyle. Its unique properties provide the formula with the essential grit and dryness needed to support long-lasting volume. By absorbing excess moisture effectively, silica prevents your hair from becoming weighed down or losing its shape, even in humid conditions.
The delightful fragrances are meticulously crafted to elevate your experience, evoking specific emotions, environments, styles, and attitudes. The fragrances, thoughtfully curated for both men and women, are uniquely tailored, mirroring the diversity within our community. These scents are not just perfumes; they are individual expressions, capturing the essence of our collective members.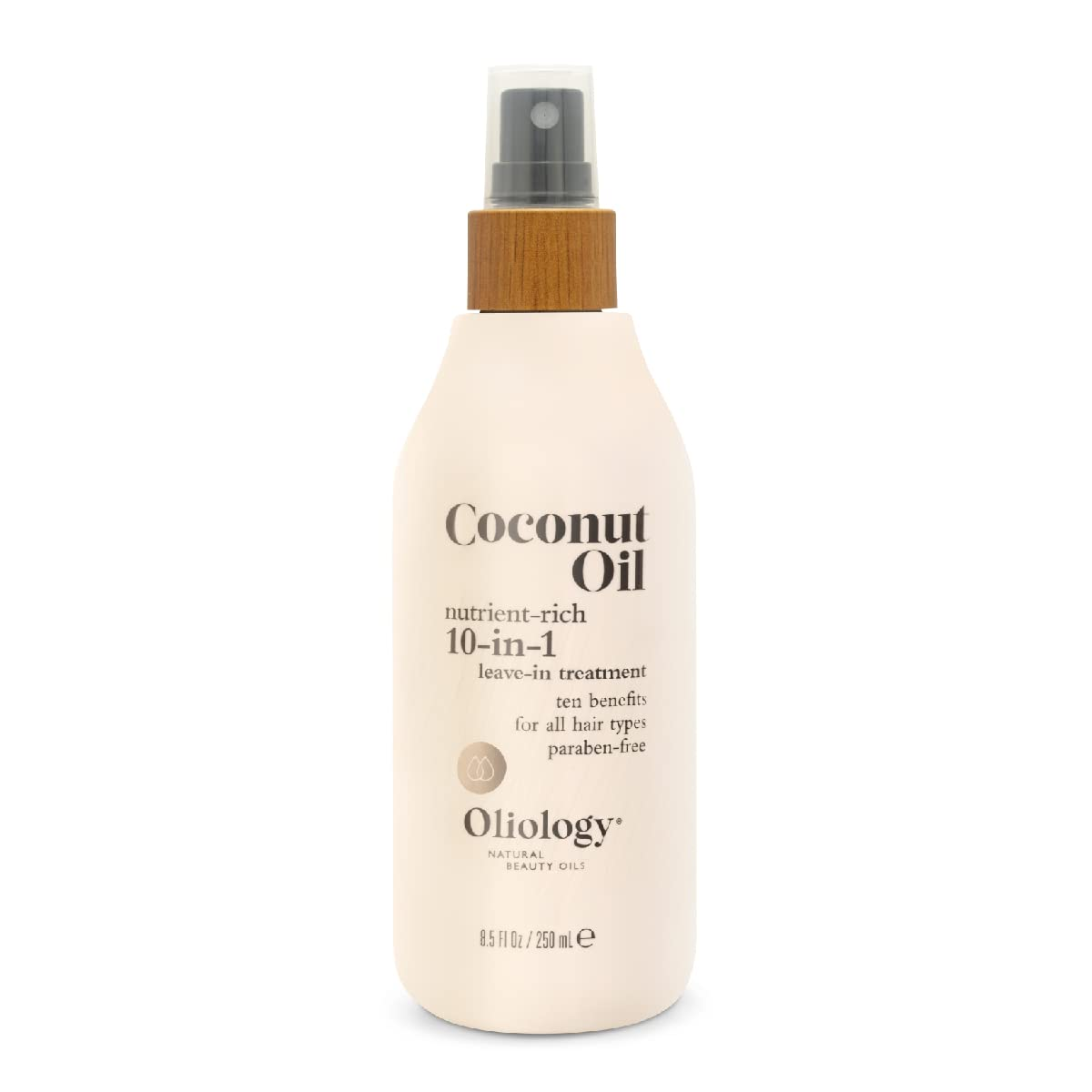 Best Drugstore Hairspray for Detangling Hair
Oliology Coconut Oil 10-in-1 Multipurpose Spray
Check Price on Amazon
Why GG Loves it
Oliology's multi-benefit hairspray, packed within one convenient bottle, offers a remarkable fusion of ten essential benefits, revolutionizing your hair care routine. Its versatile nature is highlighted through its ability to detangle, moisturize, hydrate, control frizz, strengthen, prevent split ends, protect against breakage, provide brilliant shine, create silkiness, and smooth the hair cuticle.
At the heart of this transformative light-hold hairspray lies nutrient-rich coconut oil, a powerhouse ingredient celebrated for its hair and scalp-strengthening properties. By reducing breakage and minimizing oil buildup, coconut oil contributes to hair that not only appears smoother but also boasts a healthy, radiant shine.
Oliology's innovative treatment is botanically infused with natural ingredients, ensuring deep hydration and the restoration of vibrancy for all hair types. Its leave-in nature offers convenience, making it a hassle-free addition to any beauty routine. Gentle yet highly effective, this treatment caters to diverse hair textures, providing a universal solution for everyone.
What You Should Know
Free from harsh chemicals, Oliology's commitment to quality shines by using paraben-free formulation and cruelty-free practices. By incorporating botanical oils, antioxidants, and vitamins, this product delivers beauty-boosting results, leaving your hair revitalized, nourished, and beautifully transformed. With Oliology, your hair receives the pampering it deserves, emerging vibrant, lustrous, and full of life.
The incorporation of coconut oil in hairsprays is exceptionally beneficial for color-treated hair due to its unique properties. Color-treated hair often becomes dry and brittle due to the chemicals used in the coloring process. Coconut oil's ability to deeply penetrate the hair shaft provides intense moisturization, restoring lost moisture and making the hair softer and more manageable.
It is best for chemically treated hair because chemical treatments can strip hair of its natural proteins, leading to weakened and fragile strands. Coconut oil has been shown to reduce protein loss in hair, helping to maintain its strength and integrity, which is especially crucial for treated hair that is prone to breakage.
Here are a Few FAQs to Assist You on Your Journey:
Styling your hair just the way you want is very personal to you, but maintaining it can be a challenge. Hair is often more delicate because of its sensitive nature. That's why choosing the right drugstore hairspray is crucial for a firm hold. But, without proper guidance, it can be hard to decide which products are best for your hair type, whether you have thin hair, frizzy hair, or thick hair.
Here are some of the most frequently asked questions(FAQs) about drugstore hairsprays that will help you on your way so you can find the best product for your hair:
Are drugstore hair sprays as effective as salon brands?
Absolutely, drugstore hair sprays can be just as effective as salon brands. Many drugstore options offer a wide range of choices, from light hold and medium hold to strong hold, catering to various styling needs. Some budget-friendly sprays feature advanced formulations, incorporating ingredients that protect your hair and result in salon-quality hair with hold shine moisture mist.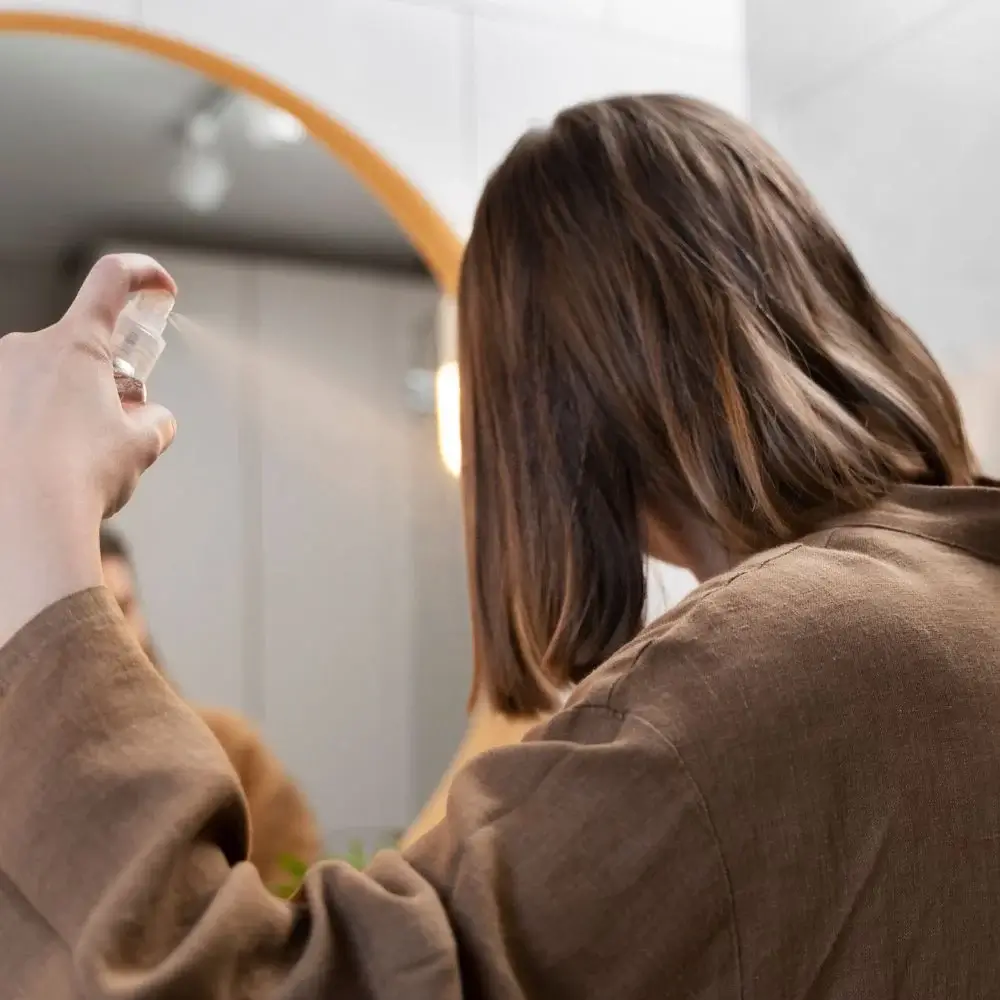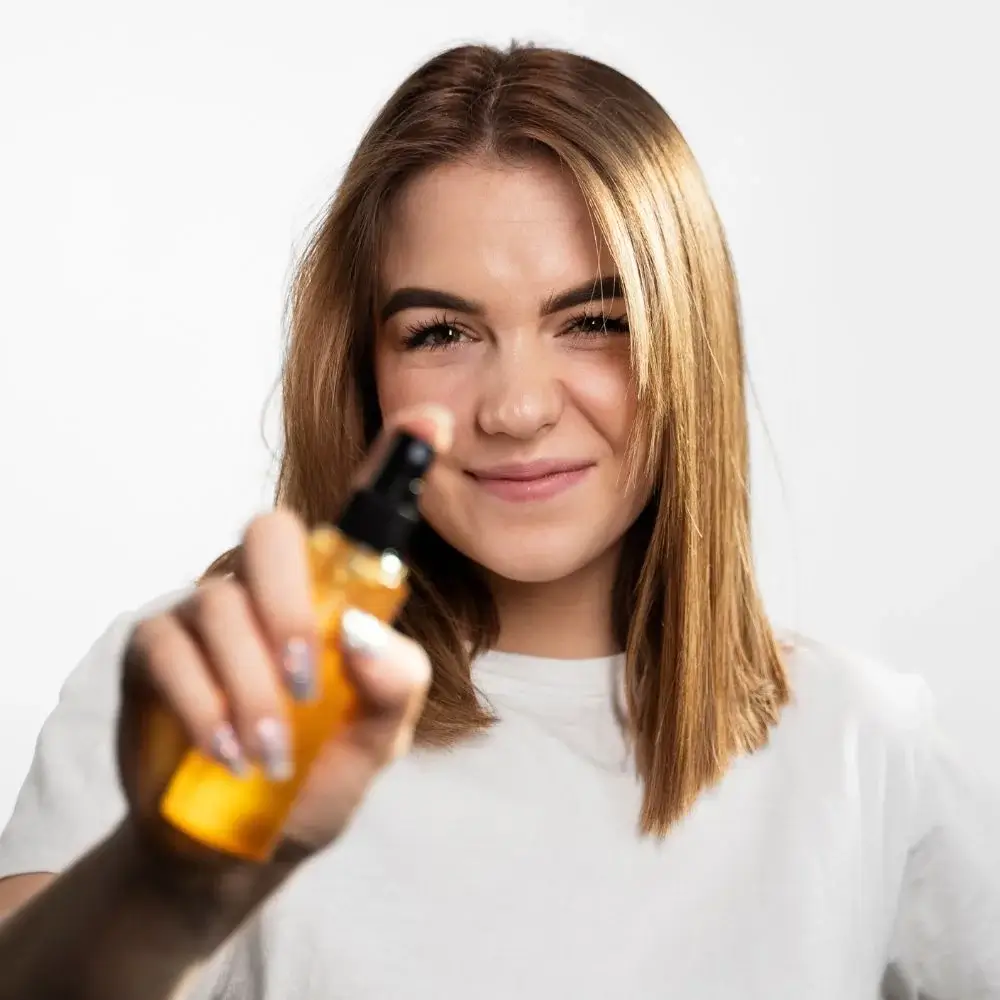 Is there a drugstore hairspray that provides volume and texture?
Drugstores offer a variety of hairsprays designed to add volume and texture to your hair. Look for volumizing hairspray labeled as volumizing or texturizing. These hair products typically contain lightweight ingredients that lift your hair, providing volume while also adding texture for a more natural, tousled look. They are designed to give your hair body and movement without making it feel heavy or sticky. The key is to avoid overly heavy formulas that make your hair stiff.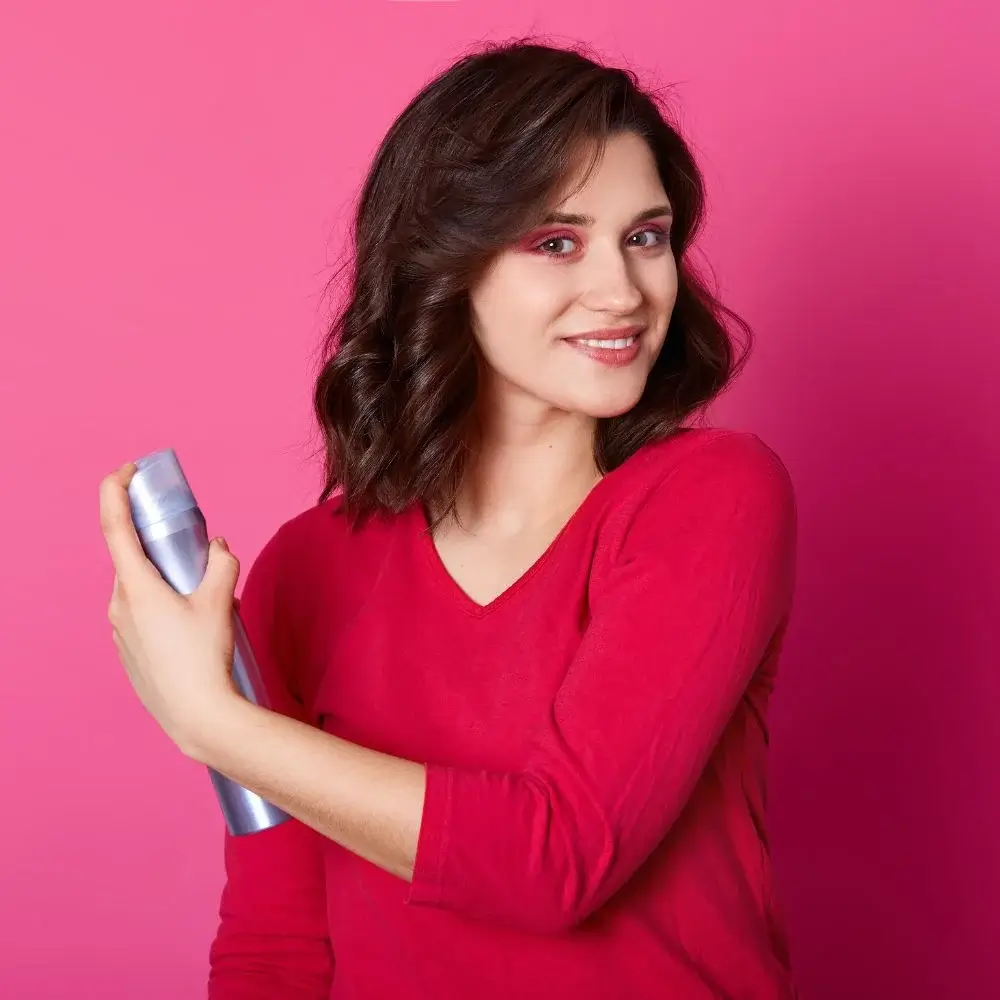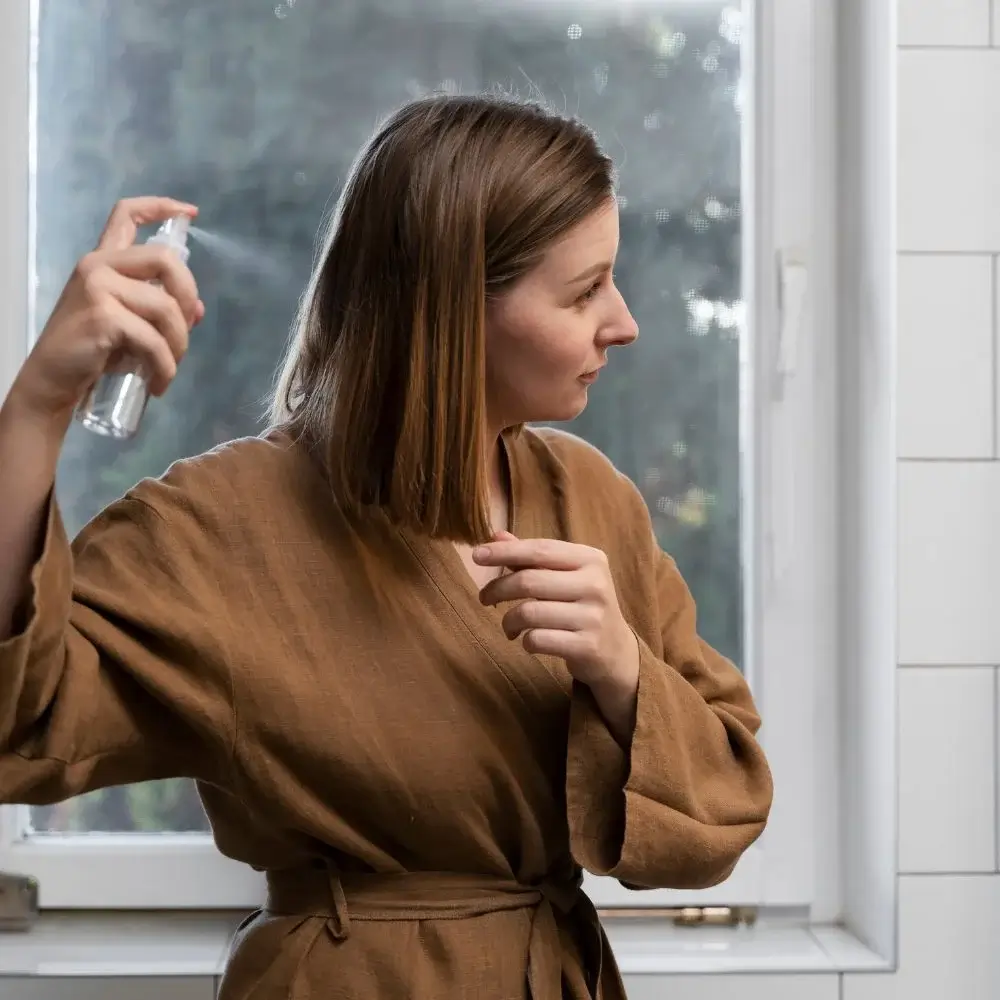 Can drugstore hairsprays help protect against humidity and frizz?
Drugstore hairsprays can be your secret weapon against humidity and frizz. Many affordable options are designed with formulations that specifically controls frizz. Some drugstore hairsprays also double as a dry shampoo, absorbing excess oil and adding volume, ensuring your style doesn't fall flat between washes.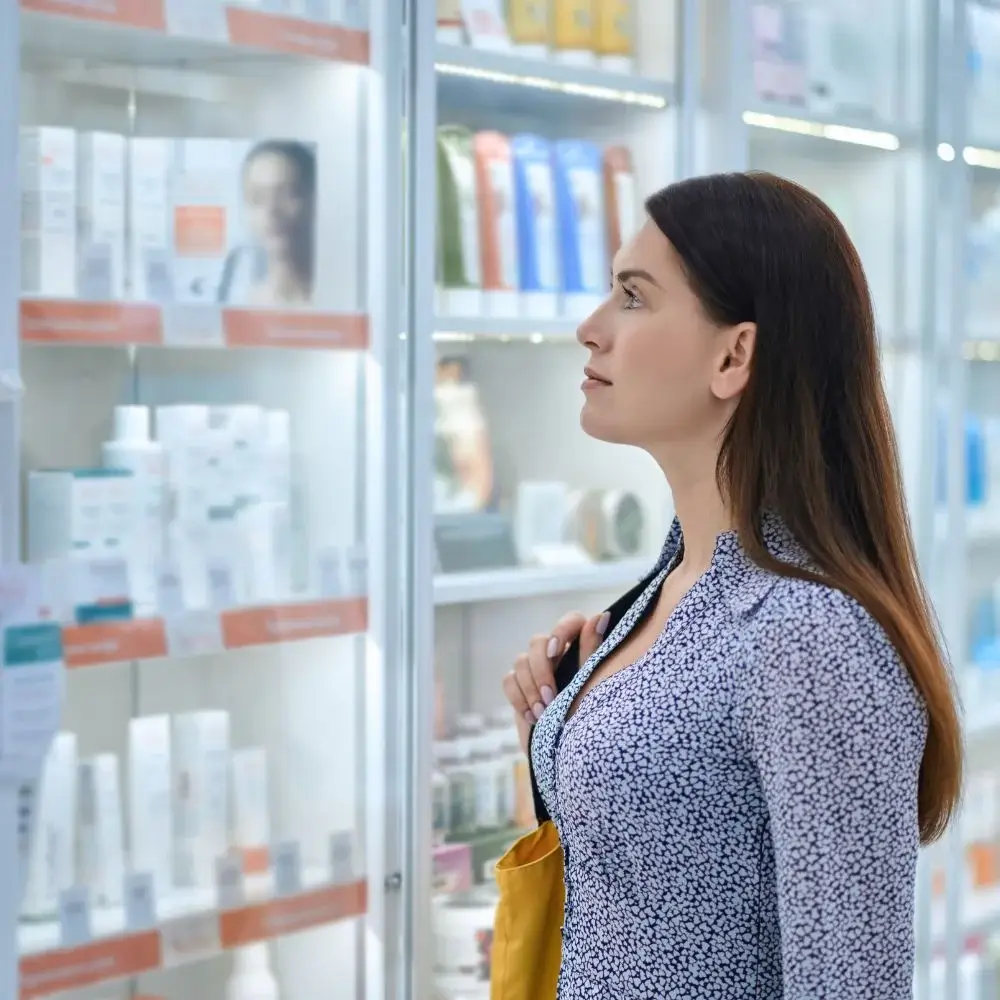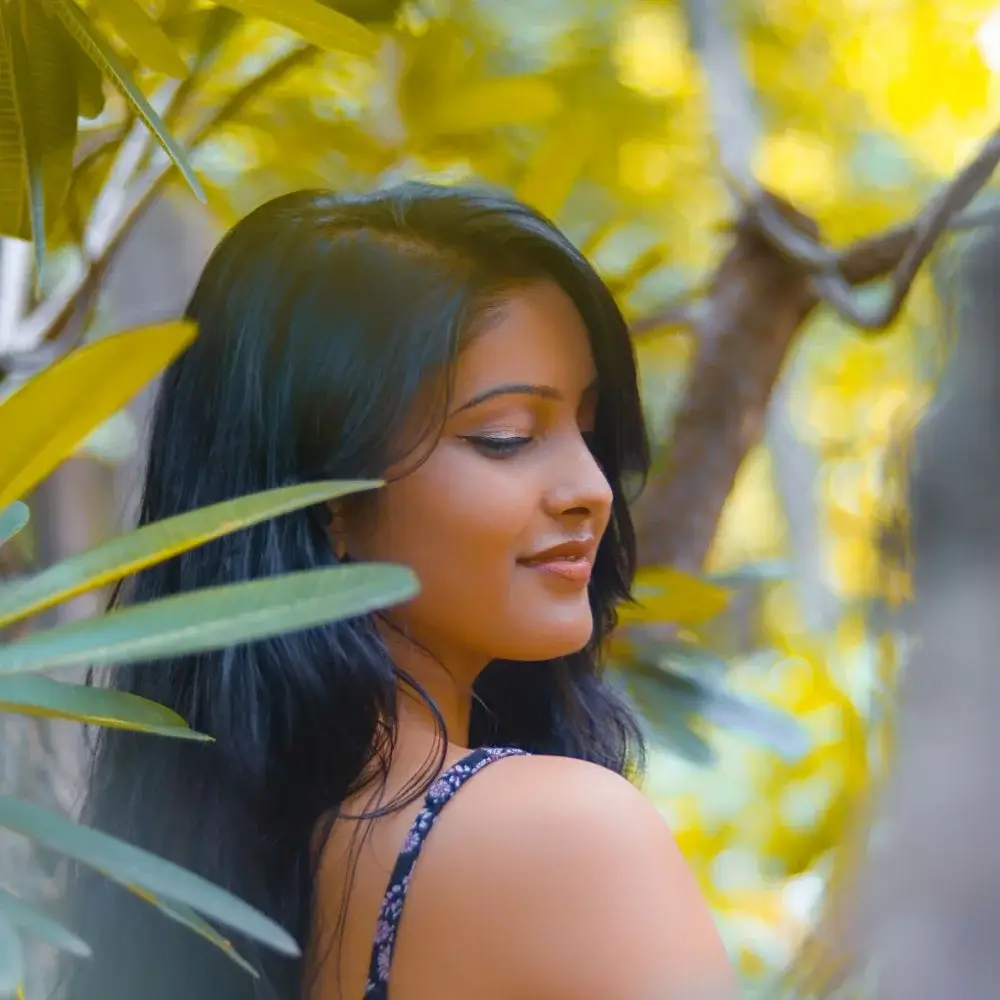 Can drugstore hairsprays be easily brushed out without leaving residue?
Absolutely, many drugstore hairsprays now offer the flexibility of easy brushing without leaving any annoying residue. Ideal hairspray, often labeled as "super strong hold," "flexible hold," "medium hold," or "brushable hold," provides the perfect balance between keeping your preferred style hibiscus hold shine moisture and allowing your hair to remain touchably soft. Many of these hairsprays are now cruelty-free, providing an ethical choice for those who care about animal welfare.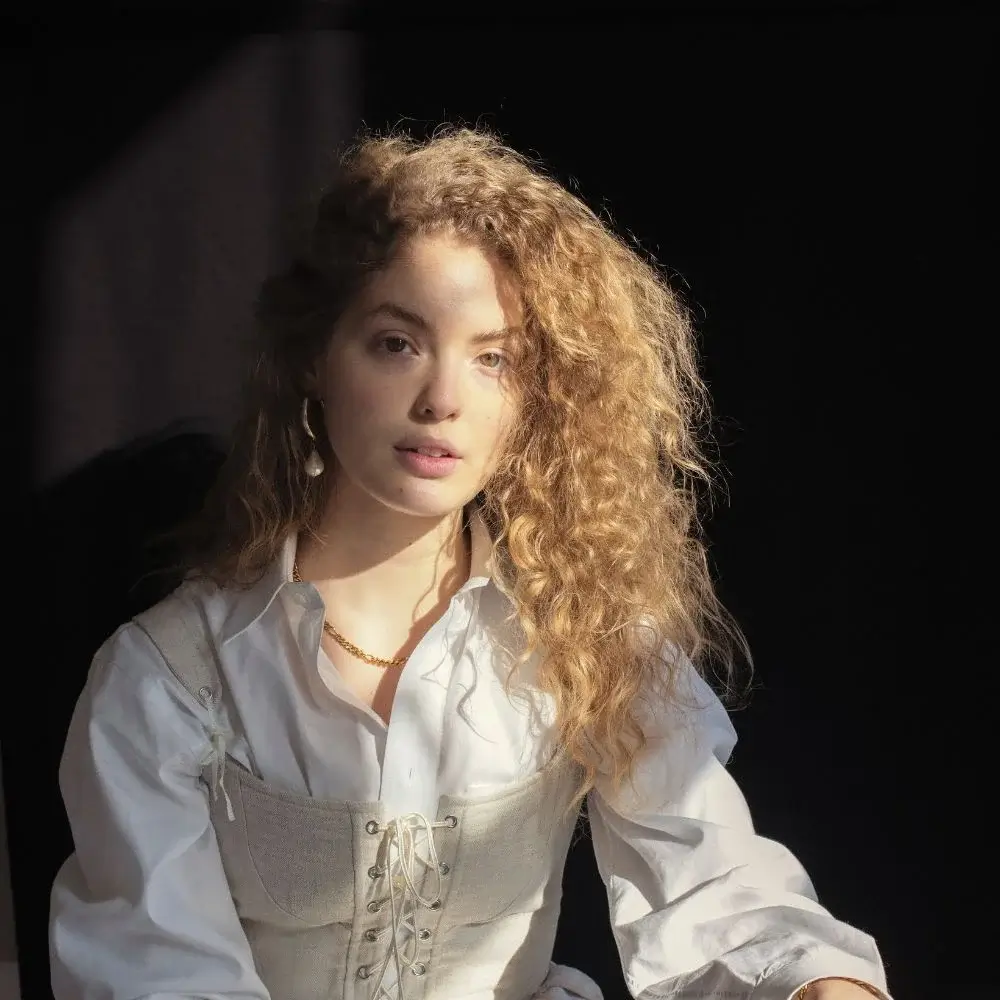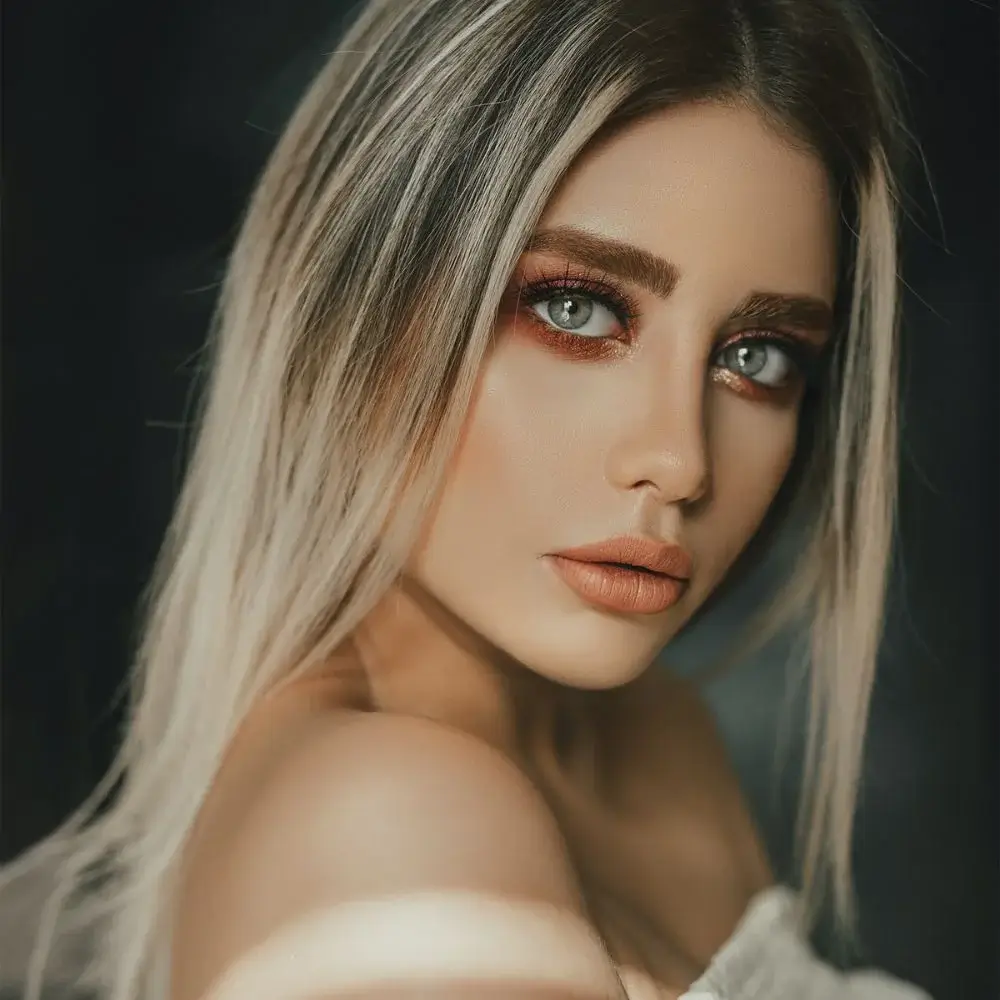 Best Drugstore Hair sprays:
The effectiveness of drugstore hairsprays should not be underestimated. They offer a wide range of benefits and are capable of meeting various hair needs, from maintaining hold and volume to controlling frizz. While they may not always have the prestige of salon brands, their performance and affordability make them a viable option for many consumers.
However, choosing the right hairspray among the numerous options available can indeed be challenging. The market is flooded with products, each promising unique benefits and catering to different hair types and needs. Understanding your specific hair requirements is critical in navigating this abundance of choices. It's important to consider factors such as the level of hold you need whether you want a matte or glossy finish.
The best part of using the hairsprays listed above? You will not have to excessively stress about controlling and managing your hair anymore. Consider using a hairspray from the best drugstore hairsprays listed above, which will allow you to strike a balance between embracing your natural beauty and having the option for temporary hair transformations.
So pick one from our curated list today and prepare to embrace a stunning, attention-grabbing appearance! And when you discover the perfect option, simply click the provided link to make your purchase instantly! Remember always to follow the usage instructions for optimal results.