Dandruff - it's just a common scalp issue that plagues us all. But, for those with African American hair, it can be especially tricky to manage because of its unique texture and structure. This hair type is naturally more prone to dryness & flakiness, which can lead to an itchy, uncomfortable scalp and persistent dandruff.
Luckily there are ways to keep this pesky scalp condition in check, and one of the most effective solutions is using a dandruff shampoo specifically formulated for African American hair. It can help you keep your hair and scalp clean, healthy, and nourished, giving you the confidence to go about your day with style.
However, with an abundance of options & brands in the market, choosing the right one for your special hair type can be an overwhelming process because not every shampoo can truly deliver the desired results that you need. Are you looking for an exceptional shampoo for African American hair and dandruff-prone scalp?
Don't worry; we have got you covered! We know that finding the best shampoo that works wonders on your unique hair type is like searching for a hidden treasure in the sea. That's why to help you, we have compiled this list of the top 3 dandruff shampoos that will beat dandruff and keep you looking your best.
All these shampoos are infused with the most potent ingredients that will not only eliminate dandruff but also provide the much-needed nourishment and hydration for your African American hair. Plus, they are safe and free from all nasty substances, so you can take care of your hair with complete peace of mind.
Keep reading to learn more about our list of the top 3 best dandruff shampoos for african american hair!
We have searched for the best, so you don't have to live with the rest. In order to serve you to the best of our ability and to keep our blog going, GarnesGuide may collect a share of sales or other compensation from the links on this page if you decide to buy. Each product was independently researched by our editors, and the reviews may have been edited for length and clarity.
How We Choose the Best Dandruff Shampoo For African American Hair:
Anti-dandruff shampoos are a must-have for African American hair; it's like a lifesaver! If you are someone who struggles with dandruff, you know just how frustrating and awkward those pesky white flakes can be.
They can make anyone feel self-conscious and constantly on edge, wondering if someone might notice the flakes on their shoulders or clothes; however, with the right shampoo, you can easily keep your spirits up and your scalp flake-free. But with so many options out there, how do you find the perfect one for yourself?
It's a simple & clear theory; not every product that is on the market, whether it's a styling cream, hair mask, conditioner, or hair oil, is made equally or works for everyone, and this applies to dandruff shampoo as well!
To aid you on your quest to find the absolute best dandruff shampoo for African American hair, we've done extensive research and have picked the top 3 options that for sure will make your scalp healthier & happier!
Whether you are looking for an anti-dandruff shampoo with deep cleansing and moisturizing properties, a lightweight formula, or something that is sulfate-free, these anti-dandruff shampoos have got you covered!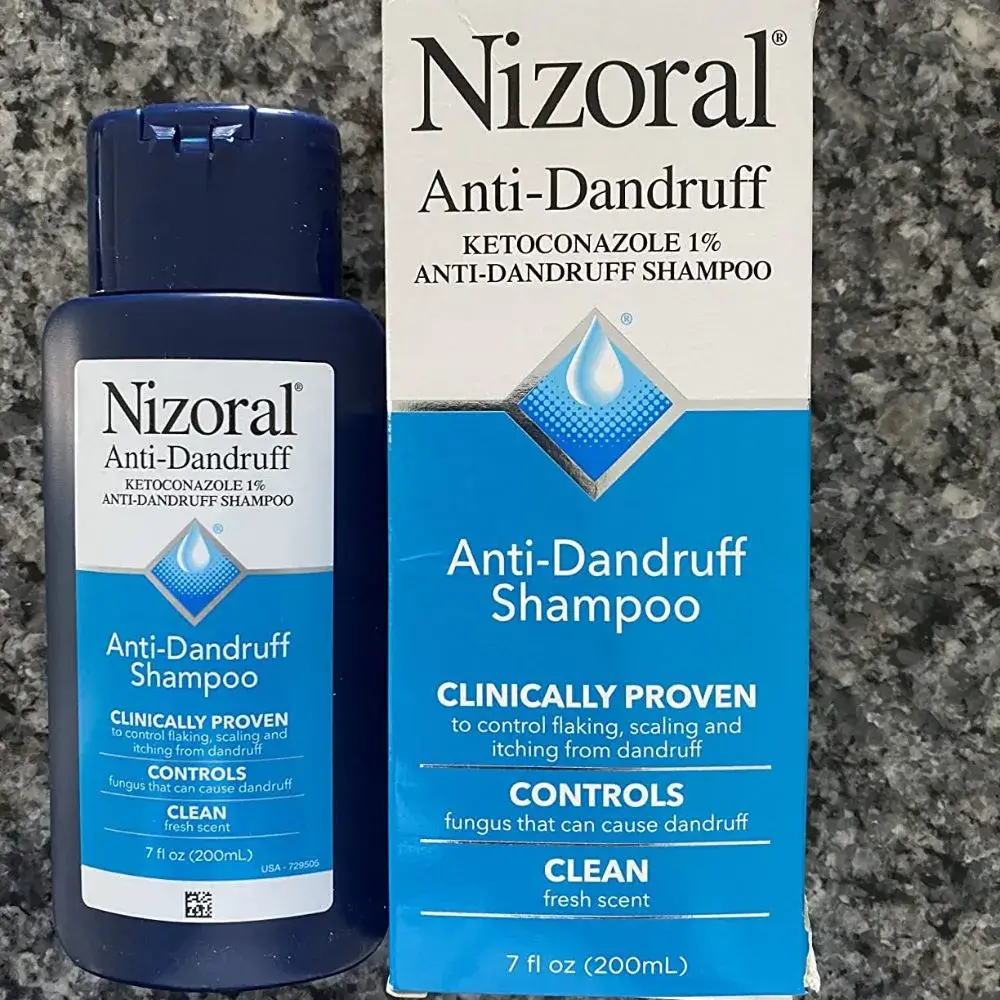 Best Dandruff Shampoo For Stubborn Dandruff
Nizoral Anti-Dandruff Shampoo
Check Price on Amazon
Why GG Loves It
Fungus is the preparatory cause of dandruff, and for those with African hair types, dryness and fungal infections can be especially common. If you are someone who is blessed with this hair type, then you know how hard it can be to manage. However, with this dandruff shampoo, you can easily combat the problem.
Nizoral Anti-Dandruff Shampoo is not just any ordinary dandruff shampoo. It's a powerful and dependable solution that effectively controls scalp fungus and dandruff, providing relief from flaking, scaling, & itching.
If you've struggled to find a shampoo that tackles stubborn dandruff, this is the ultimate game-changer you've been waiting for. What sets Nizoral apart is its pivotal ingredient, which is a potent antifungal agent.
Ketoconazole, the antifungal active ingredient in Nizoral, is one of the most effective in fighting fungus, which is the primary cause of dandruff. It's 10 times more effective than the active ingredient in the leading dandruff shampoo. With Nizoral, you're not just treating the symptoms of dandruff; you're targeting the root cause, controlling the fungus responsible for those pesky flakes to ensure you look & feel your best!
For African hair types that are prone to dryness and fungal infections, Nizoral offers a game-changing solution. What makes Nizoral a standout choice is its reliability and effectiveness. It doesn't just mask the problem temporarily; it gets straight to the heart of the issue, delivering long-lasting relief from dandruff.
What You Should Know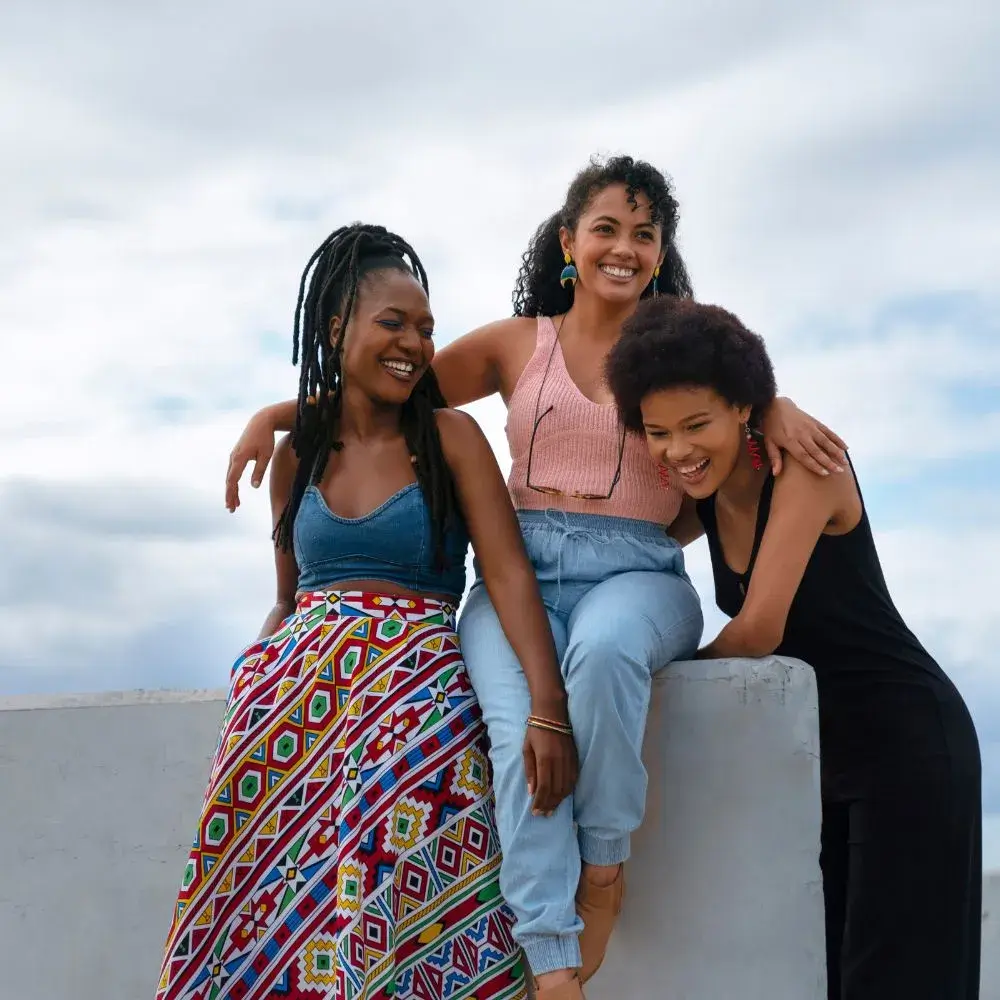 For those who are suffering from Mild Seborrheic Dermatitis and/or Psoriasis, the Nizoral Anti-Dandruff Shampoo is like a miracle in a bottle. It's specifically made to address these conditions and can provide significant relief from the symptoms associated with them so you can finally put your skin issues in the past.
The aspect that makes this shampoo one of the best anti-dandruff shampoos is its compatibility with various hair types! No matter if you have afro hair, dry hair, natural hair, color-treated hair, or other, this anti-dandruff shampoo will work wonders for you. It does not cause any kind of scalp irritation or reaction!
Not only is Nizoral effective in controlling severe dandruff, but it also leaves your hair soft, clean, and smelling fresh. Unlike some other dandruff shampoos, it has a pleasant scent that doesn't overwhelm your senses. And the most amazing part? You only need to use it twice a week to experience its full benefits.
So if you truly want to wave goodbye to stubborn dandruff and embrace a healthy, flake-free scalp, Nizoral Anti-Dandruff Shampoo is the answer to your prayers. With this, you can reclaim your scalp's health and shine and confidently flaunt your beautiful natural African hair without worrying about those pesky flakes.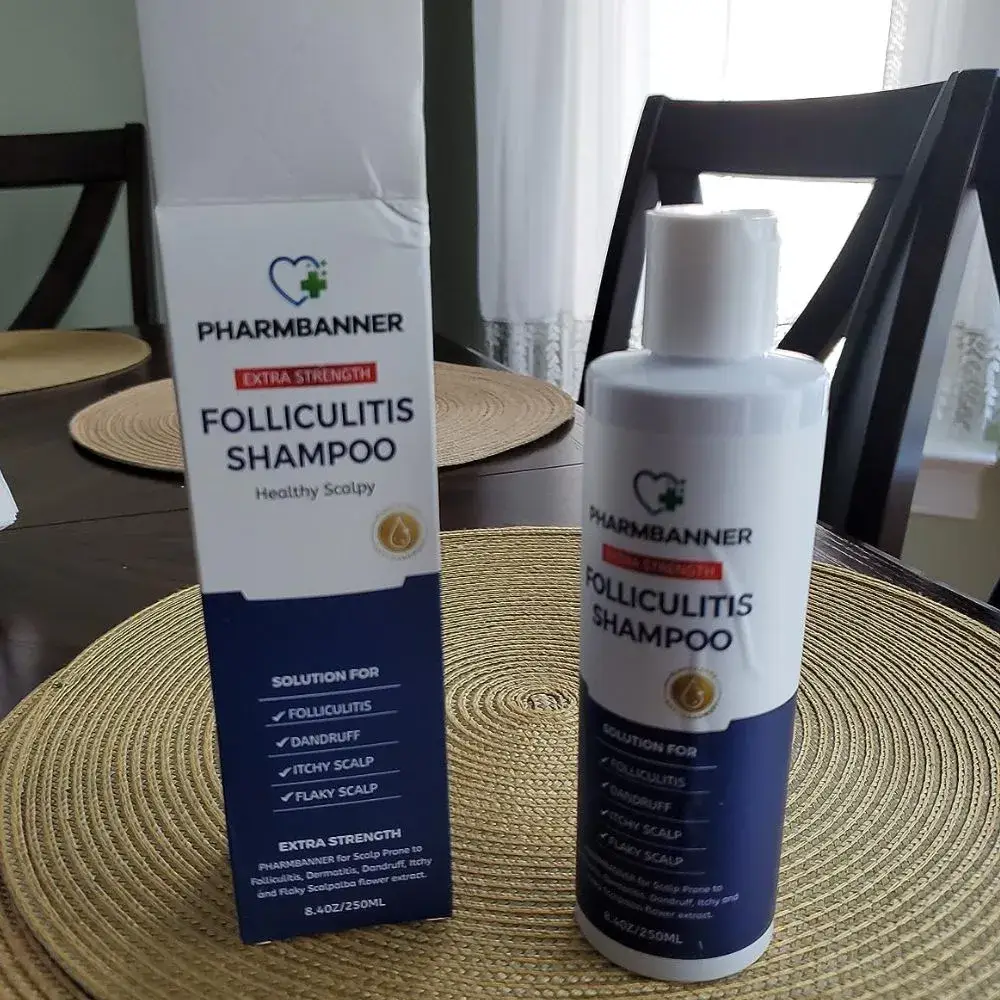 Best Dandruff Shampoo For Itchy & Dry Scalp
PHARMBANNER Folliculitis Shampoo
Check Price on Amazon
Why GG Loves It
If you have been searching for a multi-functional dandruff shampoo that goes beyond traditional dandruff treatments, then you should absolutely look no further than PHARMBANNER Folliculitis Shampoo. This remarkable formula, crafted by renowned Laboratories, is a true game-changer in the realm of scalp care.
With its unique blend of powerful ingredients and herbal extracts, this anti-dandruff shampoo not only combats dandruff but also targets other scalp issues like folliculitis, seborrheic dermatitis, & scalp psoriasis!
One of the most spectacular features of this dandruff shampoo is its exceptional effectiveness. By working deep into the roots of hair follicles, it delivers unparalleled healing to your scalp and hair. Within just a few weeks of use, you'll experience a dramatic reduction in itching, flaking, burning, redness, scaling, and pain.
It's a complete relief package for your scalp, giving you the confidence to show off your beautiful, healthy hair once again. What sets this shampoo apart from others is its natural formula. It harnesses the power of potent yet gentle herbal extractions, ensuring a safe and medicated solution for your scalp problems.
You can trust that it is designed to cater to your specific needs, providing the TLC your scalp deserves. And the best part? Using PHARMBANNER Folliculitis Shampoo is so simple that anyone can use it with ease. Its thoughtful design prevents any unwanted leaking, ensuring you get the most out of every drop.
The application process is simple and straightforward – just apply the shampoo directly to your dry, itchy scalp, then gently massage it in for 3-5 minutes to allow maximum absorption. Finally, rinse and repeat as needed. So what are you waiting for? Pick it today and restore your scalp health without breaking the bank!
What You Should Know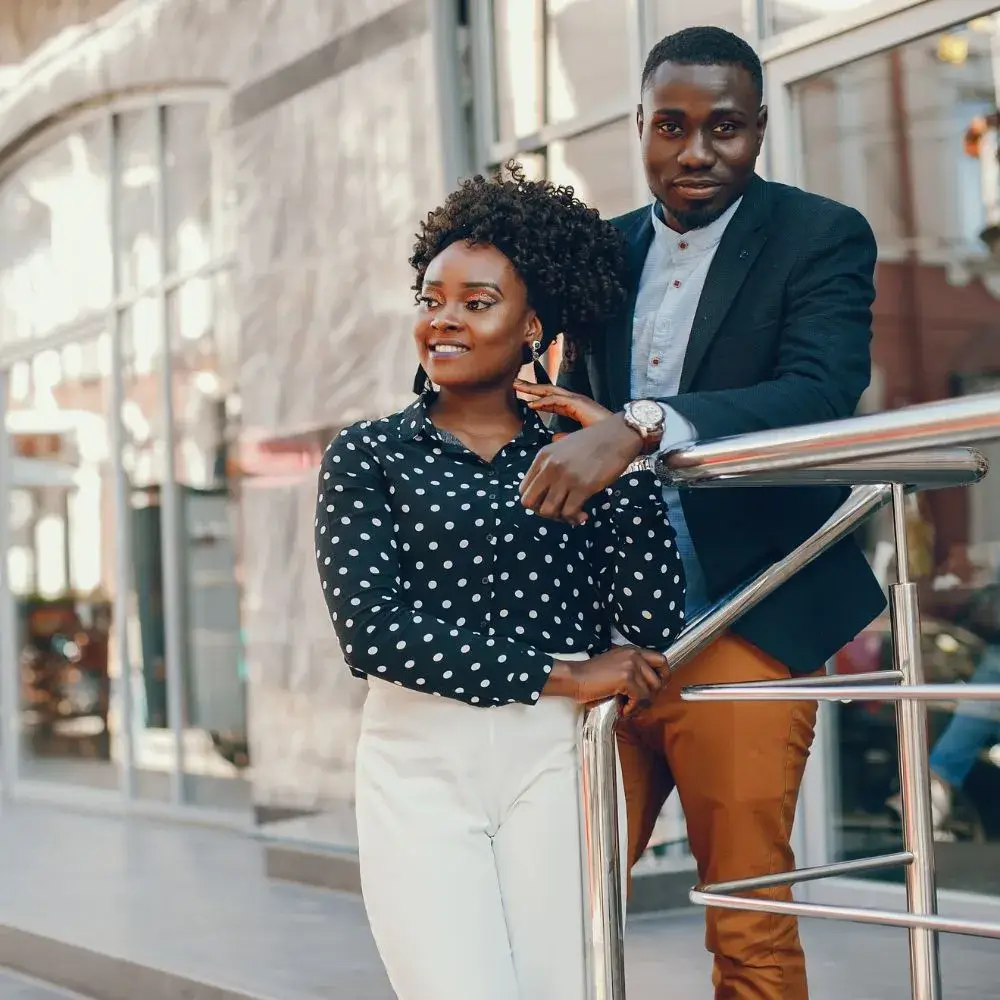 Beyond being an excellent dandruff shampoo, this ideal product is your go-to solution for various scalp concerns. If you're dealing with stubborn scalp acne, PHARMBANNER Folliculitis Shampoo can come to your rescue. Its unique formula tackles acne-causing factors while promoting a healthy scalp environment.
This sulfate-free shampoo is perfect for all genders, making it a versatile hair care product that caters to both men and women. Unlike some conventional shampoos that may exacerbate scalp issues or cause irritation, this shampoo offers a gentle and effective solution for those dealing with an itchy, dry scalp.
By removing sulfates from its ingredients, it promotes a healthier hair care routine, minimizing potential damage and enhancing overall scalp health. Plus, it doesn't matter what hair type or texture you have; this shampoo is designed to cater to everyone. Whether you have straight, wavy, curly, or coily hair, you can trust that this product will deliver the desired results without compromising the natural beauty of your hair.
This natural and safe medicated shampoo contains Nymphaea Alba, Coptis Chinensis, Panax Ginseng, and more; it's a super powerful combination of natural ingredients that work to fight bacteria and fungi while conditioning the scalp. Plus, it's free from parabens, artificial fragrances, and other harmful chemicals!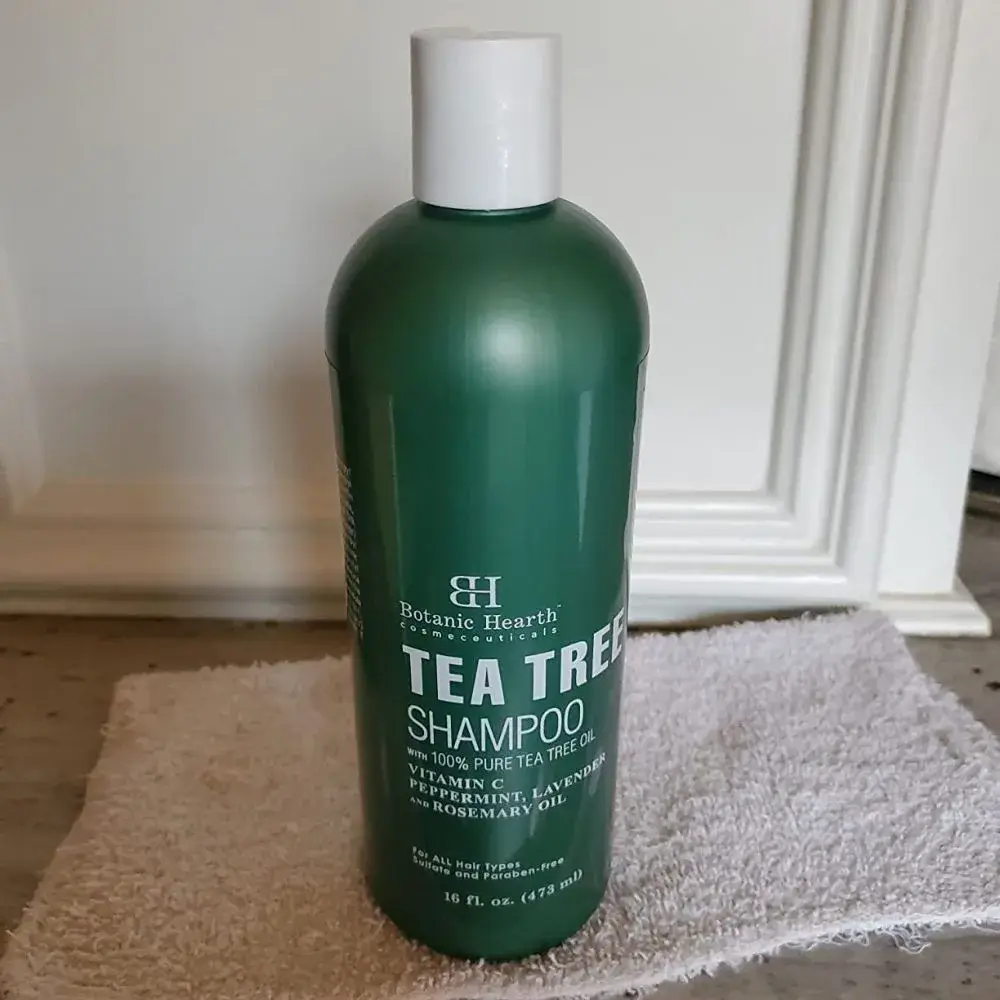 Best Dandruff Shampoo For Fights Dandruff and Dry Scalp
Botanic Hearth Tea Tree Shampoo
Check Price on Amazon
Why GG Loves It
Do you need a 100% vegan dandruff shampoo that balances and restores scalp health without causing dryness or irritation? Looking for something special that also helps remove dead skin cells and unclog hair follicles to reduce flaking and itching? If so, then Botanic Hearth Tea Tree Shampoo is just what you need!
This deep-cleansing shampoo by Botanic Hearth is one of the most helpful and professional choices you can make for your itchy and dry scalp. It's designed to soothe and nourish your scalp, providing relief from dryness and itchiness while simultaneously leaving your hair feeling clean, refreshed, and revitalized.
The key to this shampoo's effectiveness lies in its natural tea tree oil content. Tea tree oil is renowned for its calming properties and has long been used to alleviate scalp discomfort. When you use Botanic Hearth Shampoo, you'll experience the soothing benefits of this unique ingredient that for sure you will adore!
Not only does it soothe your irritated scalp, but it also combats dandruff effectively. This shampoo works wonders in fighting dandruff and helps maintain a healthy, balanced scalp. It moisturizes and hydrates your hair, promoting overall hair health, so you can flaunt a confident, dandruff-free look without any worry!
What's more, Botanic Hearth is committed to ethical practices, making this shampoo a cruelty-free and vegan option you can feel good about using. The brand's products are sourced and packaged in the USA, ensuring quality and safety. As you lather up with Botanic Hearth Tea Tree Shampoo, you'll appreciate its gentle, sulfate-free, and paraben-free formula. Unlike some harsh shampoos that can strip your hair of essential oils and moisture, this shampoo nourishes your scalp and hair while effectively cleansing them.
What You Should Know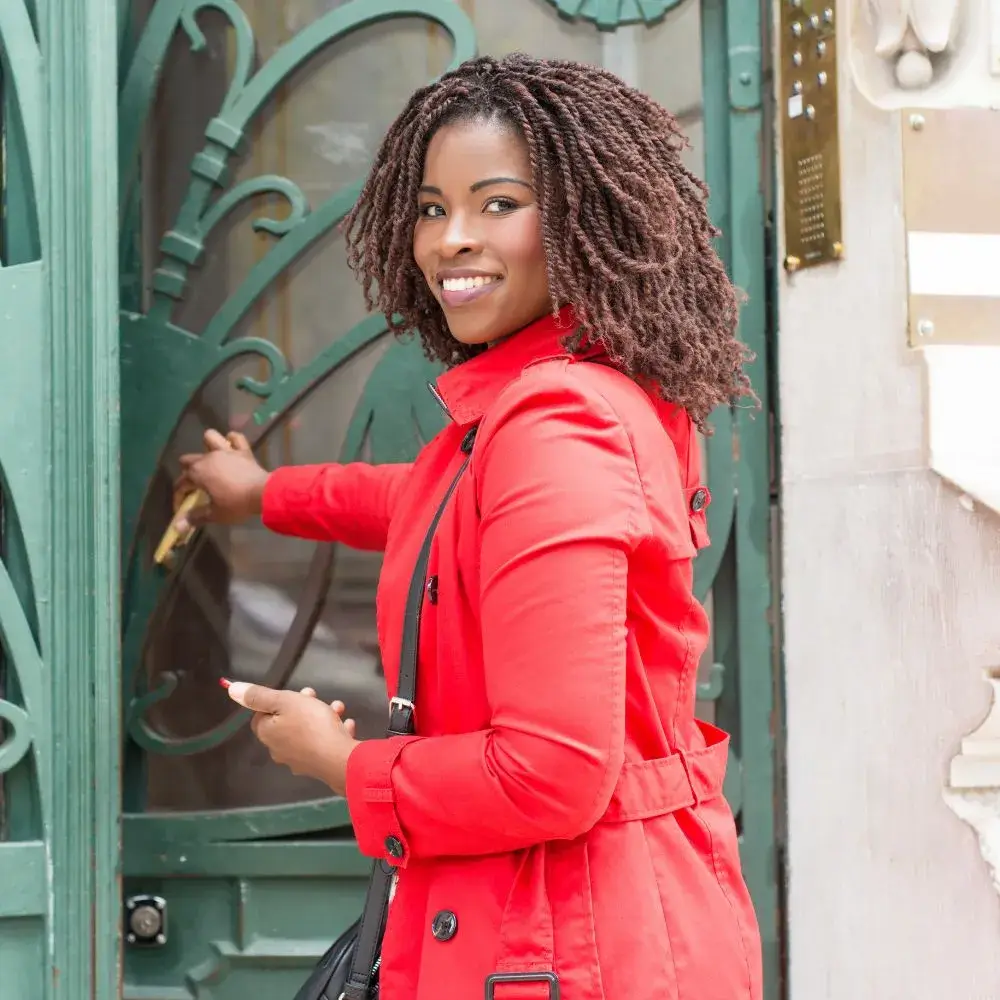 On the market, there are many anti-dandruff shampoos that you can use to soothe an irritated scalp and reduce dandruff, but when it comes to promoting healthy hair growth, no one can beat this shampoo!
This moisturizing shampoo does not only contain tea tree oil, but it also contains other powerful natural oils that will not only prevent dandruff and keep lice at bay but also promote hair growth so that your hair can look fuller and stronger. For black hair, thick African hair, and dry and damaged hair, it is like a real lifesaver!
These natural oils include peppermint oil, lavender oil, and rosemary oil. Peppermint oil is known for its cooling & refreshing properties, which can provide a soothing sensation to your scalp, while lavender oil is known for its relaxing effects, helping to reduce stress and tension that might contribute to scalp issues.
Rosemary oil, on the other hand, has been associated with promoting hair growth and improving circulation to the scalp, encouraging healthier and stronger hair. Plus, it is also best for oily scalp and sensitive scalp!
No matter if you are someone with natural hair, oily hair, chemically treated hair, frizzy hair, dry hair, or any other type, this is truly versatile and caters to various hair needs. Whether you're struggling with severe dandruff, scalp irritation, or hair thinning, this Botanic Hearth Tea Tree Shampoo has got you covered!
Here are Some FAQs to Help Guide you on Your Way!
African American hair is one of the most unique and beautiful hair types in the world, but it also comes with its own set of challenges, one of which is dealing with dandruff. Those pesky white flakes can be a real nuisance and take a toll on your confidence; that's why using shampoo is a must for those with this type.
But what features make a dandruff shampoo suitable for this hair type? How does it work? However, without knowing these kinds of questions, you cannot make an informed decision or pick the best one.
So to help you navigate through the world of dandruff shampoos for African American hair, here are some frequently asked questions that will guide you on your way so you can make the best choice for your hair:
What factors make a dandruff shampoo suitable for African American hair?
If you want to find a dandruff shampoo that is suitable for African American hair, here are five steps you should follow:
1. Check the ingredients list: Look for ingredients that will soothe and moisturize African American hair, such as aloe vera extract, peppermint oil, African black soap, shea butter, jojoba seed oil, coconut oil, etc.
2. Choose a shampoo that is free of harsh compounds such as sulfates and parabens: These chemicals can strip the hair of its natural oils and leave it dry, brittle, and prone to breakage.
3. Opt for a dandruff shampoo that contains antifungal ingredients: Zinc pyrithione, salicylic acid, selenium sulfide, and ketoconazole are all effective at fighting the fungus that causes dandruff.
4. Look for a shampoo with natural anti-inflammatory ingredients: These can help reduce scalp inflammation and irritation, which can lead to flaking and itching.
5. Don't forget to read reviews and ask for recommendations: You can find out what other people have to say about a particular shampoo and get advice from friends and family who may have tried it in the past.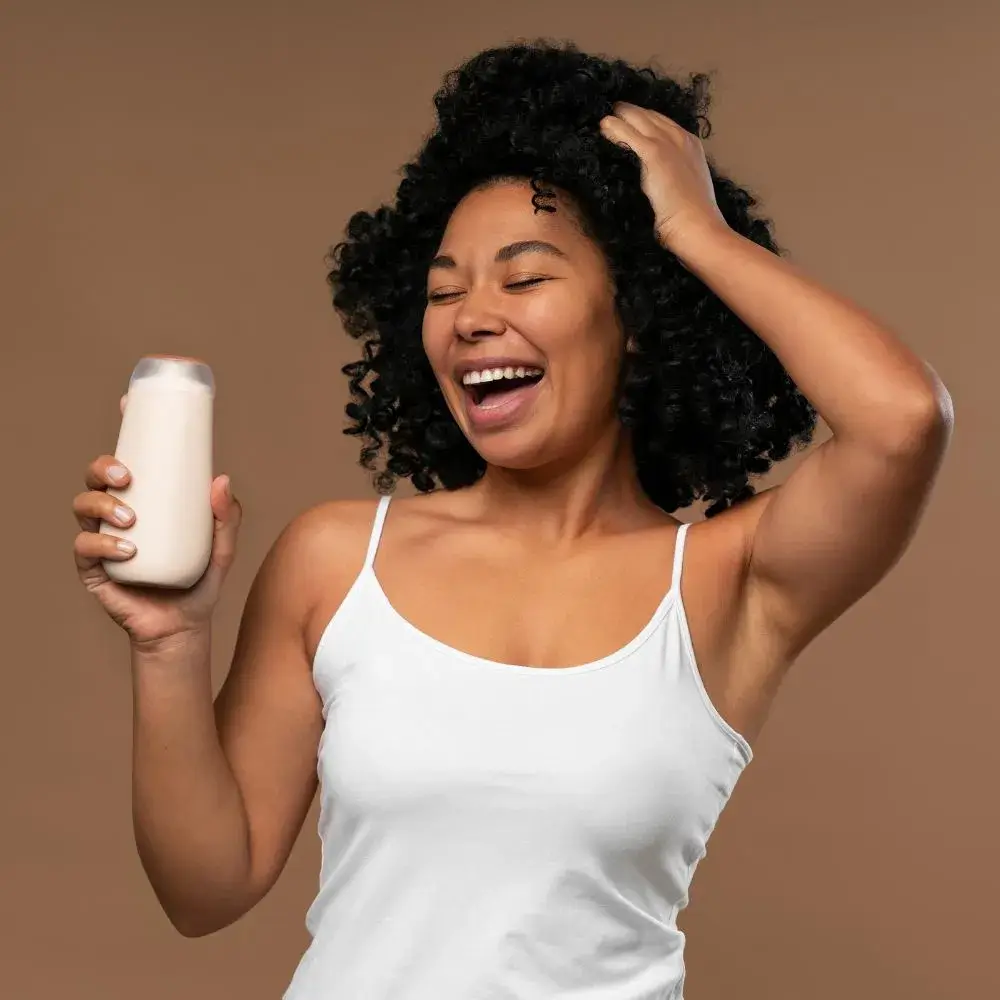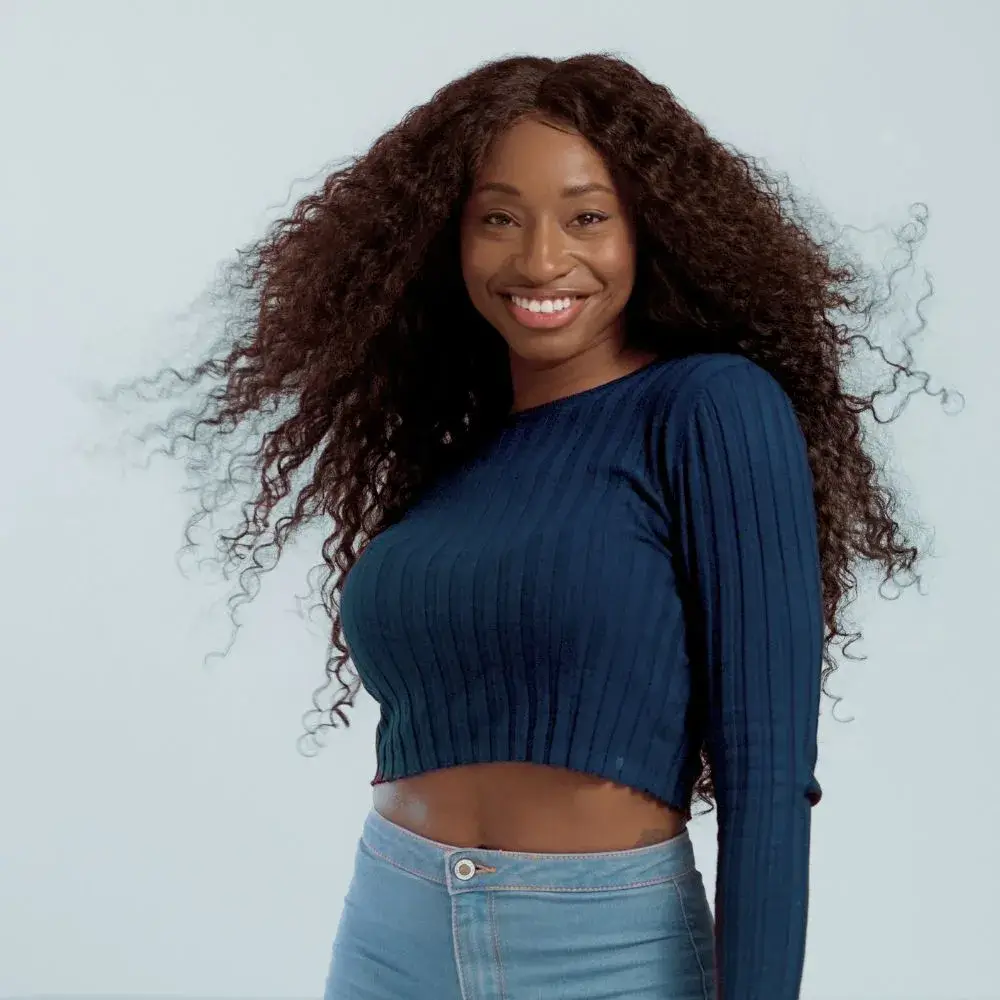 How does the texture and structure of African American hair affect the choice of dandruff shampoo?
African American hair has a unique texture and structure that influences the products used to combat dandruff. It is vital to choose appropriate ingredients when selecting a dandruff shampoo to ensure maximum results. Here is how African American hair's texture & structure can impact the selection process:
1. It is usually coarser and thicker than other hair types, so it can require a stronger formula.
2. African American hair tends to be more prone to breakage and dryness, so gentle formulas that are hydrating should be chosen.
3. Oils like coconut oil, jojoba oil, and olive oil are great for nourishing the scalp and helping to alleviate dandruff.
4. Be sure to check the ingredients of your dandruff shampoo and select one that does not contain any harsh chemicals or sulfates, which can damagehair.
By choosing a dandruff shampoo that is tailored to the unique texture and structure of African American hair, you can ensure maximum effectiveness in combatting dandruff and achieve silky smooth hair!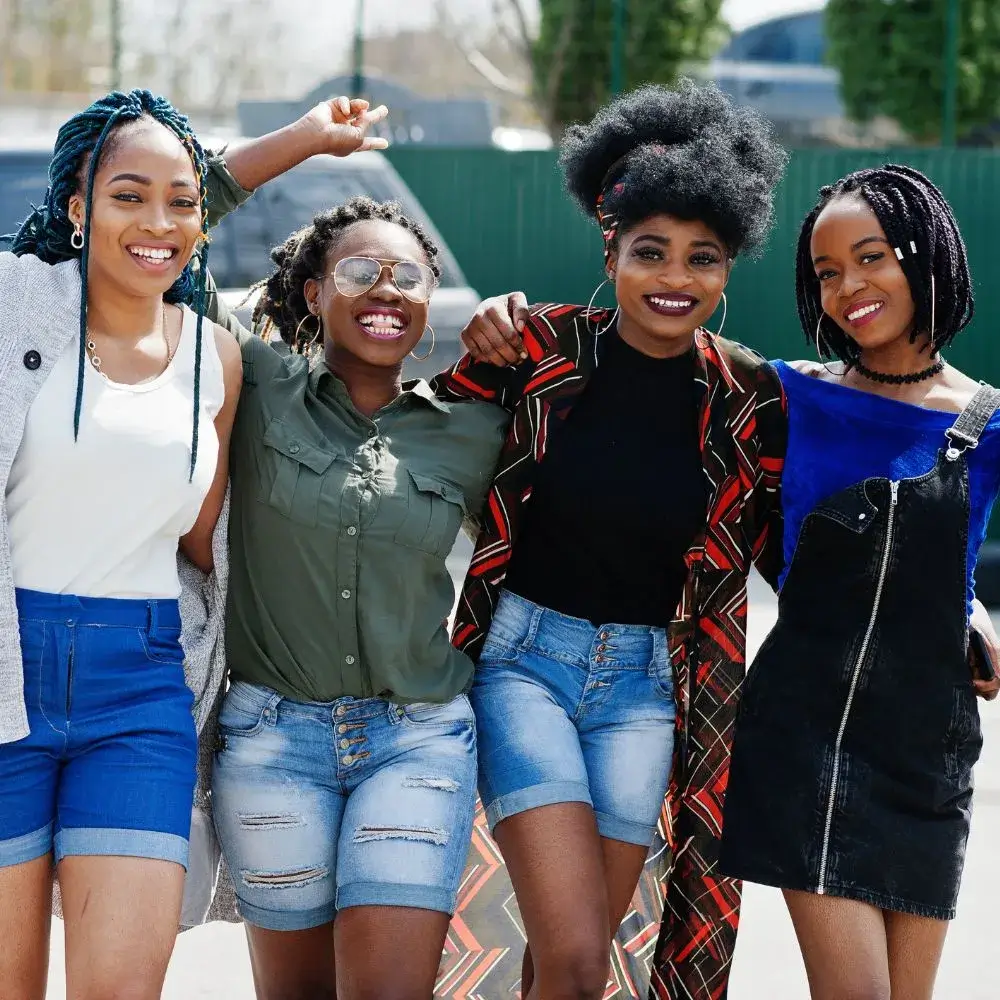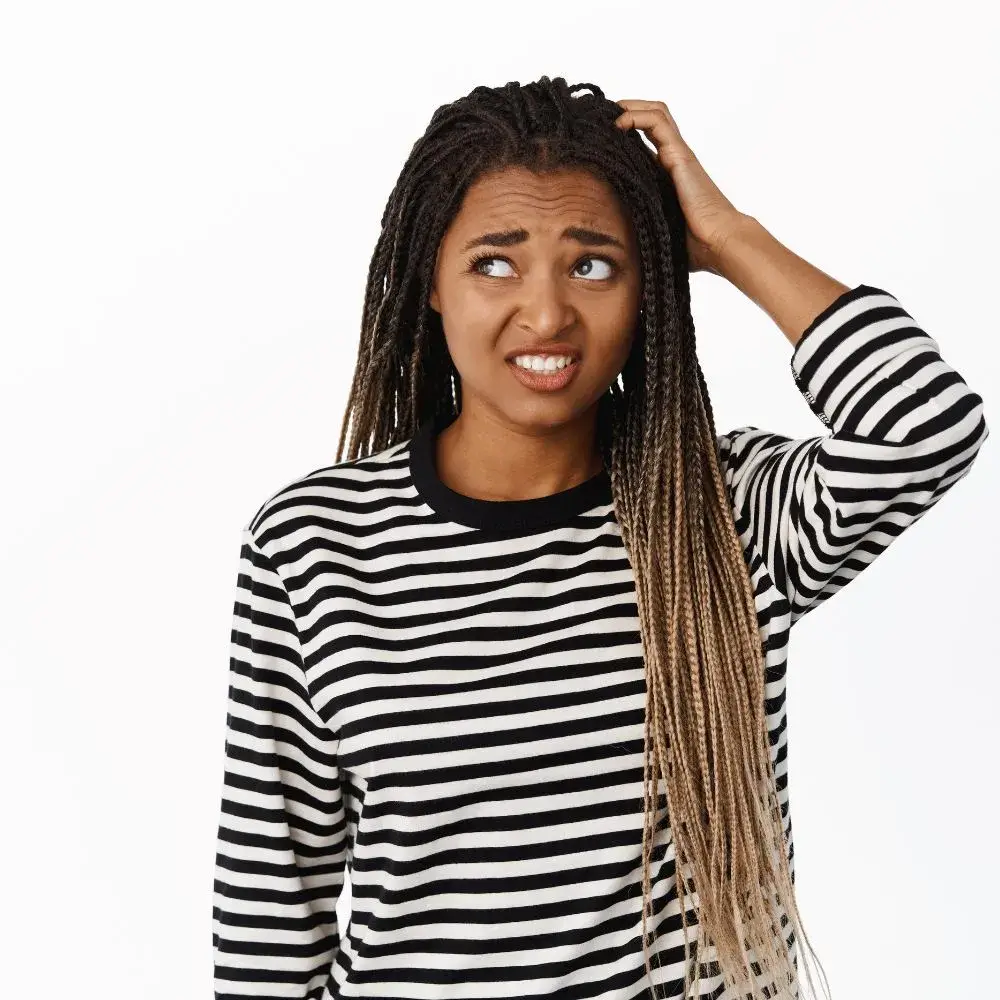 How does a good dandruff shampoo work on African American hair?
A good dandruff shampoo will usually contain active ingredients like zinc pyrithione, selenium sulfide, or salicylic acid that specifically target and reduce dandruff. These ingredients work to reduce the growth of malassezia, a type of fungus commonly found on the scalp and responsible for dandruff formation.
African American hair is typically more coarse and curly, which can create a perfect environment for fungus growth, making dandruff shampoos even more important for this hair type. If you want dandruff-free hair, then look for a shampoo that includes argan oil, jojoba seed oil, coconut oil, tea tree oil, and salicylic acid!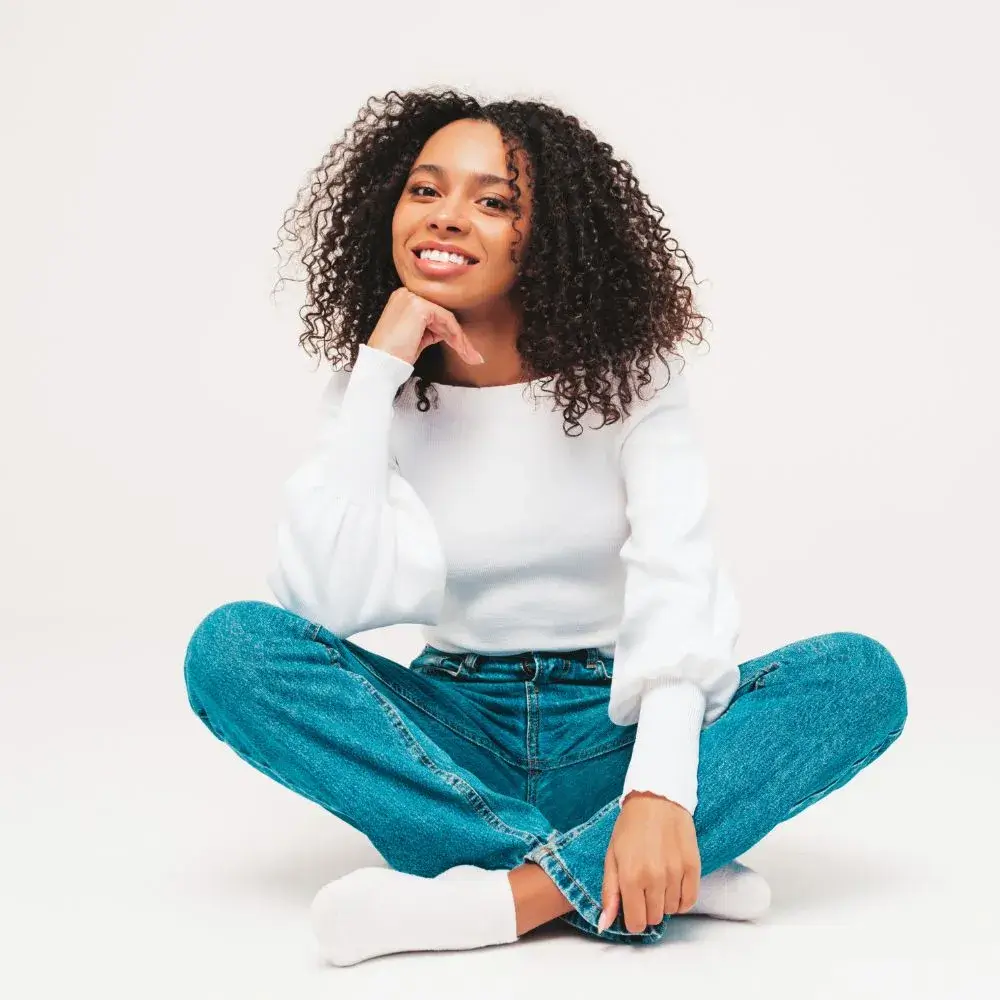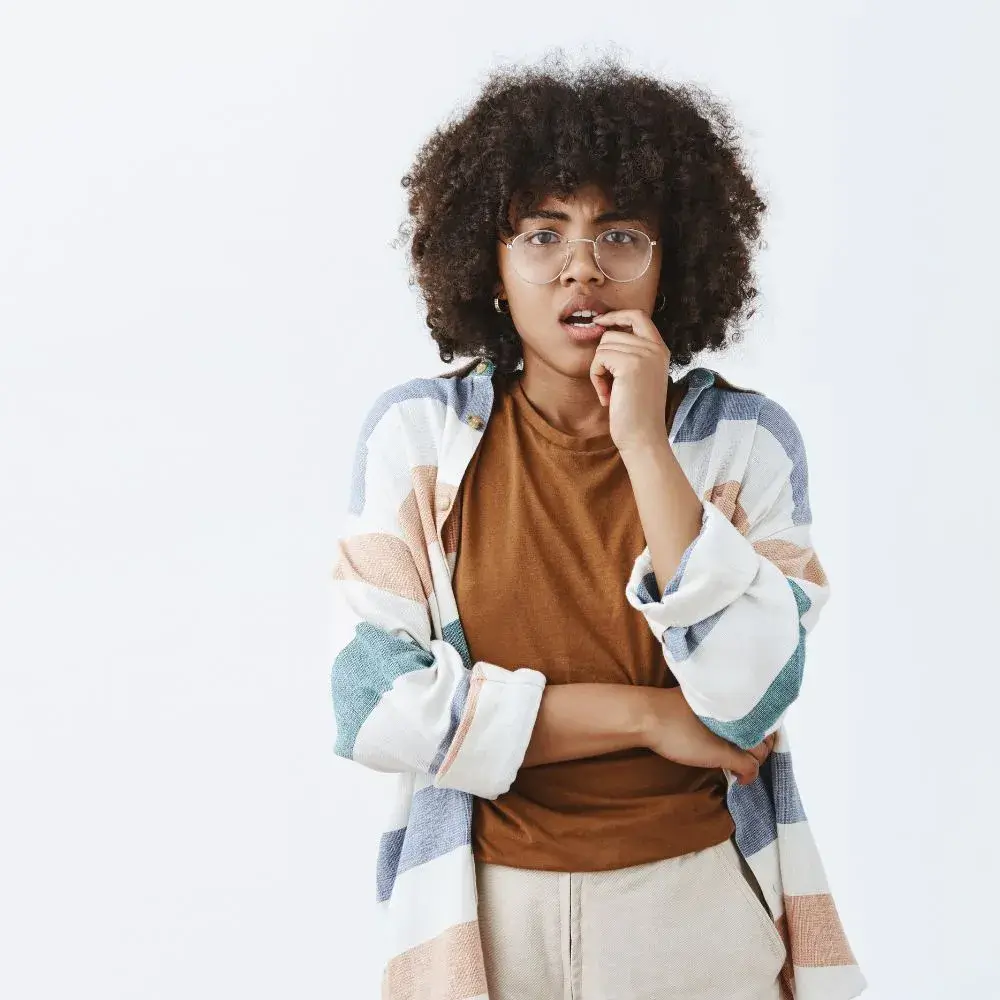 Top 3 Best Dandruff Shampoos For African American Hair:
The primary cause of dandruff (no matter what hair type you have) is an overgrowth of the fungus malassezia that is found on the scalps of almost everyone. African American women, however, may be more prone to developing dandruff due to a combination of genetics, product buildup, and weather.
An anti-dandruff shampoo that is specifically constructed for afro-textured hair is often the best and most suitable way to combat this issue. The top 3 options that we have listed above are all formulated to help rebalance the scalp's pH levels, remove product buildup, & nourish the hair while also combating dandruff.
Plus, these products are all free of sulfates, parabens, and other harsh chemicals, making them ideal for those with naturally thick or curly locks. So what are you waiting toward achieving a dandruff-free mane?
Pick any one of these top-notch dandruff shampoos for African American hair and wave goodbye to pesky flakes & itchiness. If you find the best one for yourself, then click on any link here to purchase it right now!