Drumroll, please! Ladies and gentlemen hold onto your eyelashes because today we're diving into the mesmerizing universe of mascara – the ultimate magic wand for crafting eye looks that'll make even Cleopatra green with envy. Trust us, batting those lashes will never be the same again!
We're here to be your trusty sidekick on this thrilling journey through the maze of curling mascaras, expertly separating the lash-tastic heroes from the lash-tastrophe villains. So buckle up, dear reader, because we're about to embark on a whirlwind adventure filled with witty quips, laugh-out-loud moments, tantalizing tips, and (most importantly) life-changing mascara revelations that'll leave you starry-eyed!
Prepare yourself for a dazzling expedition into the realm of all things lashes and get ready to discover the secret formula for that perfect, show-stopping curl. Are you ready? Let's go!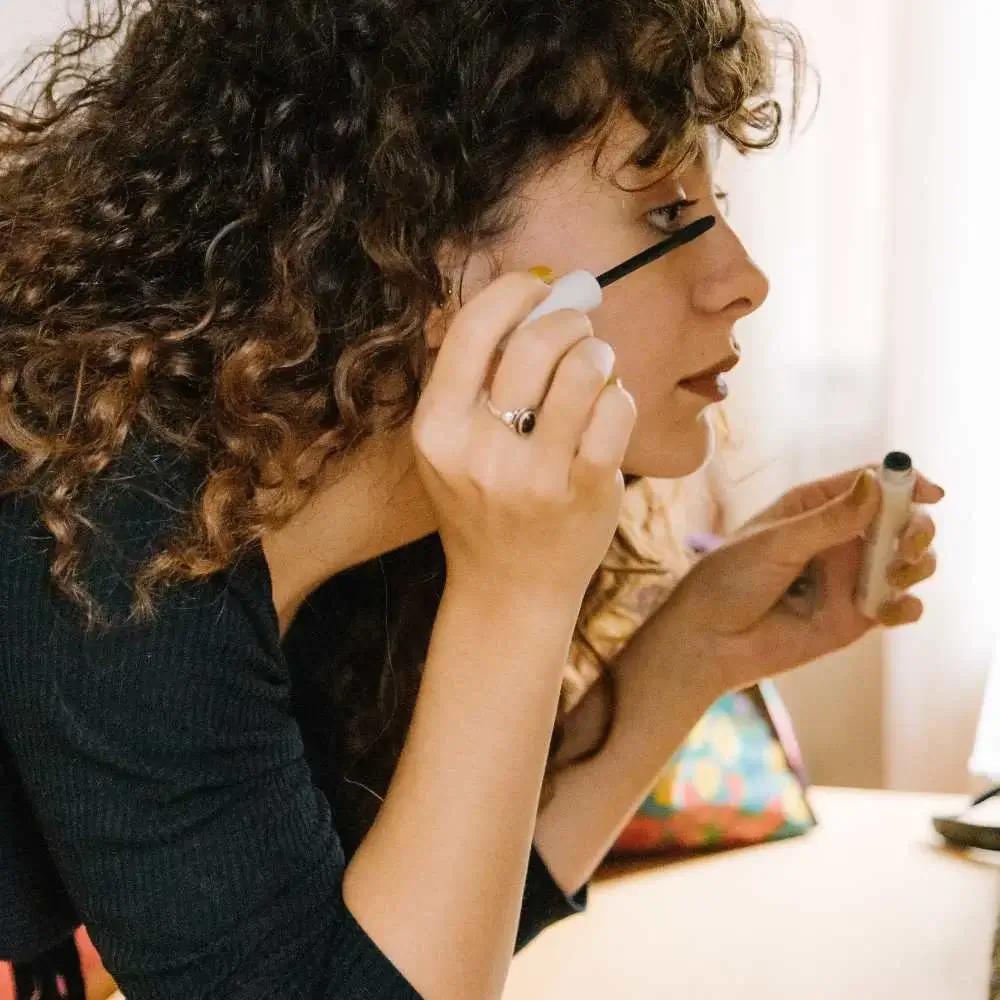 Understanding Curling Mascaras
Curling mascaras are like the fairy godmothers of the beauty world – they transform your lashes from "meh" to "OMG!" in a single swoop. But what sets them apart from regular mascaras, you ask? Well, curling mascaras contain special polymers that help lift and hold your lashes in place, giving them that sought-after curve. It's the difference between wearing a plain white tee and rocking a bedazzled, rhinestone-studded masterpiece.
Now, let's talk about the benefits! Using curling mascara can:
Lift those lashes: Say goodbye to droopy eyelashes, and hello to an instant pick-me-up!
Add volume: Because who doesn't want fuller, more dramatic lashes?
Enhance eye shape: That extra curl can make your eyes appear bigger and more awake. Trust us, it's like coffee for your peepers.
Ready to achieve those gravity-defying lashes? Here are some expert tips for applying curling mascara effectively:
Curl first: Use an eyelash curler before applying mascara for an even more dramatic lift.
Wiggle it: When applying, wiggle the wand at the base of your lashes and then sweep it upwards. This ensures an even coat and helps separate the lashes.
Layer up: Apply multiple thin layers instead of one thick one to avoid clumping and maintain that gorgeous curl.
Don't forget the bottom: Show your bottom lashes some love too by lightly coating them with mascara.
Now that you're armed with the knowledge to conquer the world of curling mascaras, get ready to bat those lashes and turn heads wherever you go!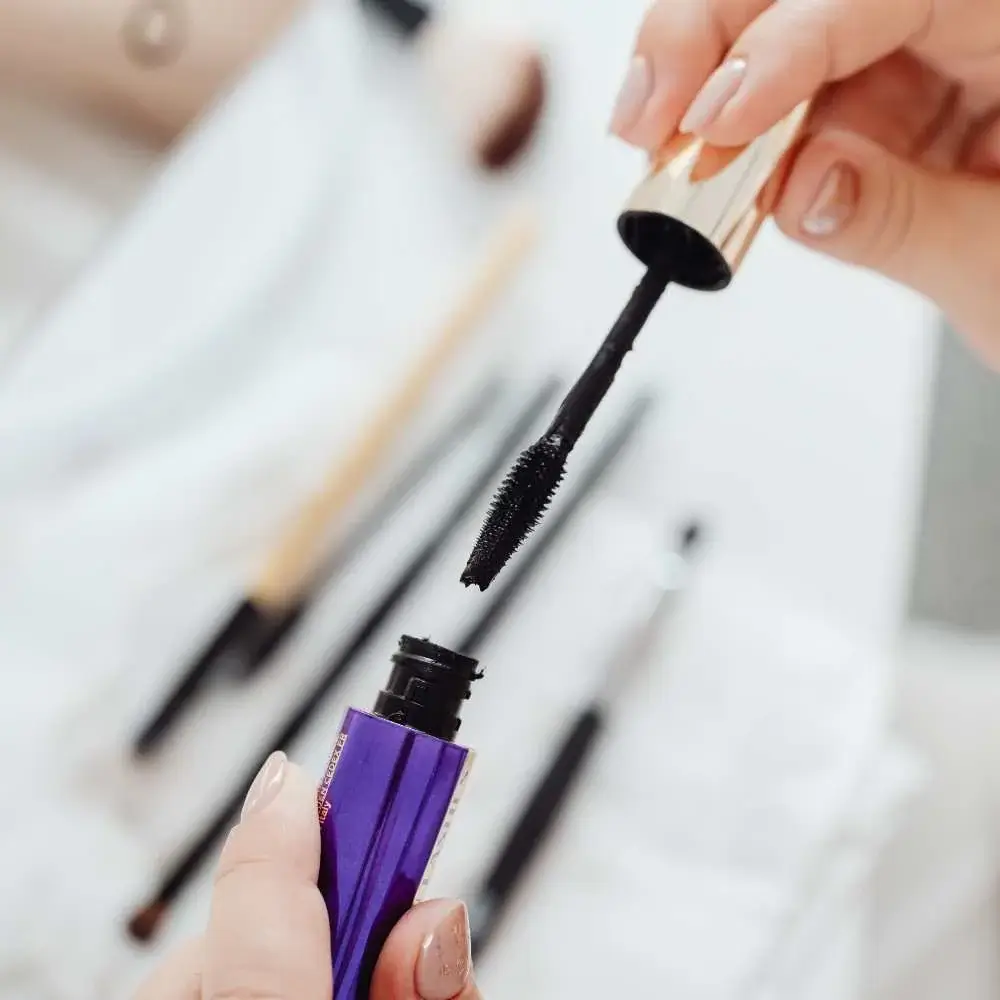 Factors to Consider When Choosing a Curling Mascara
1. Curling Power
Curling power is the pièce de résistance of any curling mascara. It's what gives your lashes that extra oomph and elevates them from average to fabu-lash. To find a mascara with top-notch curling power, pay attention to:
Wand shape: Curved wands can help boost the curl effect.
Formula: Look for lightweight formulas that won't weigh down your lashes.
Curl-holding ability: Seek mascaras with long-lasting polymers or waxes that hold the curl all day.
Keep an eye out for ingredients like nylon fibers, beeswax, or carnauba wax – they're known for their curl-enhancing prowess!
2. Longevity and Smudge-Proof Formula
Nobody wants raccoon eyes or flaky mascara crumbs ruining their day. A long-lasting, smudge-proof formula is essential for maintaining that fresh, just-applied look. Consider these options:
Waterproof: Great for withstanding sweat, tears, or rain, but can be tough to remove.
Smudge-proof: Resists smudging without being as stubborn as waterproof formulas.
Choose mascaras known for their staying power, and remember to use an oil-based makeup remover or micellar water to gently take it off at the end of the day.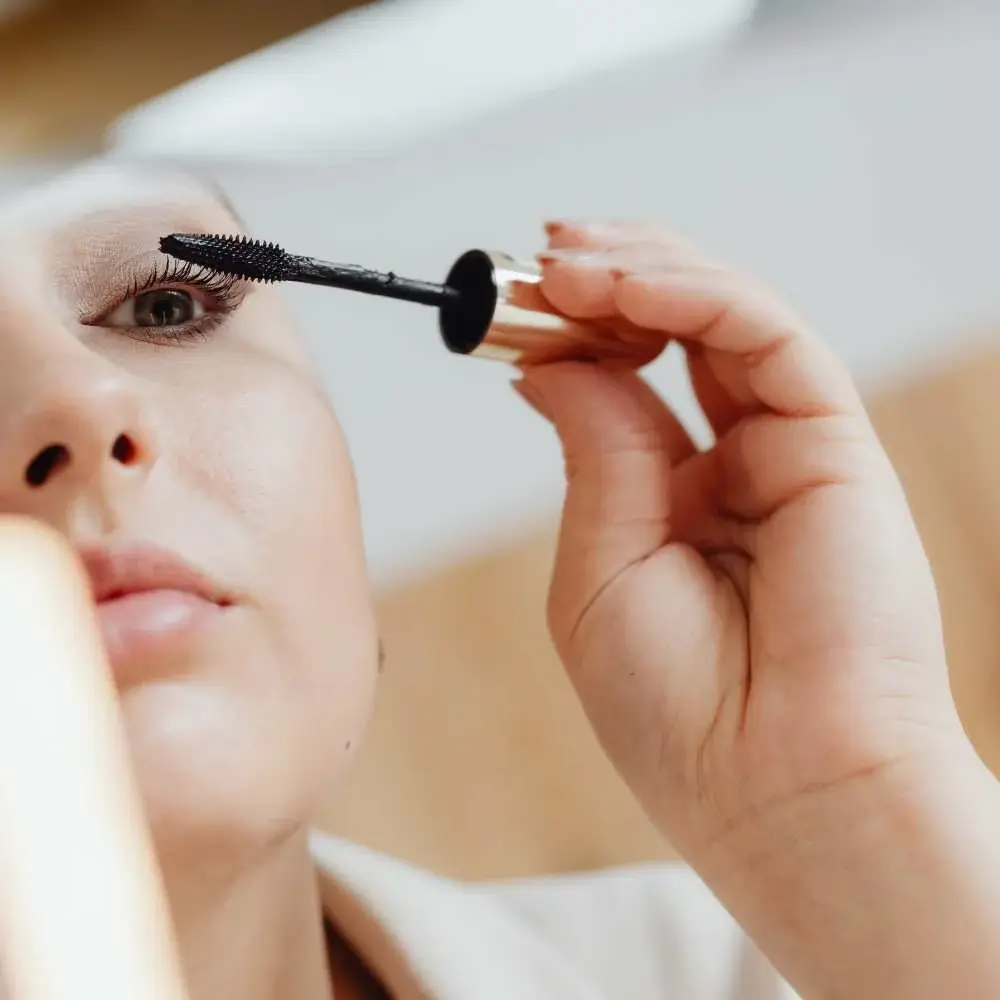 3. Volume and Lengthening
Who says you can't have it all? Look for mascaras that provide volume and length without sacrificing curl. Keep an eye out for:
Innovative features: Some mascaras boast unique fibers or polymers that add thickness and length.
Brush designs: Brushes with densely packed bristles or comb-like structures can help amp up the volume and length.
Your lashes will thank you for the extra TLC!
4. Ease of Application
A mascara that's easy to apply is like a dream come true – no mess, no fuss, just gorgeous lashes in a snap. To find your perfect match, consider:
User-friendly wands: Ergonomic or easy-to-hold wands can make application a breeze.
Unique features: Some mascaras have adjustable brushes or other clever designs that simplify the process.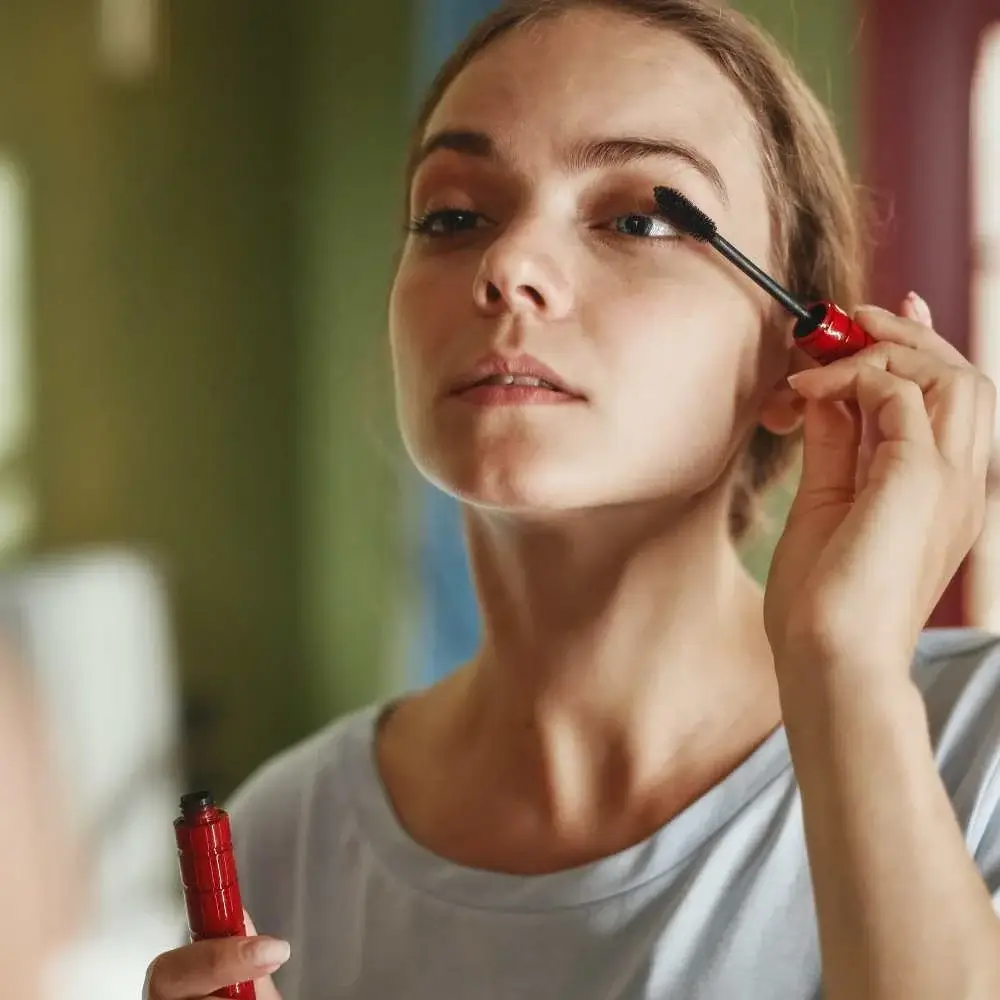 Application Tips for Maximum Curl & Clump-Free, Smudge-Free Lashes
Unlock the full potential of your curling mascara with these tried-and-true application tips that'll have you flaunting flawless, clump-free, and smudge-free lashes in no time:
Curl before mascara: Always use an eyelash curler before applying mascara to give your lashes a solid foundation for that dramatic lift.
Scrape off excess: Before applying, gently scrape off any excess product from the wand to prevent clumps and ensure a smooth finish.
Wiggle and sweep: Start at the base of your lashes, wiggle the wand side-to-side, and then sweep it upwards to the tips. This technique helps coat each lash evenly, separate them, and maximize the curl.
Use a zigzag motion: As you move the wand through your lashes, use a gentle zigzag motion to help separate the lashes and reduce clumping.
Layer wisely: For added drama, apply multiple thin layers instead of one thick layer. Allow each layer to dry slightly before applying the next to avoid weighing down your lashes and maintain the curl.
Bottom lashes need love too: For a balanced look, lightly coat your bottom lashes by holding the wand vertically and sweeping it across the lash line.
Clean up smudges: If you accidentally smudge mascara on your eyelids or under-eye area, wait for it to dry, then use a cotton swab dipped in makeup remover to gently erase the mistake.
Comb through: After applying your mascara, use a clean spoolie or lash comb to separate any clumps and perfect your lash look.
By following these expert tips, you'll be well on your way to achieving maximum curl and a stunning, clump-free, and smudge-free lash look that'll leave everyone in awe!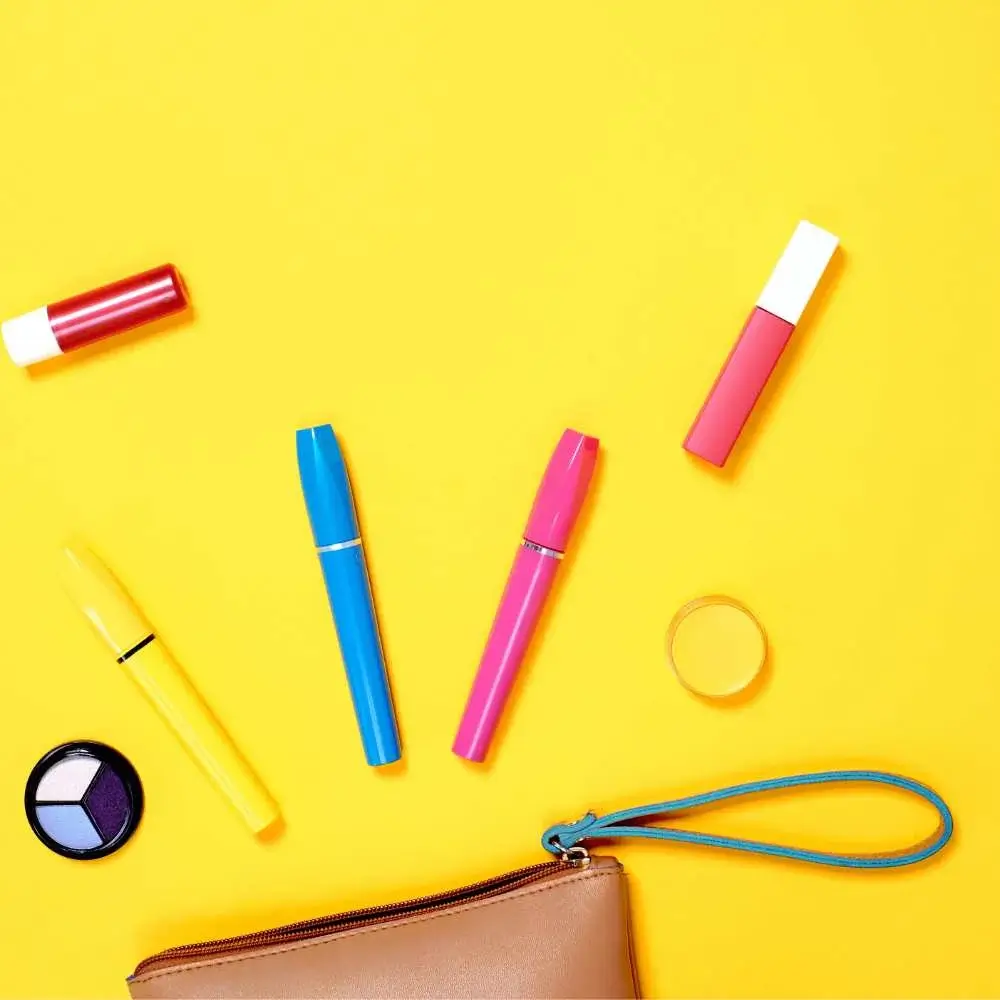 Our List of the Top Products in This Category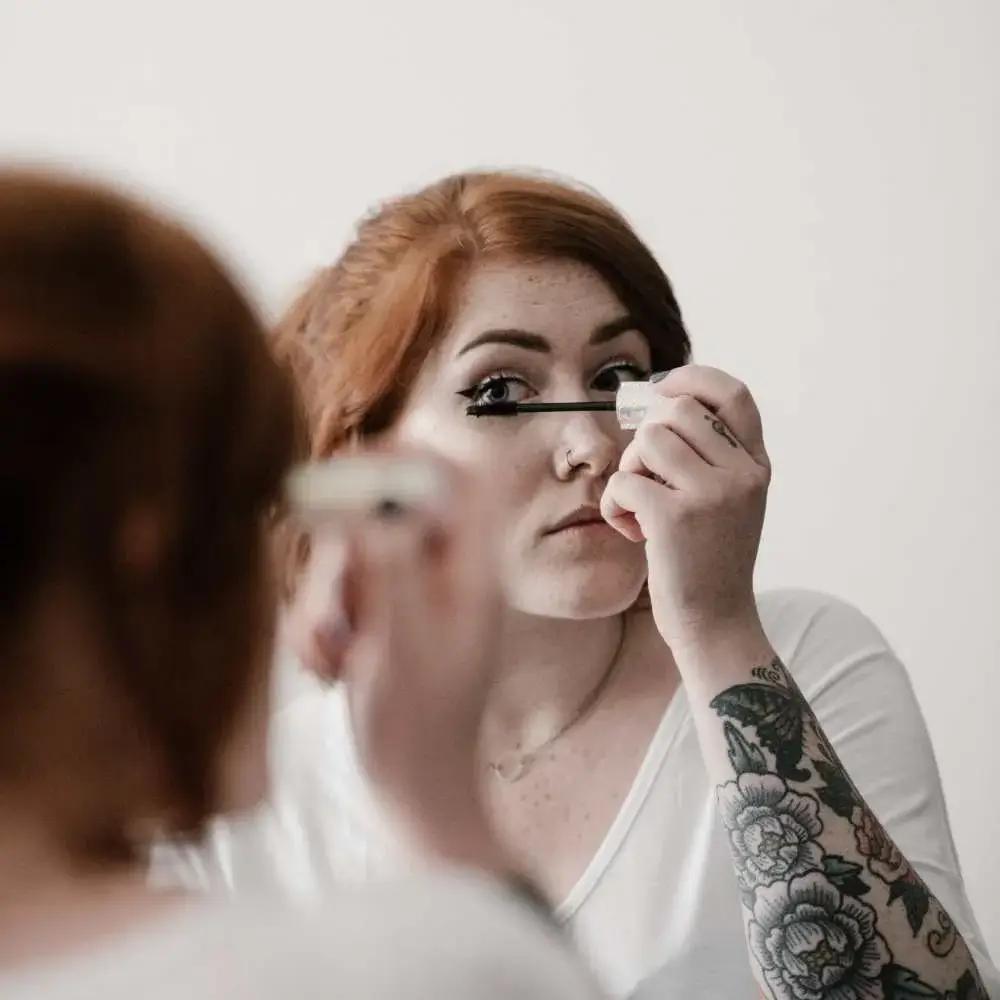 And there you have it, folks! We've embarked on an epic journey through the enchanting realm of curling mascaras, uncovering their magical powers and dishing out expert tips for achieving those envy-inducing lashes that dreams are made of. As we wrap up this adventure, let's recap the essentials of the perfect curling mascara:
Curling power: It should lift your lashes to new heights and hold that curl all day long.
Longevity: A smudge-proof formula is a must for keeping your eye looking flawless from morning till night.
Volume and length: Your ideal mascara should deliver thickness and length without compromising the curl factor.
Easy application: Fuss-free and user-friendly wands make all the difference in creating stunning lash looks with minimal effort.
Choosing the right curling mascara can truly elevate your lash game, transforming your eye looks into masterpieces that'll turn heads wherever you go. So go on, give those recommended products a whirl, and don't forget to share your fabulous experiences with us! We're all about celebrating those lash victories together!
As we bid adieu and you venture forth to conquer the world with your show-stopping lashes, always remember: life might not be perfect, but armed with the right curling mascara, your lashes sure can be! Stay fabulous, and keep on fluttering those gorgeous lashes!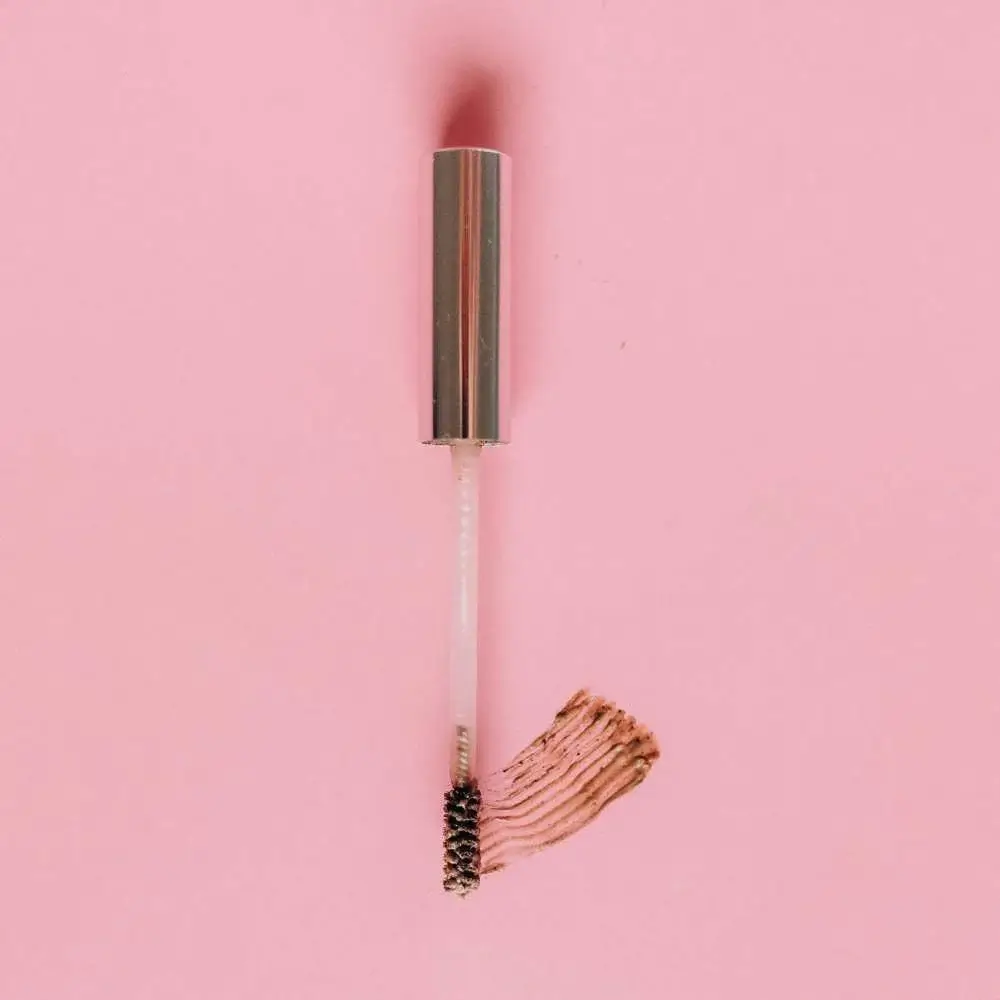 Curling Mascara FAQs: Unravel the Secrets to Lash Perfection
Can I use a curling mascara if I have sensitive eyes?
Yes, many curling mascaras are formulated for sensitive eyes. Look for hypoallergenic and ophthalmologist-tested options to minimize the risk of irritation.
Do I still need to use an eyelash curler with a curling mascara?
While curling mascaras can enhance your natural curl, using an eyelash curler before applying mascara will provide an even more dramatic lift.
How do I prevent my curling mascara from clumping or smudging?
Remove excess product from the wand, apply in thin layers with a zigzag motion, and use a lash comb or clean spoolie to separate lashes and remove any clumps.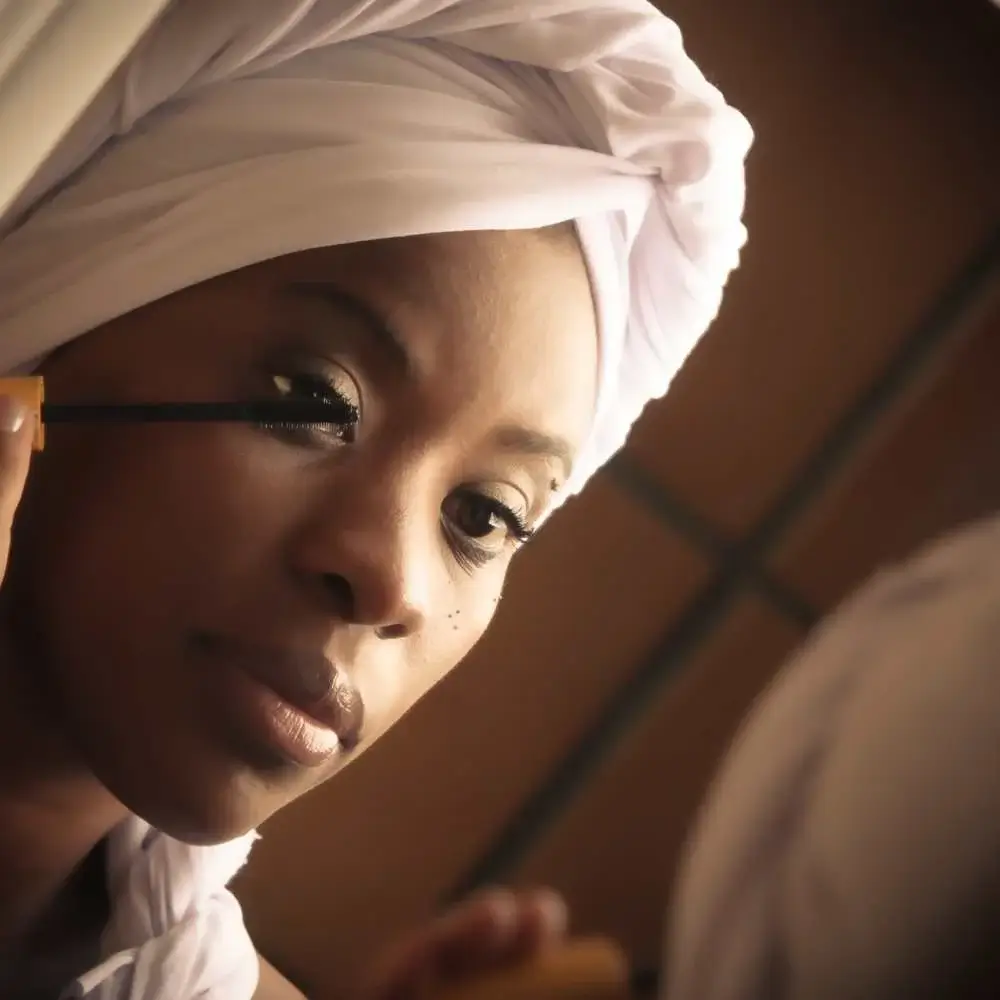 Can curling mascaras also add volume and length?
Yes, many curling mascaras are designed to provide additional benefits such as volumizing and lengthening, allowing you to achieve fuller and longer lashes along with the desired curl.
How do I remove waterproof or smudge-proof curling mascara?
Use an oil-based makeup remover or micellar water to gently dissolve and remove the mascara without causing damage to your lashes.