Face washes are the most popular type of cleansing product that people use to achieve clean and clear skin. These miracle beauty products can do wonders for your skin, from cleaning pores and removing impurities to brightening the complexion and providing hydration so your skin looks and feels healthy.
Sadly, when it comes to picking a face wash that is made without the use of animal ingredients, it can be quite a perplexing and challenging task because not every skincare brand that claims to be cruelty-free truly is. Do you need the best face wash that is cruelty-free? Don't worry; we've got you covered!
We know that choosing the right cruelty-free face wash that will not only cleanse your skin effectively but also align with your ethical importance can feel like scrutinizing for an elusive needle in a haystack; that's why, to help you out, we have compiled this list of the top three best cruelty-free face washes.
All these face washes listed on our list are not just animal-friendly, but they also offer great results that leave your skin feeling refreshed and rejuvenated. Whether you need a face wash that fights itchiness and dryness or you're trying to deal with tired, dehydrated skin, these options are just what you need.
Keep reading to learn more about our list of the top 3 best cruelty-free face washes!
We have searched for the best, so you don't have to live with the rest. In order to serve you to the best of our ability and to keep our blog going, GarnesGuide may collect a share of sales or other compensation from the links on this page if you decide to buy. Each product was independently researched by our editors, and the reviews may have been edited for length and clarity.
How We Choose the Best Cruelty-Free Face Wash:
A face wash that is made without any kind of animal ingredients like tallow, lard, gelatin, or beeswax is more than just a product – it's a lifestyle. This type of face wash is as effective as any other face wash but without harming any animals. There are various reasons why people pick to use vegan face washes.
Some people may be allergic to animal ingredients, while others may find that using vegan products helps them lead a more environmentally conscious lifestyle. However, with tons of brands & options that fill the whole market just like stars fill the night sky, it's not as easy as you think to select the right one.
To help you in this cruelty-free beauty, we have done a deep dive research and picked the top 3 best cruelty-free face washes that will leave your skin feeling fresh, clean, and ethical without any irritation.
Each face wash on our list has its own unique benefits and features that make it stand out from the rest. Plus, they are reasonably priced, so you don't have to break the bank to take care of your delicate skin.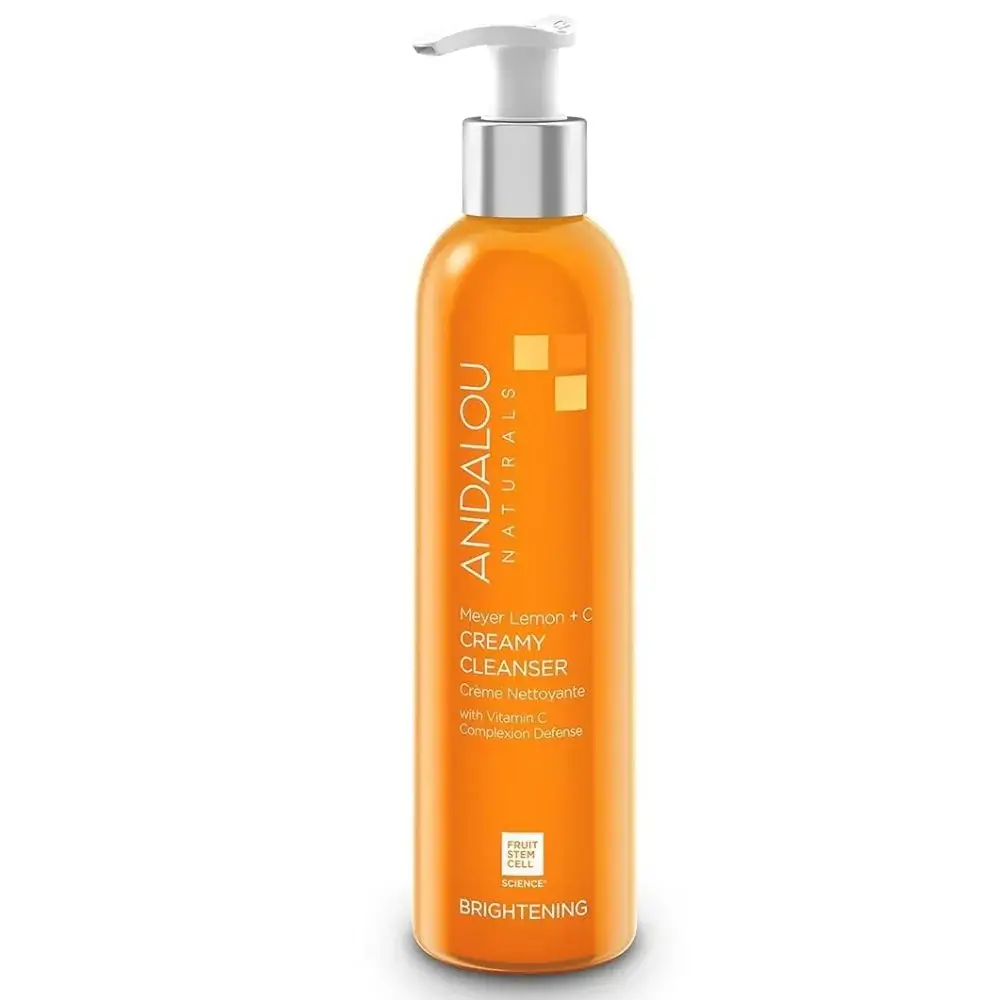 Best Cruelty-Free Face Wash For a Smoother, more Luminous Complexion
Andalou Naturals Brightening Meyer Lemon + C Creamy Cleanser
Check Price on Amazon
Why GG Loves It
This creamy face wash from Andalou Naturals is one of the most stunning solutions for anyone who wants to turn back the hands of time and revive their skin's natural vibrancy. It is dipped in vitamin C and loaded with fruit stem cells to gently sweep away dull, dry surface cells for renewed skin vitality.
Vitamin C is the most potent ingredient in this wash that offers a brighter and smoother complexion by reducing signs of hyperpigmentation and sun damage. The antioxidants present in the formula help to boost collagen production, which provides an even skin tone so that you can flaunt a flawless look.
On the other hand, the fruit stem cell complex works together to improve skin elasticity, hydration, and overall firmness. The gentle formula of this face cleanser ensures that it does not strip the skin's natural oils or cause any irritation. It is suitable for combination skin and those with sensitive skin problems.
But it is not just about its amazing ingredients; it's also about the brand's commitment to cruelty-free and gluten-free standards. Andalou Naturals ensures that every product they create is ethically made, without any animal ingredients, so you can feel good about using it without harming any wild friends.
What You Should Know
This organic, cruelty-free face wash is also enriched with skin-loving ingredients like bioactive manuka leaf oil, aloe vera, sunflower oil, jojoba oil, and more that will not just cleanse your skin but also nourish it. It is gentle enough to use twice daily, morning and night, for a radiant and youthful complexion.
The only feature that sets it apart from other cleansers is its unique fusion of ingredients that provide a velvety lather & effectively cleanse all kinds of impurities from your lifeless skin. It targets dry patches and T-zone shine to uplift your skin tone, making it an amazing addition to your daily skincare routine.
On top of that, it is free from potentially harmful ingredients such as petrochemicals, phthalates, GMOs, parabens, sulfates SLS & SLES, and even artificial fragrances that can irritate and harm your skin in the long run. It's a gentle cleanser, so you don't need to be worried about it being harsh on your skin.
When you put this cleanser on your face, you'll not just experience the uplifting & brightening effects but also a soul-soothing aroma of creamy Meyer lemons. This scent will invigorate your senses, making your skincare routine a refreshing and enjoyable experience that you won't be able to get enough of.
So ditch those chemical-laden cleansers and give your skin the love it deserves with this organic face wash. With this, you can have clear, refreshed, and radiant skin, all while being kind to the wild animals.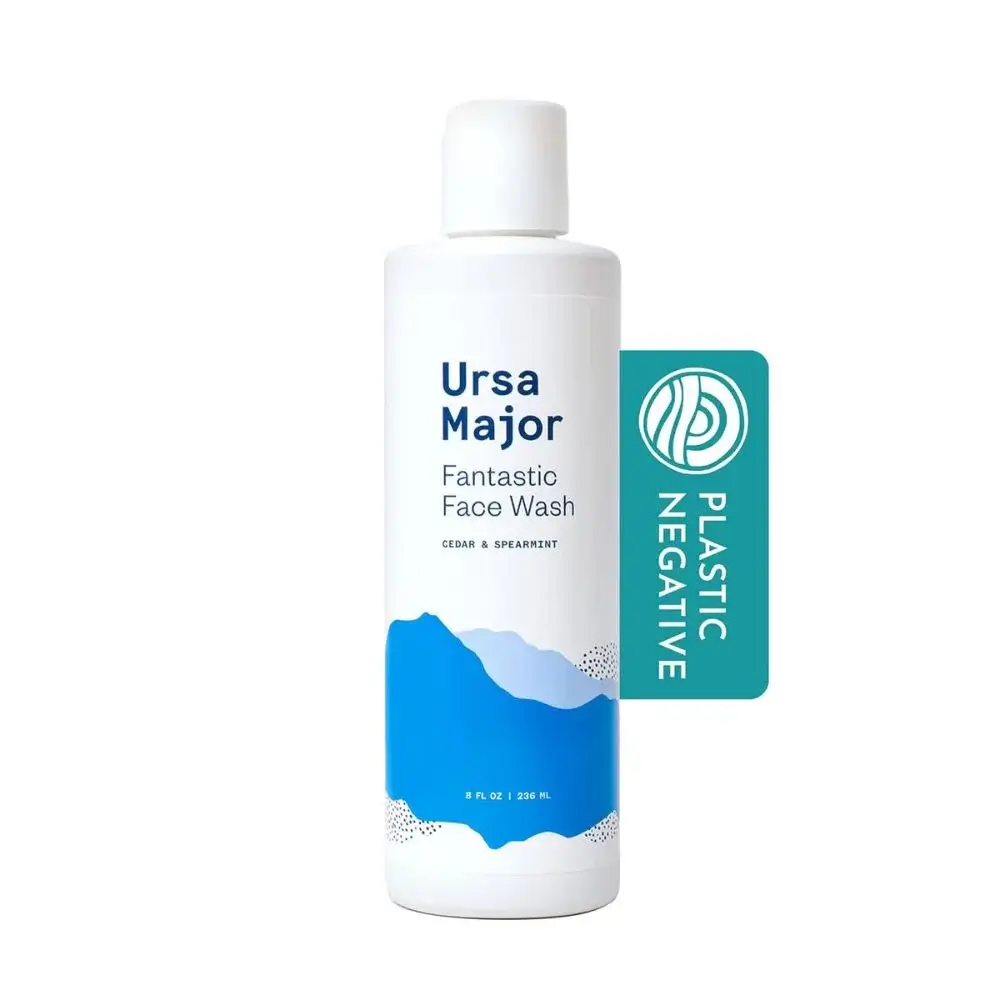 Best Cruelty-Free Face Wash For Both Men and Women
Ursa Major Fantastic Face Wash
Check Price on Amazon
Why GG Loves It
The Ursa Major Fantastic Face Wash is an all-in-one solution for everyone (no matter what your skin type or gender is) who always wants to keep their skin clean, healthy, & fresh. This ideal face wash is a perfect mixture of natural ingredients & advanced science, which makes it super effective for daily use.
This organic face cleanser delivers a thorough and invigorating cleanse that leaves your skin feeling refreshed. It's a foaming gel cleanser with a built-in AHA (alpha hydroxy acid) exfoliating complex that helps to eliminate oil, grime, & dead cells from the surface of your skin to maintain healthy and clear skin.
The most amazing part about this face wash is that it's totally natural and cruelty-free. It contains no petrochemicals, sulfates, synthetic fragrances or colors, glycols, silicones, or PEGs. Ursa Major is a brand that believes in creating products that are not only good for our skin but also for the environment.
This foaming face wash is made not just for ladies but for men as well. Its gentle yet effective formula makes it suitable for most skin types like acne-prone skin, sensitive skin, oily skin, normal skin, dry skin, aging skin, and even irritated skin, so anyone can use it without any sort of side effects or reaction.
What You Should Know
This natural, brightening face wash is formulated with naturally derived ingredients, including soothing aloe, moisturizing rice seed, brightening sugarcane, cleansing coconut, and white tea that will not only break down excess oils or improve skin texture but also help to remove any traces of makeup/impurities.
Aloe vera is commonly used in beauty products and has a variety of benefits for your skin. It can help reduce inflammation, soothe redness, and moisturize without leaving a greasy residue. The rice seed extract in this face wash helps to hydrate the skin and improve its texture, leaving it soft and smooth.
The sugarcane extract contains glycolic acid (AHA) that gently exfoliates the skin, removing dead cells and revealing a brighter, more radiant complexion. Coconut extract is known for its cleansing properties and can help to remove impurities, excess oil, and even waterproof makeup so you can look your best.
Its sulfate-free antioxidant-rich formula is so lightweight that it won't clog your pores but rather effectively cleanse & purify them. The most heart-warming thing is that it smells absolutely AMAZING. It's the optimal blend of cedar, a twist of lime, and a hint of spearmint that you will surely fall in love with.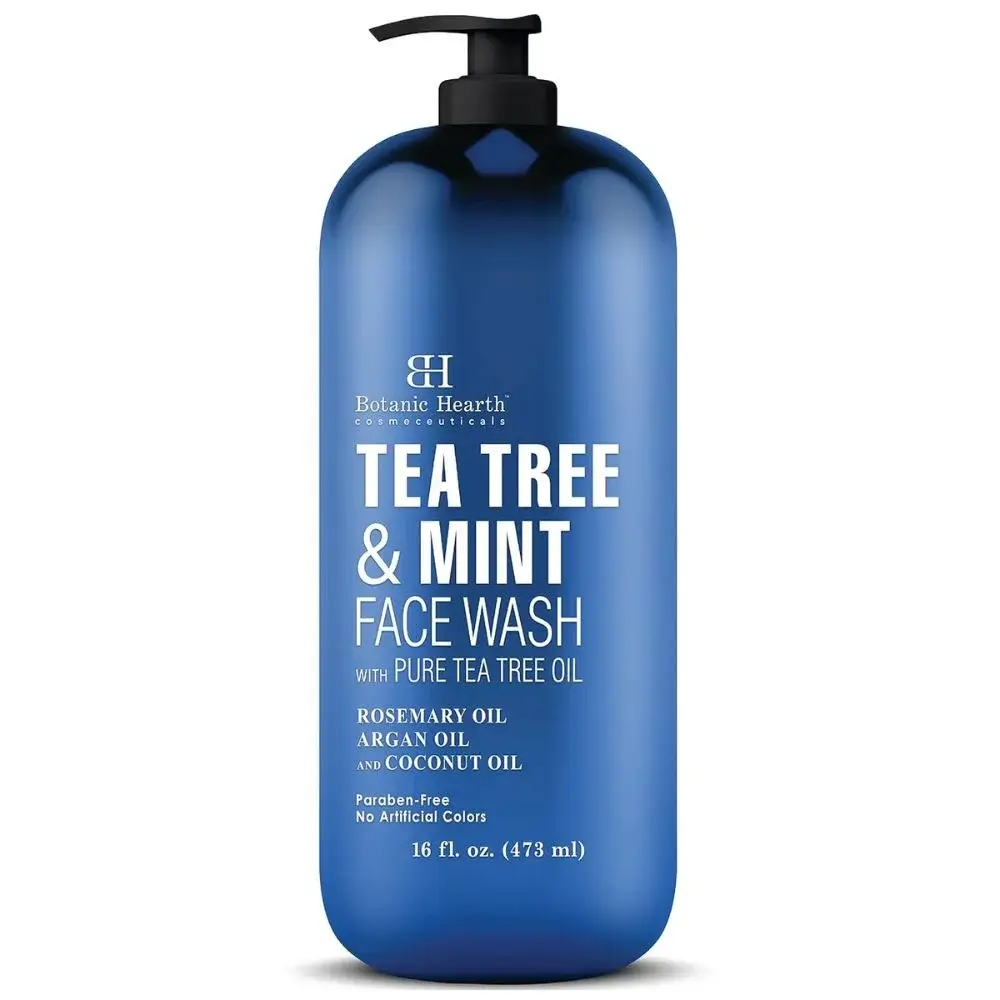 Best Cruelty-Free Face Wash For Acne-Prone Skin
Botanic Hearth Tea Tree Face Wash
Check Price on Amazon
Why GG Loves It
Do you need a 100% vegan face wash that not only cleanses your skin but also helps with acne and other skin issues? Are you tired of dealing with dry, irritated skin after using harsh face washes? If so, then you should absolutely look no further, as Botanic Hearth Tea Tree Face Wash has got you covered!
This face wash is made with the goodness of potent ingredients to help deeply cleanse your skin while keeping it nourished and hydrated. The star ingredient, Tea Tree oil, is known for its anti-inflammatory & antimicrobial properties to help fight acne-causing bacteria and reduce redness & irritation on the skin.
But that's not all! It also contains Argan Oil, another powerhouse ingredient that helps repair damaged skin and deeply moisturize it. Argan Oil is a luxurious and nourishing oil that is known for its exceptional benefits for the skin. It is not only rich in fatty acids and Vitamin E but also contains antioxidants and anti-inflammatory properties, making it a perfect choice for individuals with dry and sensitive skin.
The tea tree present in the face wash can also help repair damaged, flaky, and dull skin texture & fight itchiness and dryness, leaving the skin feeling refreshed with its invigorating, natural scent. So not only will your skin feel clean and fresh after using this face wash, but it will also be left with a pleasant aroma.
What You Should Know
This facewash by Botanic Hearth is formulated with ethically sourced & cruelty-free ingredients that can help with your daily skincare routine. It does not include harsh chemicals such as parabens, sulfates, or phthalates that can potentially harm your skin. Instead, it harnesses the power of natural ingredients.
The most stunning thing about this face wash is that it is suitable for both genders. So, no matter if you are a woman who is dealing with stubborn acne that won't go away or a man who wants to maintain a clear and healthy complexion, this facewash can be your go-to solution to achieve healthy-looking skin.
It also contains coconut oil, jojoba oil, rosemary oil, & camellia seed oil, which triple up the cleansing and nourishing effect to soothe, soften, and hydrate your skin. In addition, it has a refreshing fragrance of tea tree mint that will leave you feeling like you are at a spa without compromising on budget or quality.
So, if you really wish to improve your complexion, reduce acne, and boost your skin's moisture barrier, this facewash by Botanic Hearth is a must-try. It's a 100% vegan face wash that will leave you feeling refreshed, rejuvenated, and confident in your skin. Give it a try and see the amazing results for yourself!
Here are Some FAQs to Help Guide you on Your Way!
Whether you are a skincare enthusiast or just looking for a simple and effective way to take care of your precious skin, face washes are undoubtedly worth considering due to their versatility and effectiveness.
But what does it really mean for a face wash to be cruelty-free? Are they as effective as any non-cruelty one? However, without knowing the basics, you may end up with something that doesn't work for you.
So, to aid you on your journey, here are some of the most frequently asked questions about these vegan facial cleansers that will help guide you in making the most suitable decision for your skin and the planet:
What does it mean for a face wash to be cruelty-free?
In simple words, cruelty-free means that the product and its ingredients were not tested on animals at any stage during production. This includes both the final products and all individual ingredients used in the formulation. They contain certified organic ingredients that are free from cruel & harsh chemicals.
When you choose these vegan face washes, ensure they include natural ingredients like organic aloe vera, salicylic acid, hyaluronic acid, green tea, orange peel oil, strawberry seed oil, vitamin C, and willow bark extract. Also, ensure they are safe for most skin types, like acne-prone skin and sensitive skin.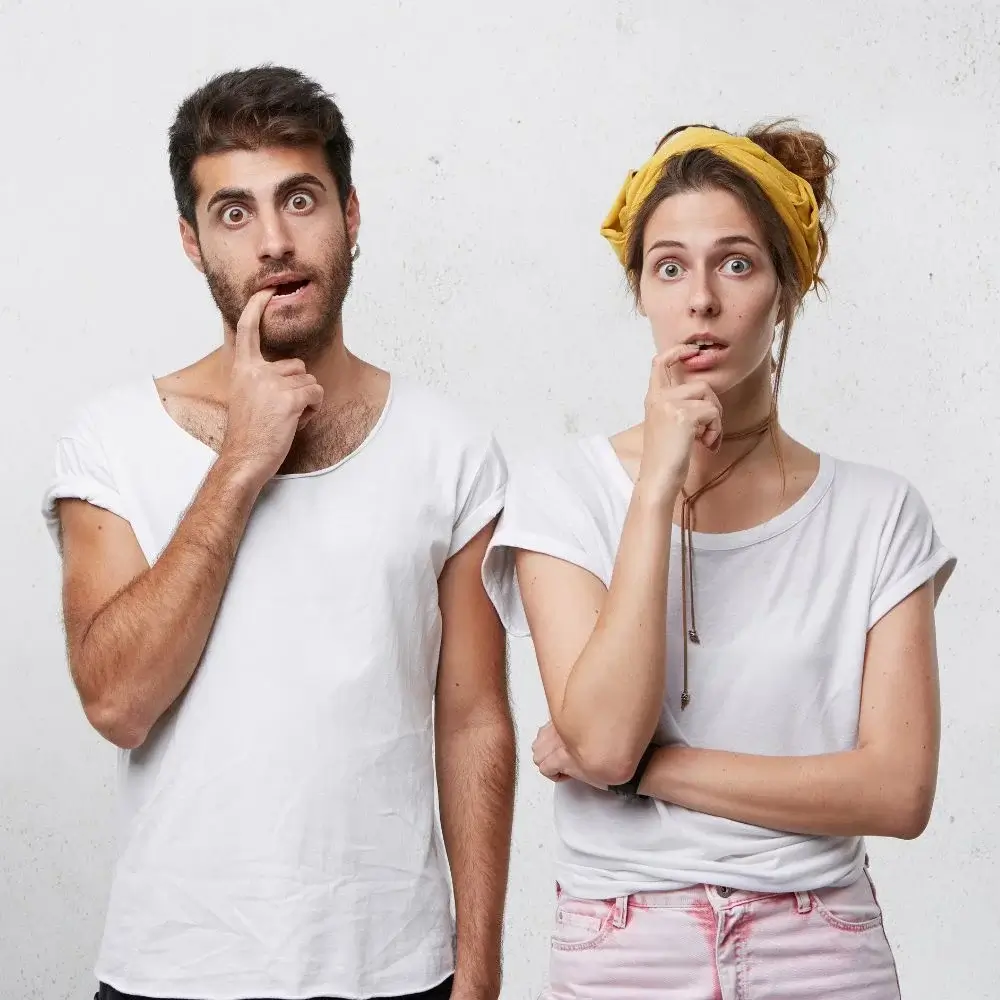 How can I determine if a face wash is cruelty-free?
When it comes to purchasing beauty products that are free from animal-derived ingredients, there are multiple factors to consider. Below are the most common ways to decide if a face wash is cruelty-free:
1. Check for cruelty-free certifications like the Leaping Bunny or PETA's Beauty Without Bunnies program.
2. Look for a statement on the product packaging or company website stating that they do not test on animals.
3. Research the parent company; some brands may claim to be cruelty-free, but their parent company may not.
4. Read the ingredients list and avoid animal-derived ingredients such as honey, beeswax, or lanolin.
5. Look for a vegan certification to ensure no animal products are used in manufacturing.
Also, ensure that the face wash you choose is paraben-free and fragrance-free and is suitable for every skin type, like dry, oily skin, sensitive skin, combination skin, normal skin, and irritated and inflamed skin.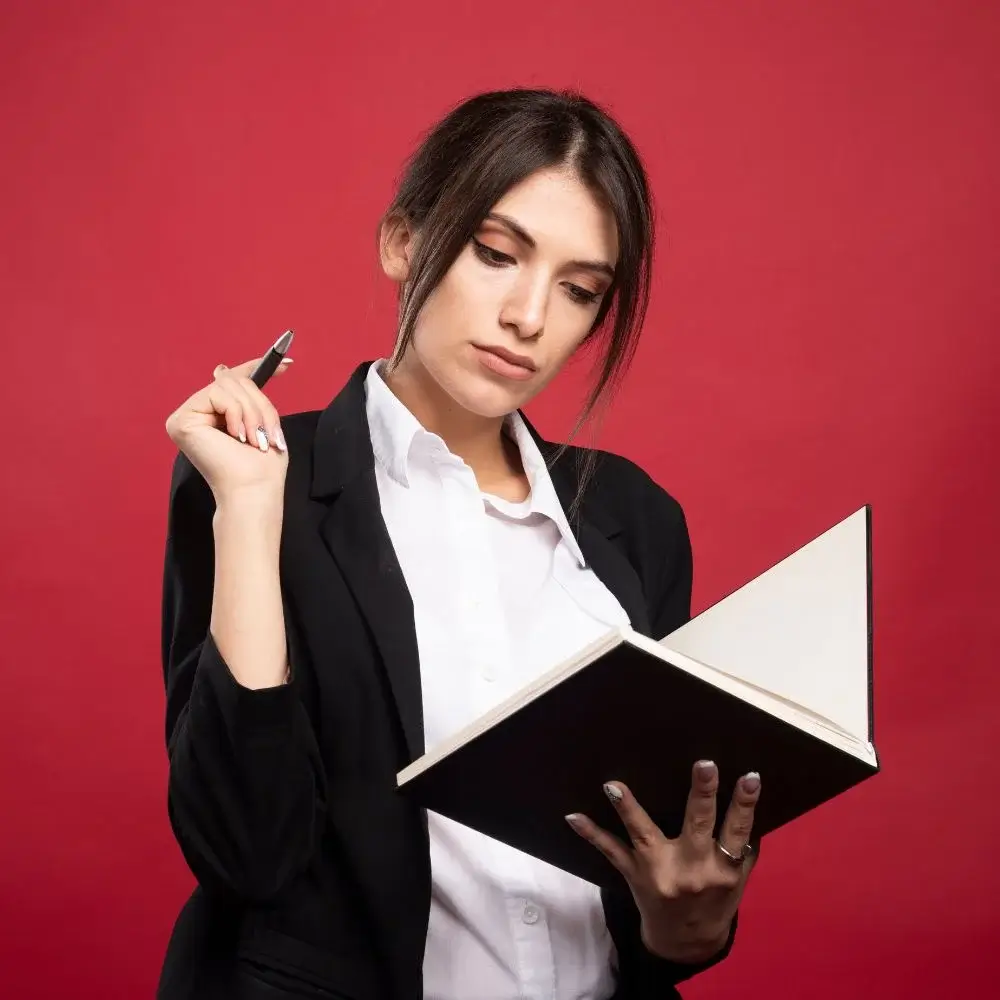 Are cruelty-free face washes as effective as non-cruelty-free alternatives?
Yes, cruelty-free face washes are just as effective as non-cruelty-free alternatives. In fact, many cruelty-free brands use natural and plant-based ingredients that can be more gentle on the skin compared to harsh chemical ingredients like sulfate or paraben used by non-cruelty-free brands.
These vegan facial cleansers include natural ingredients such as hydrolyzed wheat protein, salicylic acid, hyaluronic acid, green tea tree oil, aloe vera, and lactic acid to keep your skin hydrated & clean.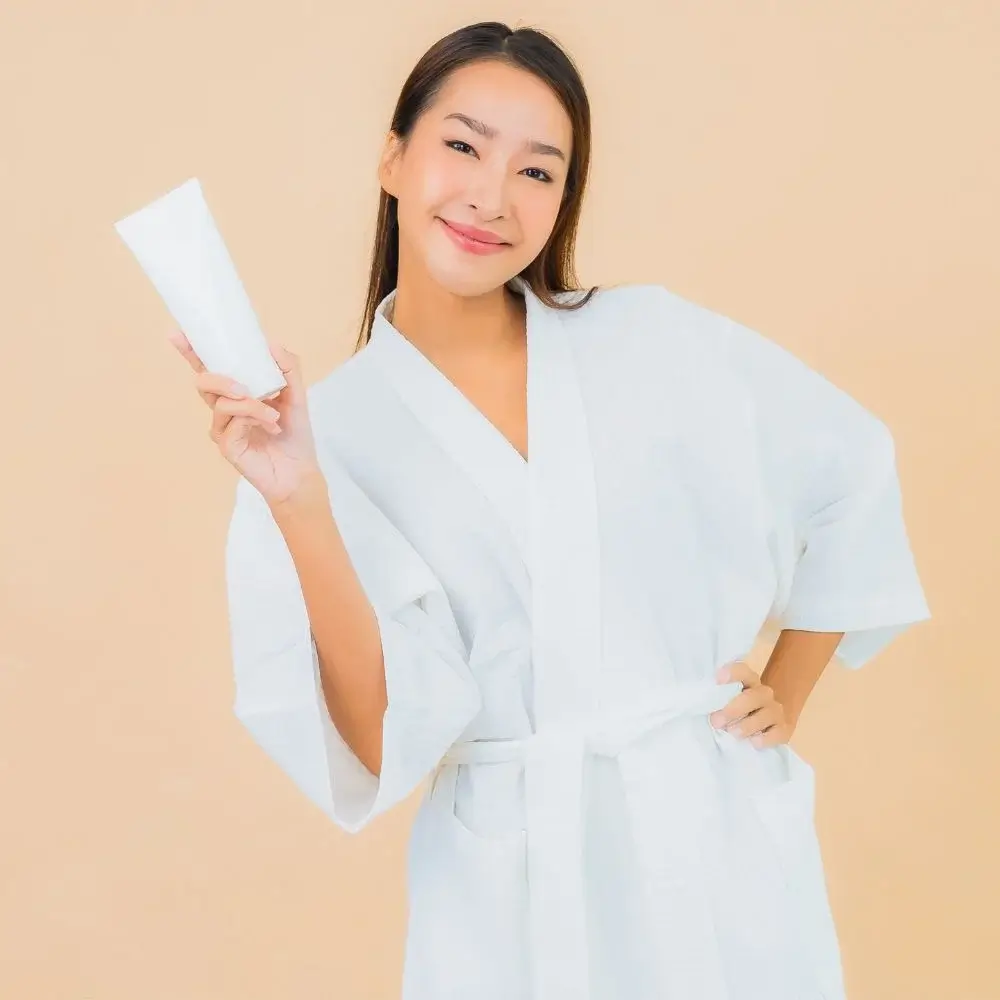 Do cruelty-free face washes contain any animal-derived ingredients?
No, cruelty-free face washes do not contain any animal-derived ingredients. They are made from plant-based or synthetic ingredients like botanical extracts that are ethically sourced & not tested on animals.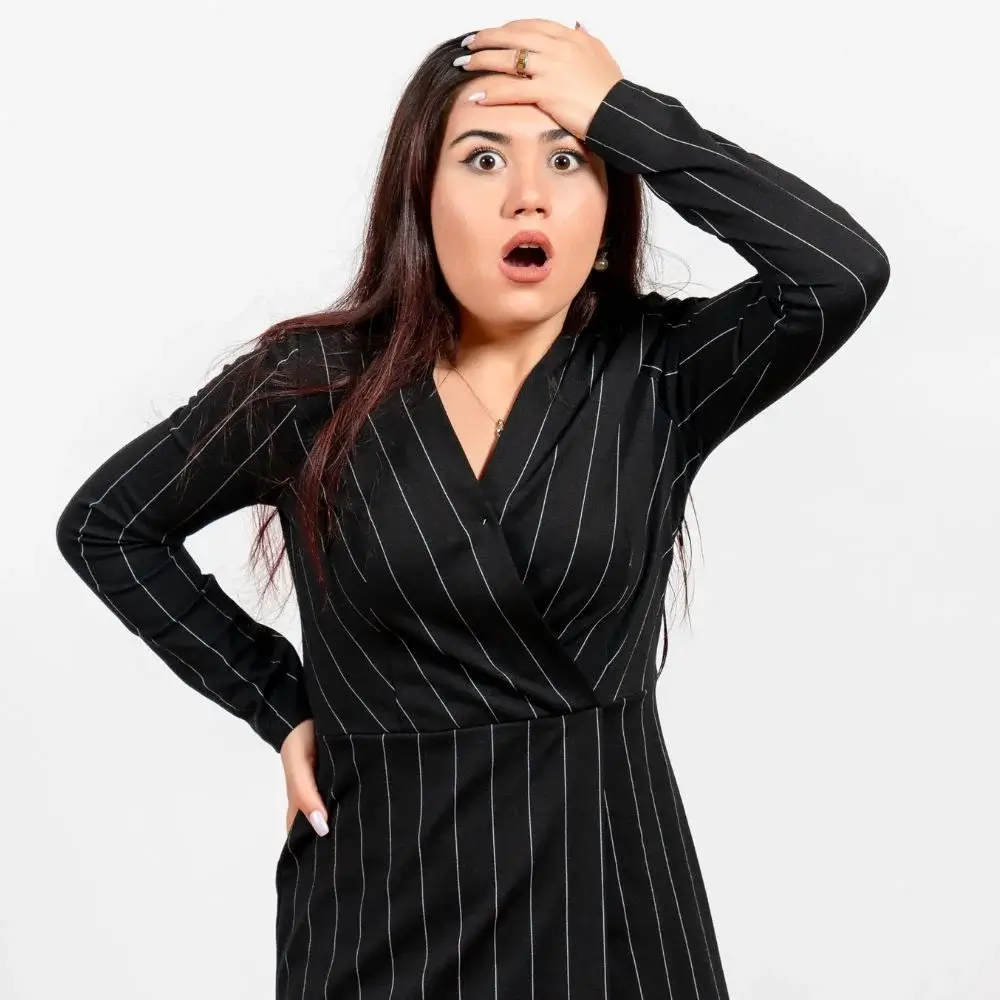 Best Cruelty-Free Face Washes:
Cruelty-free products are not just a trend; they represent a conscious choice toward a more ethical and sustainable approach to skincare. With the rise of social media & veganism, consumers are increasingly concerned about what goes into their products and the impact they have on the environment & animals.
This has led to a growing demand for cruelty-free options in the beauty industry. The top 3 face washes that we have listed above are all amazing & skin-friendly solutions for those who want to achieve fluffy, clear, and glowing skin without compromising their values, skin healthiness, or the planet's well-being.
All these face washes are blended with powerful organic ingredients that are only found in nature, such as botanical extracts and essential oils. These ingredients provide the skin with nourishment while being gentle enough for daily use. Plus, they are also free from chemicals like parabens, sulfates, & fragrances.
So, no matter if you need a hydrating facial cleanser that won't strip away your skin's natural oils or an exfoliating one to unclog pores and remove dead skin cells, these face washes have got you covered.
So what are you waiting for? Don't wait any longer; pick any one of these animal-friendly face washes from our list today by clicking on any link here, and start your journey to healthy, silky, radiant skin now.