The health and well-being of your little ones is paramount, and this extends to the care and attention you give to their skin. Toddlers' have very delicate skin, requiring products formulated with their needs in mind. Bath time is not just about getting clean; it's also an opportunity to nourish and protect their skin, helping to keep it soft, hydrated, and healthy.
Choosing the right body wash plays a crucial role in this process. With countless options available on the market, finding the best body wash for your toddler can be overwhelming. Nurturing your toddler's skin is an investment in their comfort and long-term skin health. Are you looking for the best body wash for your toddler?
Don't worry! We have you covered. We have curated a list of the best 3 body washes for toddlers. These products have been selected based on their ingredients, suitability for sensitive skin, user reviews, and overall performance. We'll delve into what makes each product stand out, its benefits, and how they can contribute to a nurturing bath time experience for your toddler.
Keep reading to learn more about our list of the top 3 best body washes for toddlers!
We have searched for the best, so you don't have to live with the rest. In order to serve you to the best of our ability and to keep our blog going, GarnesGuide may collect a share of sales or other compensation from the links on this page if you decide to buy. Each product was independently researched by our editors, and the reviews may have been edited for length and clarity.
How We Choose the Best Body Wash for Toddlers
Establishing a regular skincare routine for your toddler can set the foundation for good hygiene habits as they grow older. It's not just about cleanliness; it's about teaching them the importance of taking care of their bodies, which includes their skin. Remember, a toddler's skin is constantly evolving. In nurturing your toddler's skin, you are setting the stage for a lifetime of healthy skin.
For toddlers, having delicate, thin, and sensitive skin makes them more susceptible to irritation and dryness. Choosing the right skincare products for your toddler, such as gentle, hypoallergenic body washes, goes a long way in maintaining their skin's natural moisture balance and safeguarding it from potential irritants.
In order to guide you on this journey, we've carried out comprehensive research and handpicked the top 3 body washes for toddlers. These products are formulated to protect and nourish your child's delicate skin. So, without worrying about harsh chemicals that may harm your child's skin, experience the intricacies of natural body washes that absolve your child in cleanliness and nourishment.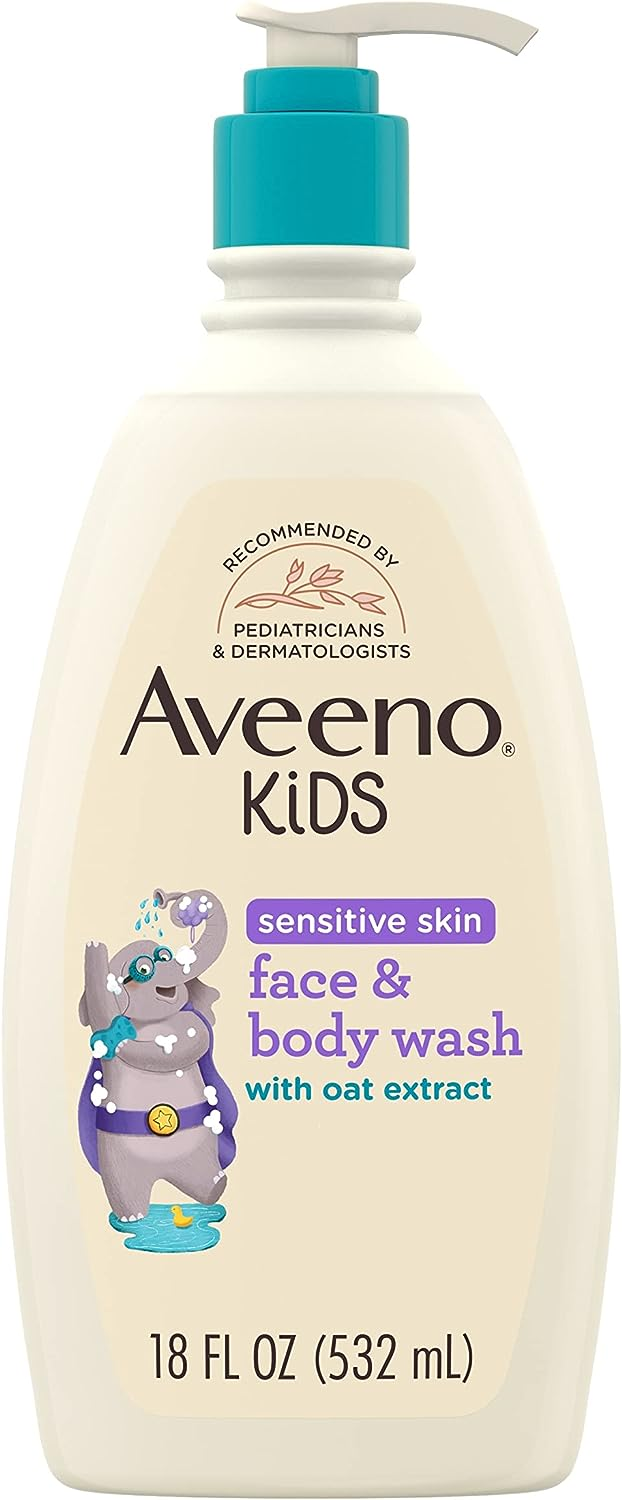 Best Tear-Free Body Wash for Toddlers With Sensitive Skin
Aveeno Kids Sensitive Skin Face & Body Wash
Check Price on Amazon
Why GG Loves it
Offering a nurturing cleansing experience tailored for kids' delicate skin. This contains a carefully crafted formula enriched with oat extract, designed to gently wash away dirt and germs without leaving the skin feeling dry. Created with the utmost care, this face and body wash is specifically curated for developing and sensitive skin, ensuring a gentle touch that outshines regular adult products.
The tear-free formula guarantees a worry-free bathing experience, making the cleansing routine enjoyable for both parents and kids. Bath times, often a moment of playfulness and bonding, become even more delightful as parents can confidently gently cleanse their little ones without the fear of causing discomfort or tears.
Notably, this body wash is hypoallergenic and free from harmful chemicals such as parabens, phthalates, sulfates, dyes, and phenoxyethanol, making it a safe choice for young ones. It eliminates the worry of potential skin irritations or adverse reactions, making it ideal for children with sensitive or easily irritated skin.
What You Should Know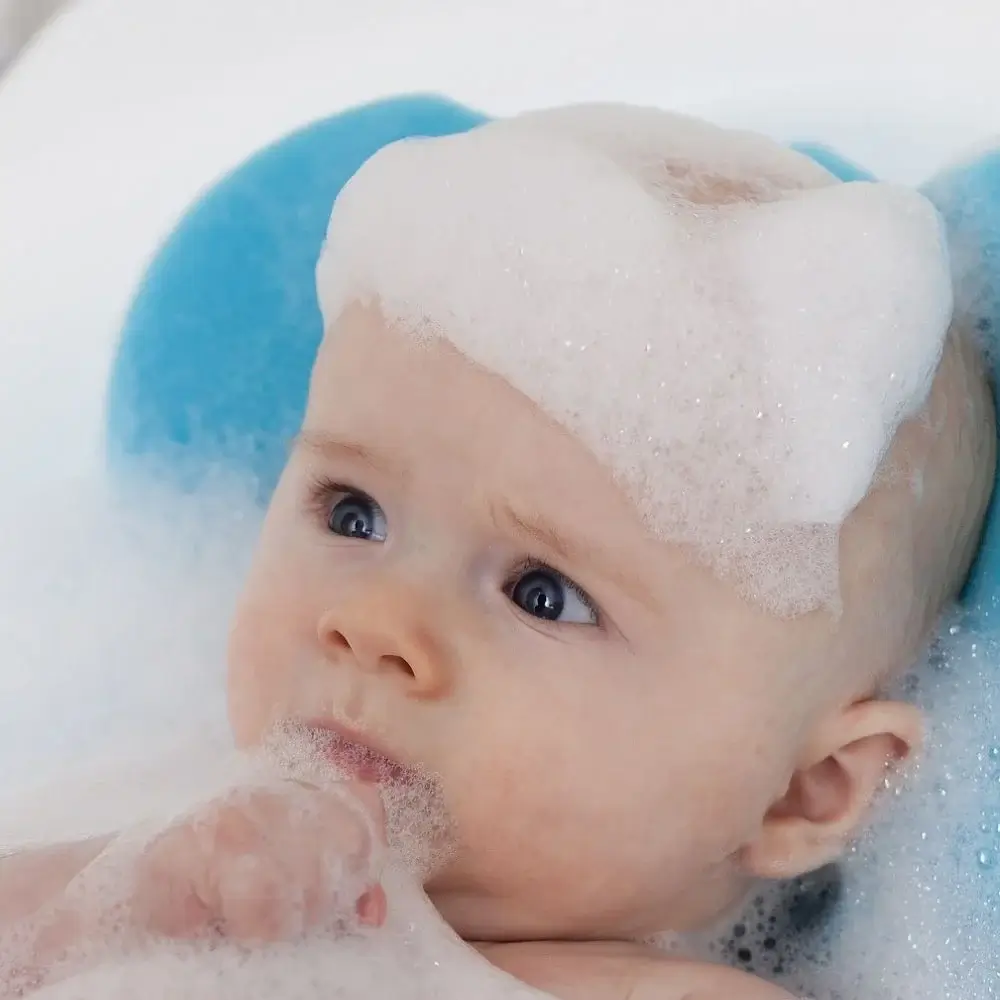 Its subtle and pleasant scent is suitable for all skin tones, enhancing the overall experience. As a pleasant fragrance that is as gentle as fragrance-free products, Aveeno Kids Body Wash promotes a sense of comfort and security. It leaves behind a subtle, refreshing aroma, making the post-bath cuddles even more enjoyable.
Oats are renowned for their anti-inflammatory properties, leaving the skin feeling fresh and supple even after thorough cleansing. With natural oat extracts, the wash not only removes dirt and germs but also helps maintain the skin's natural moisture balance. This aspect is especially crucial for children whose skin is still developing and requires extra attention to stay healthy.
This 2-in-1 face and body wash from Aveeno is a versatile and convenient solution for daily skincare needs. Combining the benefits of a facial cleanser and a body wash in one bottle, this product simplifies the daily hygiene routine. Its dual functionality not only saves time but also streamlines the process, making it particularly appealing for individuals with busy lifestyles.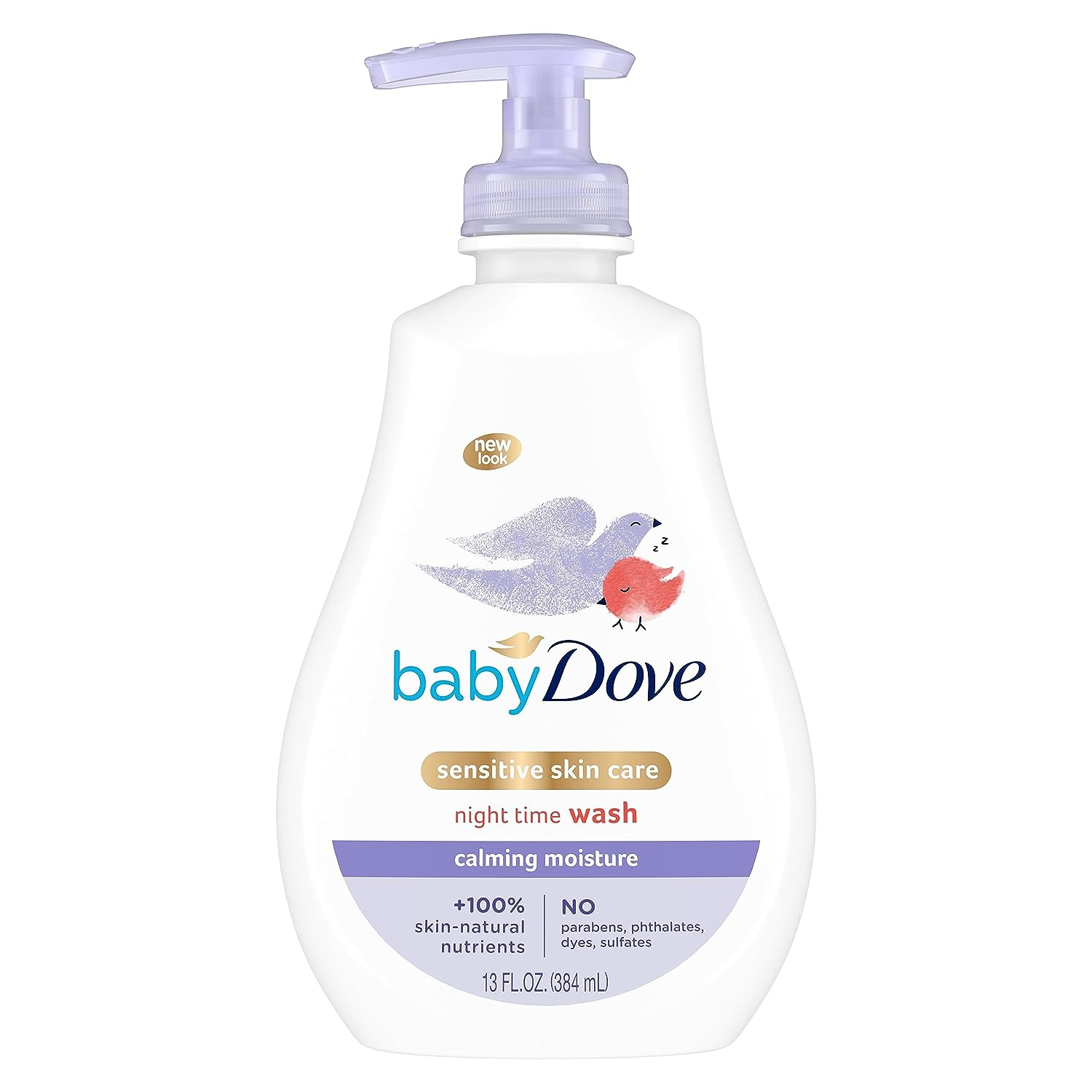 Best Natural Body Wash for Toddlers with Delicate Skin
Baby Dove Sensitive Skin Care Baby Wash
Check Price on Amazon
Why GG Loves it
From the delicate tip of a baby's nose to the tiny toes, Baby Dove Calming Baby Wash offers a soothing and nourishing bath time experience. Specially crafted for the gentlest care, this 13 oz. Baby wash envelops your little one in a calming chamomile scent, creating a serene atmosphere, perfect for a peaceful bedtime routine.
Rigorously assessed for safety, this baby wash, and shampoo duo are devoid of dyes, parabens, phthalates, and sulfates, ensuring that only the purest natural ingredients touch your baby's skin. No need to keep a separate body wash and shampoo. It provides parents with the assurance of superior quality, making it a conscious decision to provide their baby with the utmost care and tenderness.
More than just a baby wash, Baby Dove's gentle formulas are enriched with 100% skin-natural nutrients and naturally scented essential oils, mirroring the components naturally found in a baby's delicate skin. Additionally, it incorporates prebiotic moisture, promoting the skin's natural health and providing the nourishment your little one's skin deserves.
What You Should Know
The rich, creamy lather of this sensitive baby bath wash gently cleanses, leaving behind soft, hydrated, and nourished skin. Its effectiveness isn't limited to just the baby's body; it doubles as a gentle hand wash, ensuring cleanliness for the entire family. This dual functionality simplifies the daily hygiene routine, bringing the same level of care and nourishment to everyone.
With chamomile scent, soothing and relaxing, it makes this a favorite among parents, with 4 out of 5 parents finding it best for a calming sleep routine. As the gentle chamomile scent fills the air, it signals to babies that it's time to unwind and relax, paving the way for a tranquil night's sleep. Best for your child's nighttime routine, it sets the stage for a restful night's sleep.
The no-tear formula ensures that the experience remains joyful, free from any discomfort or tears, transforming a potentially challenging task into a cherished bonding ritual. The hypoallergenic nature of this body wash is best for toddlers. Babies are particularly vulnerable to skin irritations, which is why it ensures that even the tiniest clog pores are cleansed without any adverse reactions.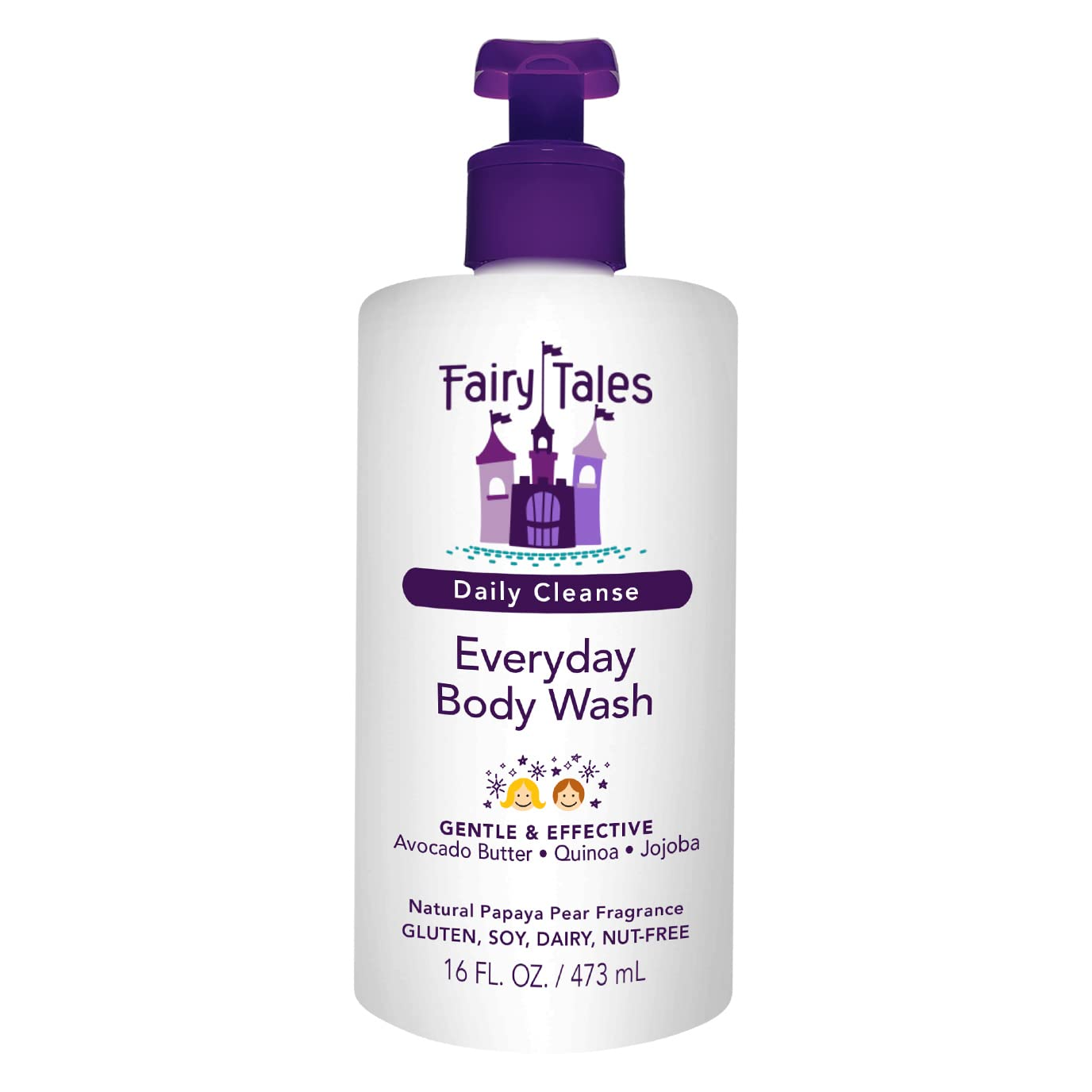 Best Body Wash for Kids for Daily Cleansing
Fairy Tales Daily Cleanse Kids Body Wash
Check Price on Amazon
Why GG Loves it
Elevating ordinary bathing into a delightful ritual, Fairy Tales Body Wash emerges as an indispensable part of daily hygiene. Specifically formulated, this body wash is not just a cleaning solution; it's a luxurious experience designed to pamper young skin. Crafted specifically for deep cleansing without stripping away natural oils, its rich, creamy, and low-lather texture ensures a thorough cleanse.
Enriched with the goodness of murumuru butter, quinoa, and avocado butter, this body wash doubles as a moisturizing elixir for babies with dry skin. The natural ingredients, coupled with the delightful aroma of papaya and pear, transform bath time into an irresistible indulgence. It not only moisturizes children's sensitive skin but also keeps skin hydrated, providing a comforting touch that babies crave.
This body wash effortlessly eliminates impurities without compromising the skin's essential oils. What sets it apart is its commitment to purity - it's free from parabens, phthalates, gluten, soy, dairy, and nuts. By excluding harsh chemicals and toxins, Fairy Tales Body Wash guarantees a gentle and safe cleansing experience for even the most sensitive skin types.
What You Should Know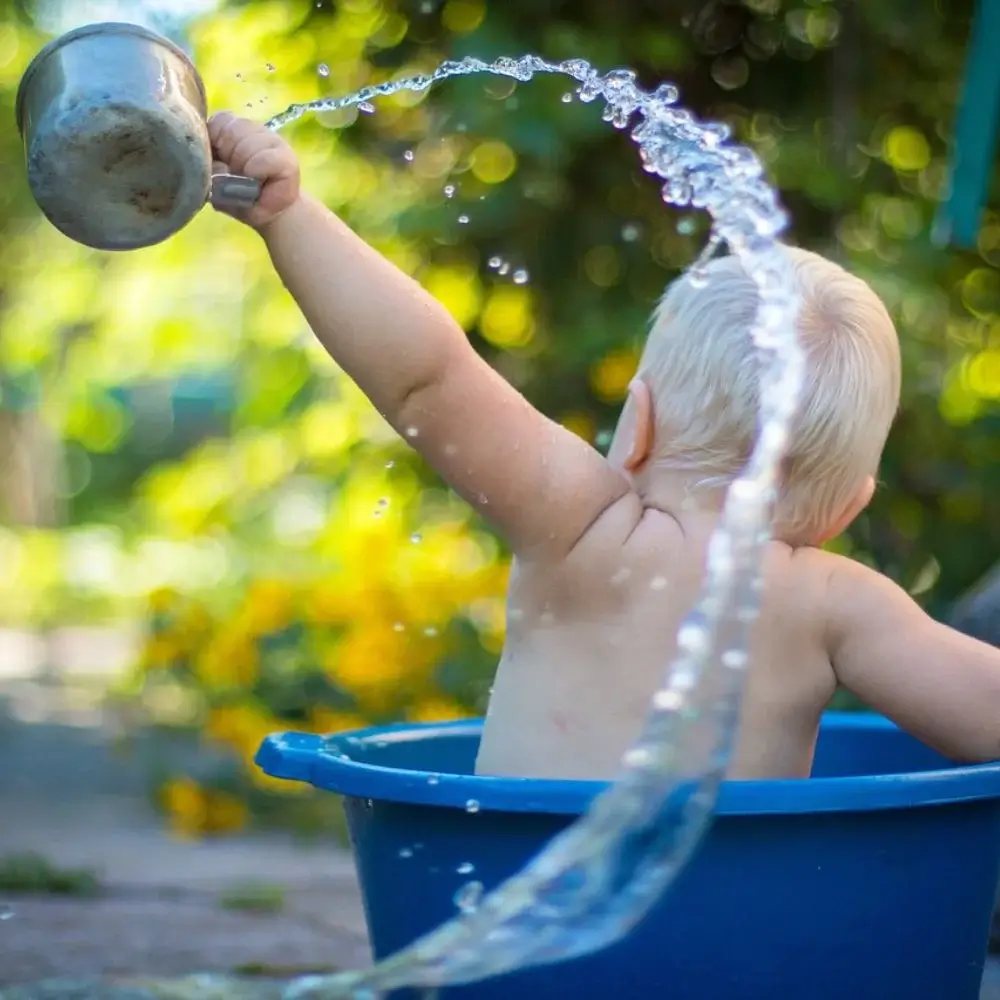 This nut-free body wash becomes an ideal companion, offering parents peace of mind knowing that their child's skin is shielded from potential allergens. It fosters a worry-free bathtime routine, allowing toddlers to enjoy the cleansing process without any discomfort or irritation. This body wash not only shields toddlers from allergens but also empowers parents to create a secure bathing environment.
Murumuru butter, the key ingredient in this body wash, is rich in essential fatty acids that deeply moisturize skin. For toddlers whose skin is prone to dryness, these gentle ingredients help maintain skin elasticity and prevent uncomfortable dry patches, ensuring their skin stays soft and supple after every bath.
This body wash is incorporated with avocado butter, which is a good source of vitamin E, D, and A, providing intense hydration. Avocado butter cleanses the skin without stripping it of its natural oils, ensuring a thorough yet gentle cleansing experience. This soothing effect is especially beneficial during seasons when toddlers are more susceptible to skin sensitivities due to changing weather conditions.
Here are a Few FAQs to Assist You on Your Journey:
We understand that as a parent or caregiver, your child's health and comfort are paramount, and this includes their skincare routine. Toddlers have unique skin needs; their skin is delicate sensitive, and requires special attention. This makes choosing the right body wash crucial to understanding what type of skin needs to be addressed.
Whether you're a new parent or an experienced one looking for new recommendations, these FAQs will provide valuable insights to help you make informed decisions for your toddler's skincare needs:
Can toddler body wash be used as a bubble bath?
Absolutely! Many toddler body washes are versatile and gentle enough to double as a delightful bubble bath. So, when it's time for a bit of bubbly fun, just pour a small amount under the running water, and voilà—your regular bath time transforms into a bubbly adventure!
It's a fantastic way to make bath time even more enjoyable for your little one. Plus, you get the added benefit of the same ultra-gentle cleansing and nourishment in a playful, frothy form. So, go ahead, let the bubbles bring giggles, and make bath time a happy, bubbly bonding experience!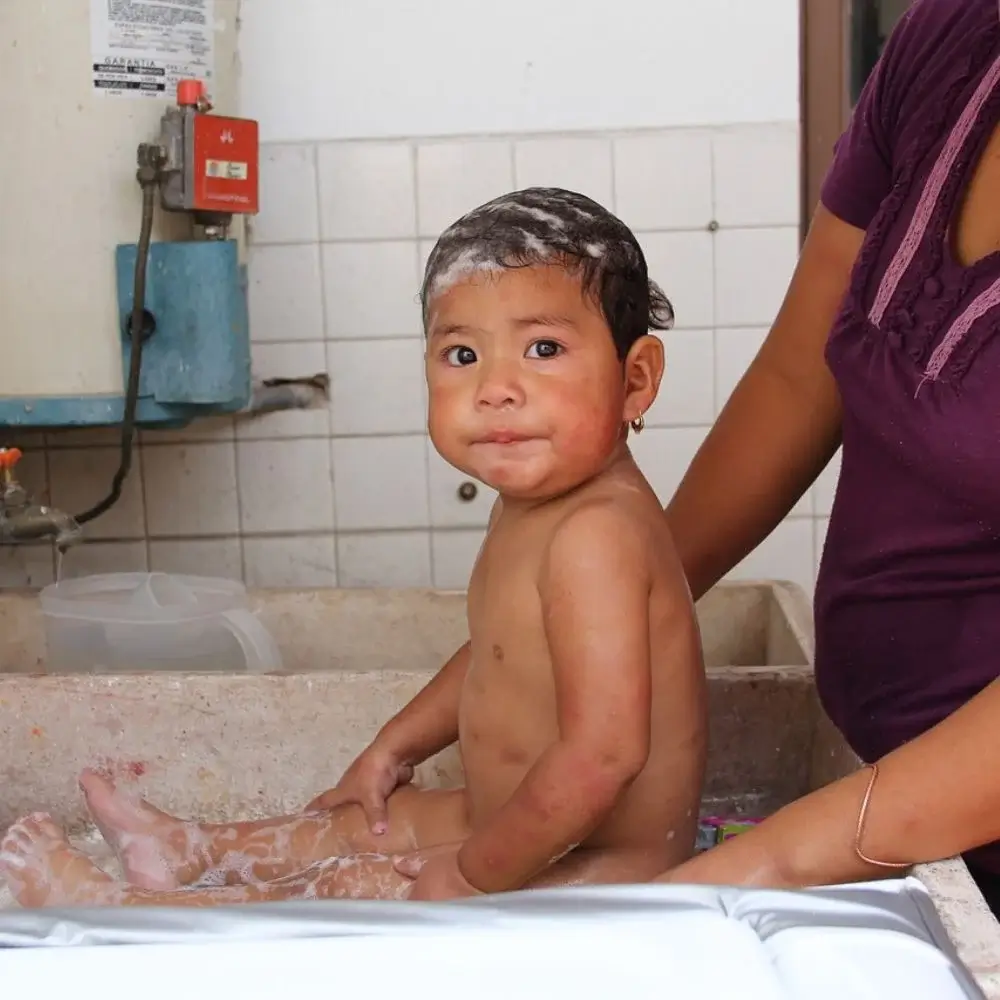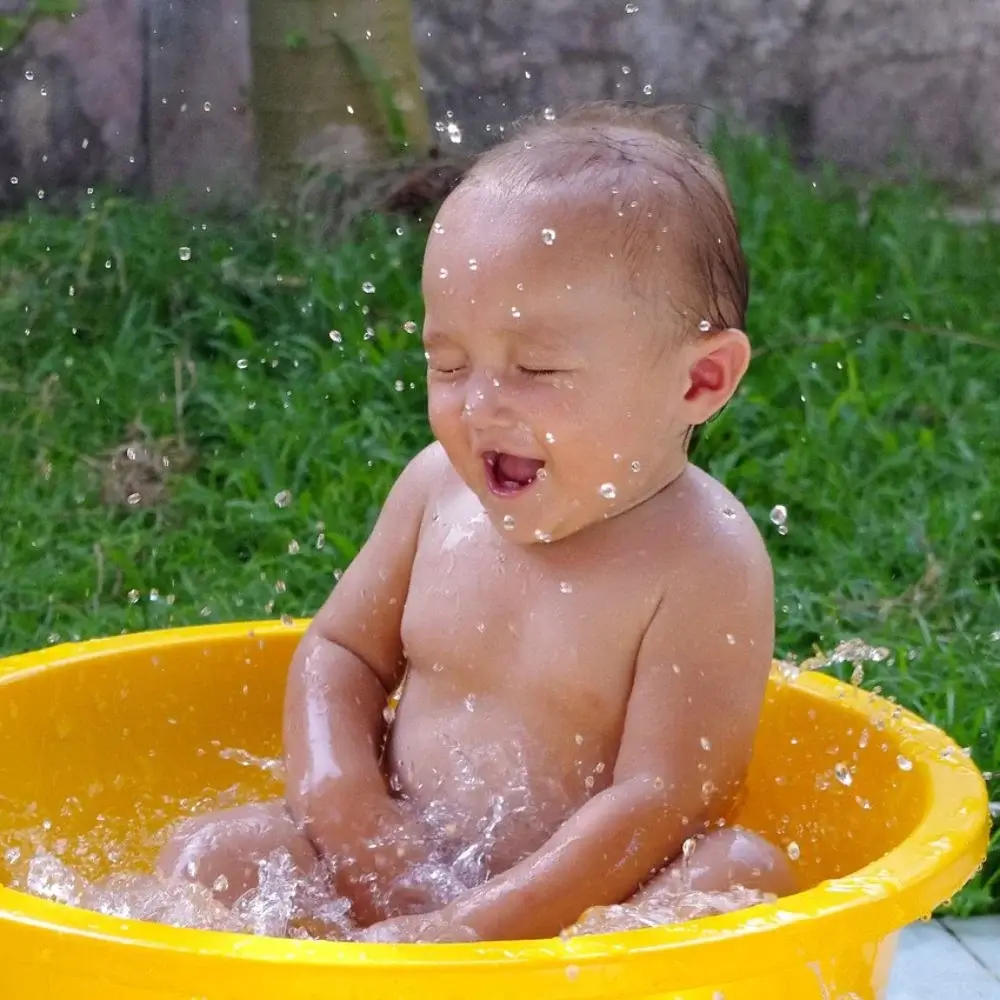 Are there any specific application techniques for using body wash on toddlers?
Certainly! When applying, tbh kids body wash on toddlers, keep it simple and gentle. A skin-soft washcloth or your hands work wonders. Wet your child's skin, then squeeze a small amount of body wash onto the cloth or your palm. Gently exfoliate it onto their skin in circular motions, creating a mild lather. Be careful around the baby's eyes and ears, and always use tear-free shampoo formulations.
Rinse thoroughly with lukewarm water, ensuring no residue remains. Pat their skin dry with a soft towel. Remember, bath time can be a fun bonding experience, so talk to your toddler, sing songs, and make it a relaxed, enjoyable moment for both of you!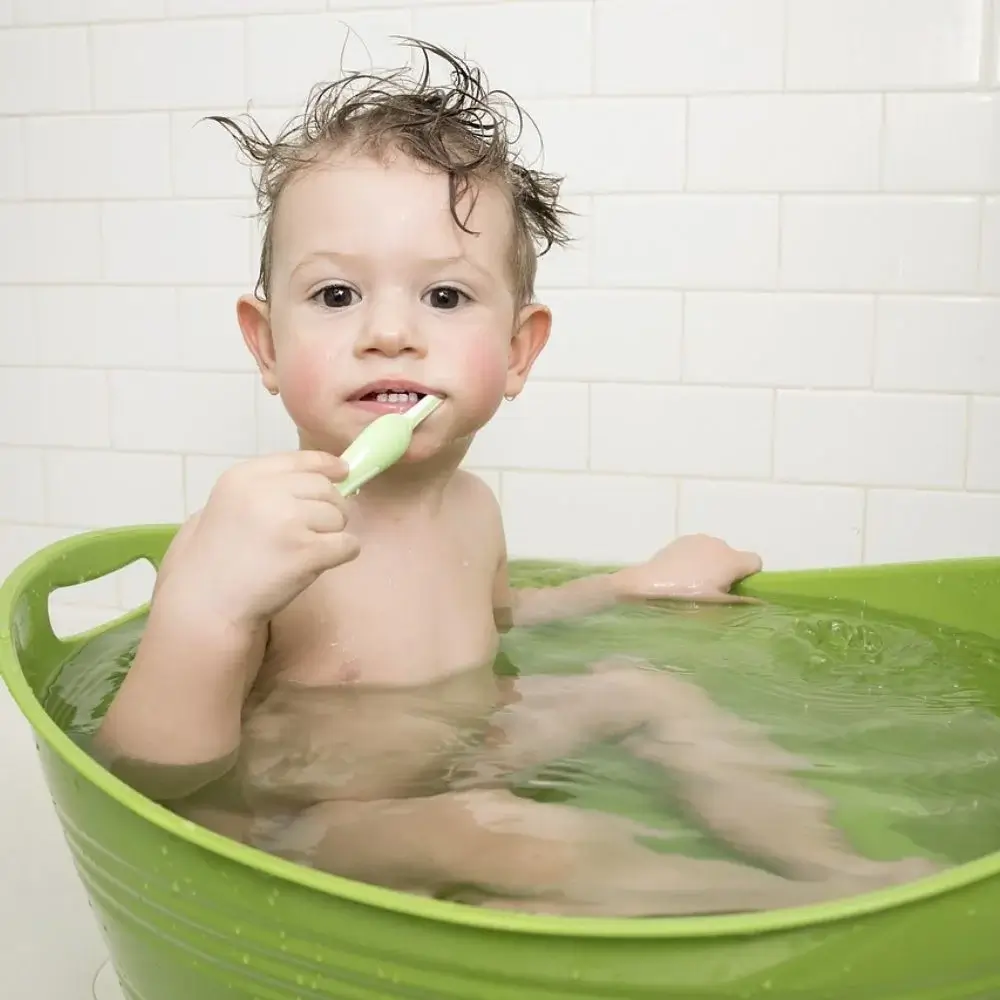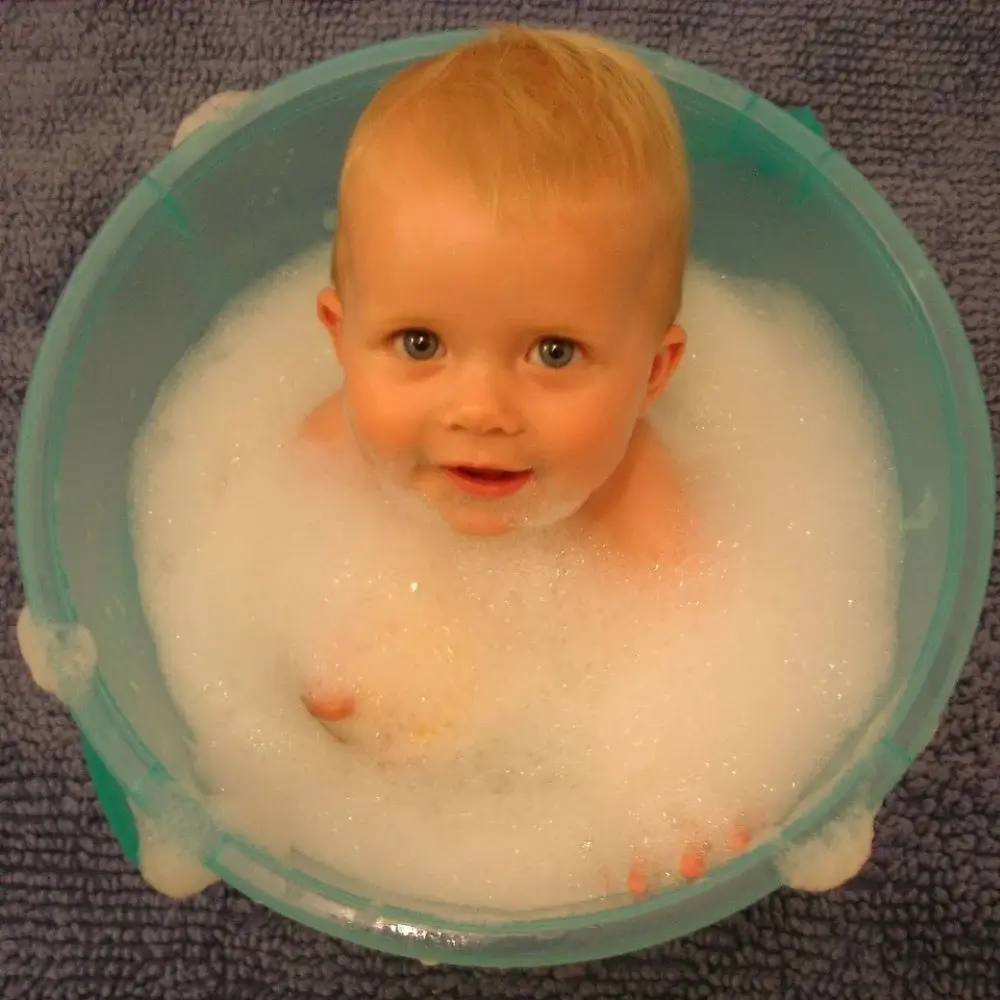 ​​Should I opt for a fragrance-free body wash for my toddler?
Choosing a body wash for your newborn babies depends on their skin sensitivity. Artificial fragrance-free options with plant extracts like aloe vera, shea butter, cedar bark, citrus extracts, or coconut oil are fantastic if your little one has sensitive skin or allergies, as they minimize the risk of irritation.
They're also great for toddlers with eczema or body acne. However, if your toddler doesn't have specific skin issues, a mild, hypoallergenic body wash with a natural, subtle fragrance can make bath time more enjoyable.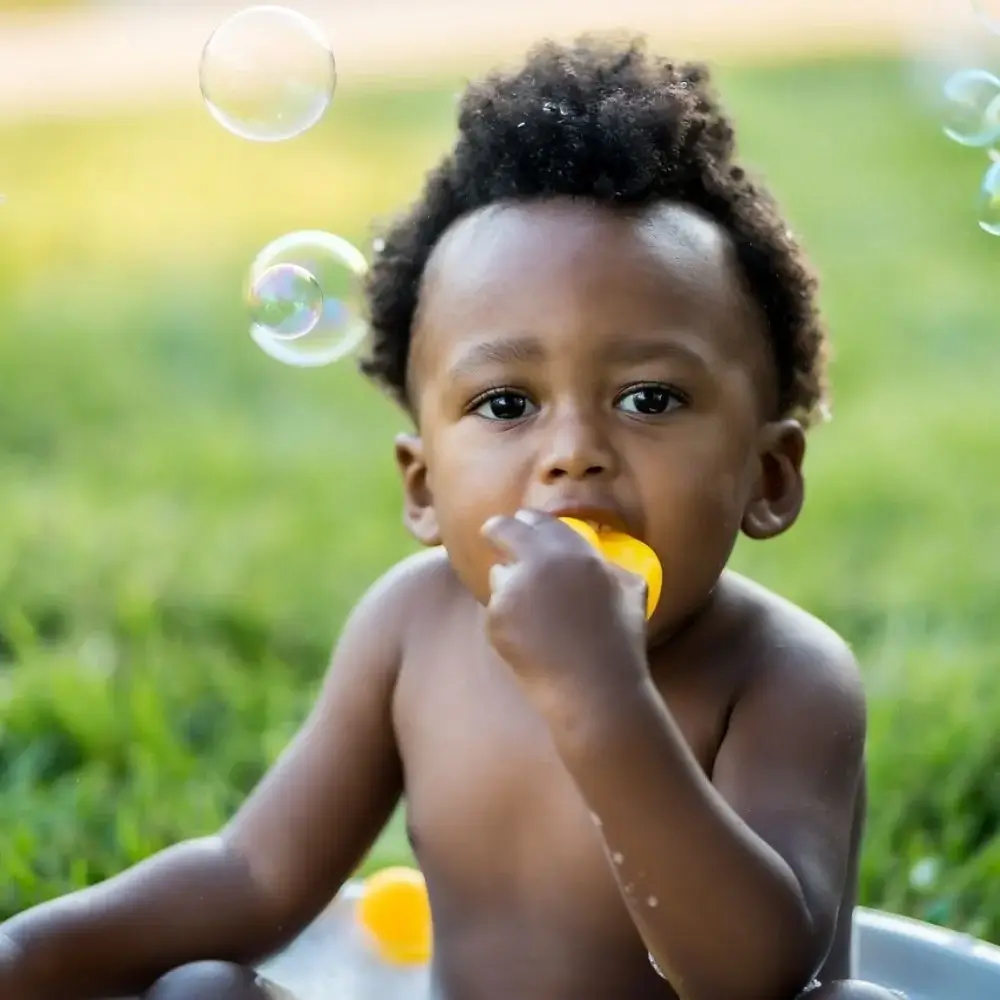 How often should I bathe my toddler using body wash?
Bathing your toddler is more about quality than quantity. For most toddlers, a bath two to three times a week is plenty. Over-bathing can strip their skin of essential oils, making it dry.
However, if your little one enjoys bath time and it's part of their relaxing routine, you can give them a gentle rinse with baby soaps or shower gel daily. When using body wash, stick to the same frequency, ensuring you're not overdoing it. Always observe your toddler's skin—if it looks dry or irritated, you might be bathing them too often.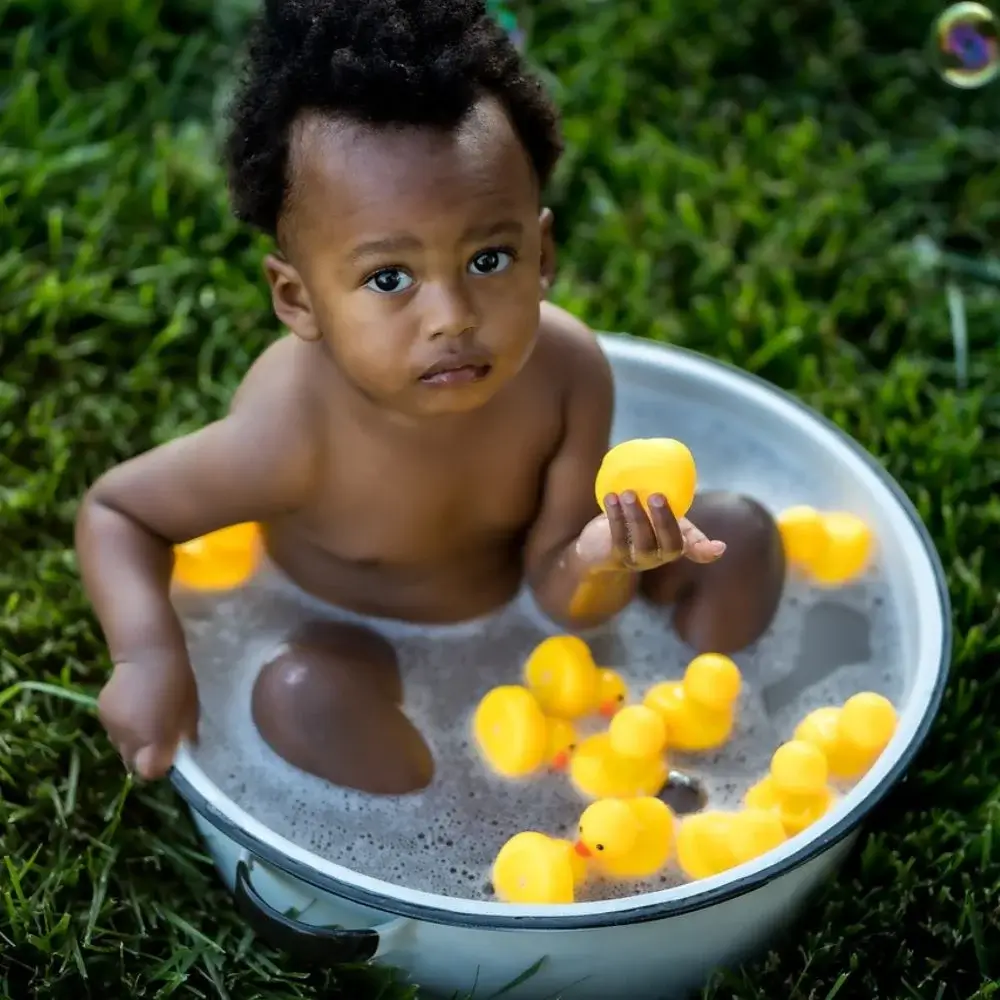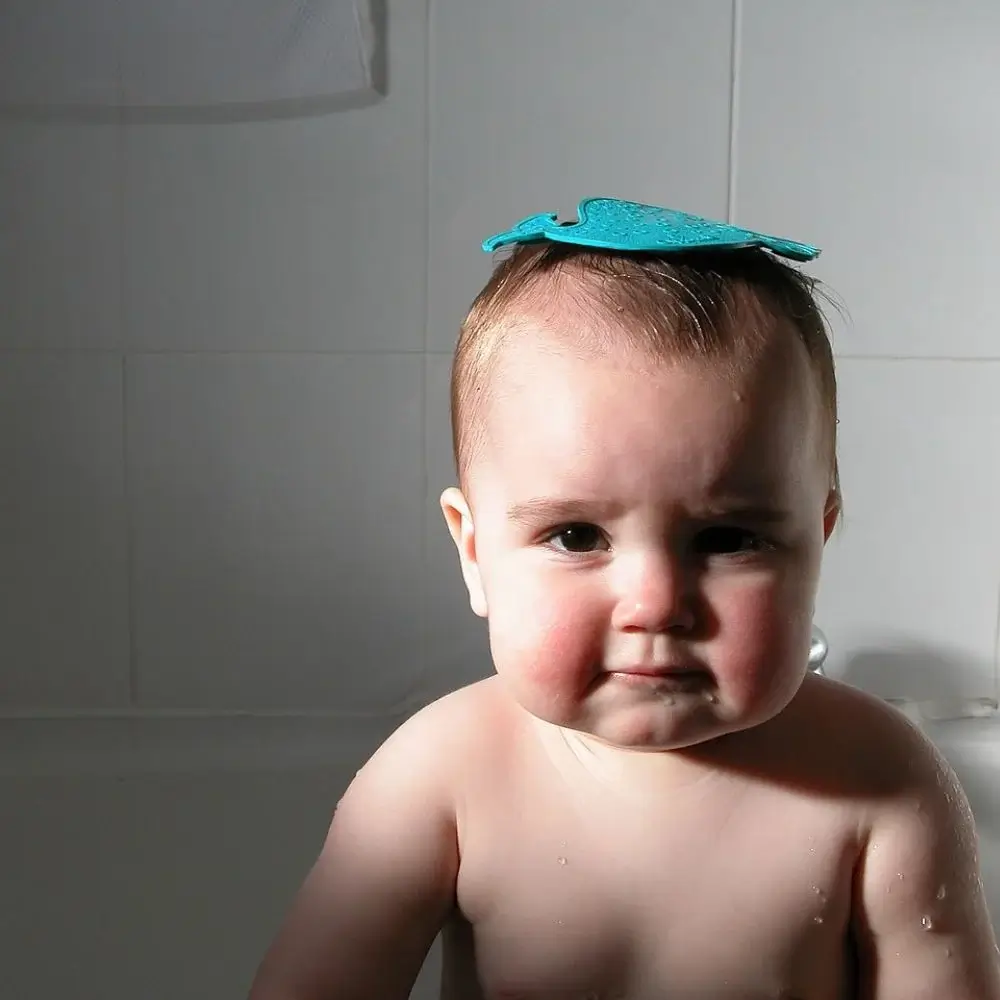 Best Body Wash for Toddlers
In simple words, the best body wash for toddlers is one that caters to their delicate and sensitive skin. It should be gentle, tear-free, and moisturizing, ensuring a comfortable and enjoyable bath time experience. It's also beneficial if the body wash includes essential natural ingredients, such as oat extract, which can soothe and nourish the skin.
For toddlers with sensitive skin, hypoallergenic and fragrance-free options are highly recommended. These products can help avoid any potential skin irritation or allergic reactions. Additionally, some parents might prefer an organic formula, which ensures that the product is free from harmful chemicals. Organic body washes often include natural ingredients that are safe and beneficial for a toddler's skin.
Navigating the multitude of toddler body wash options available today can indeed be daunting. Fortunately, we have undertaken thorough research, curating a selection of 3 best products designed to ensure the safety and gentleness your child's skin deserves. With our carefully chosen range, you can confidently provide your toddler with a delightful and nurturing bathing experience.
So pick one from our curated list today and pamper your child in a blissful day of nurture and care! And when you discover the perfect option, simply click the provided link to make your purchase instantly!
Remember always to follow the usage instructions for optimal results. Rest assured, we've taken the guesswork out of the equation, allowing you to focus on cherishing precious moments with your little one.