Hair breakage is one of the most common and annoying problems that can plague anyone's hair. Whether it's caused by over-styling, too much heat, or simply because of dryness and lack of moisture, the results can be devastating not just for our manes but for our overall self-confidence and sense of beauty, too.
If you're looking for a way to fight breakage and achieve glossy, healthy-looking hair without compromising on quality, then using a specifically designed shampoo can be an effective solution. Sadly, it's not as easy as you think to find a shampoo that works perfectly for you because there are so many options, and not all of them can do the job properly. Do you need the best anti-breakage shampoo that's worth every penny?
Don't worry; we have got you covered! We know that finding the perfect shampoo for damaged hair can feel like searching for stars in the day sky; that's why, to help you out, we have compiled this list of the top four best anti-breakage shampoos that will not just repair your hair but also protect it from further damage.
Whether you need an ultimate repairing shampoo that will strengthen and nourish your hair, or you need a shampoo packed with antioxidants that will protect and revitalize it, these four selections provide the perfect solution that takes your hair from a mere tangle tamer to a championship of strength and shine.
Keep reading to learn more about our list of the top 4 best anti-breakage shampoos!
We have searched for the best, so you don't have to live with the rest. In order to serve you to the best of our ability and to keep our blog going, GarnesGuide may collect a share of sales or other compensation from the links on this page if you decide to buy. Each product was independently researched by our editors, and the reviews may have been edited for length and clarity.
How We Choose the Best Anti Breakage Shampoo:
An anti-breakage shampoo is not just essential for restoring your hair's natural strength, but it can also help maintain its bouncy & glossy texture. Whether you are a veteran of hair care battles or a newcomer looking to fortify your hair fortress, a good anti-breakage shampoo can be your best ally in protecting your locks.
However, with hundreds of different products lining the shelves, it can be difficult to decide which one is right for you because not every bottle of shampoo has the same elements or will give you the same results.
To help you in this daunting quest, we have done a deep dive research and have chosen the top 4 best anti-breakage shampoos that will have your hair singing with their newfound strength, luster, and shine.
Each shampoo has its own special blend of ingredients and unique qualities that will leave your hair feeling like a million bucks. Plus, they are all inexpensive, so you don't have to break the bank to get healthier hair.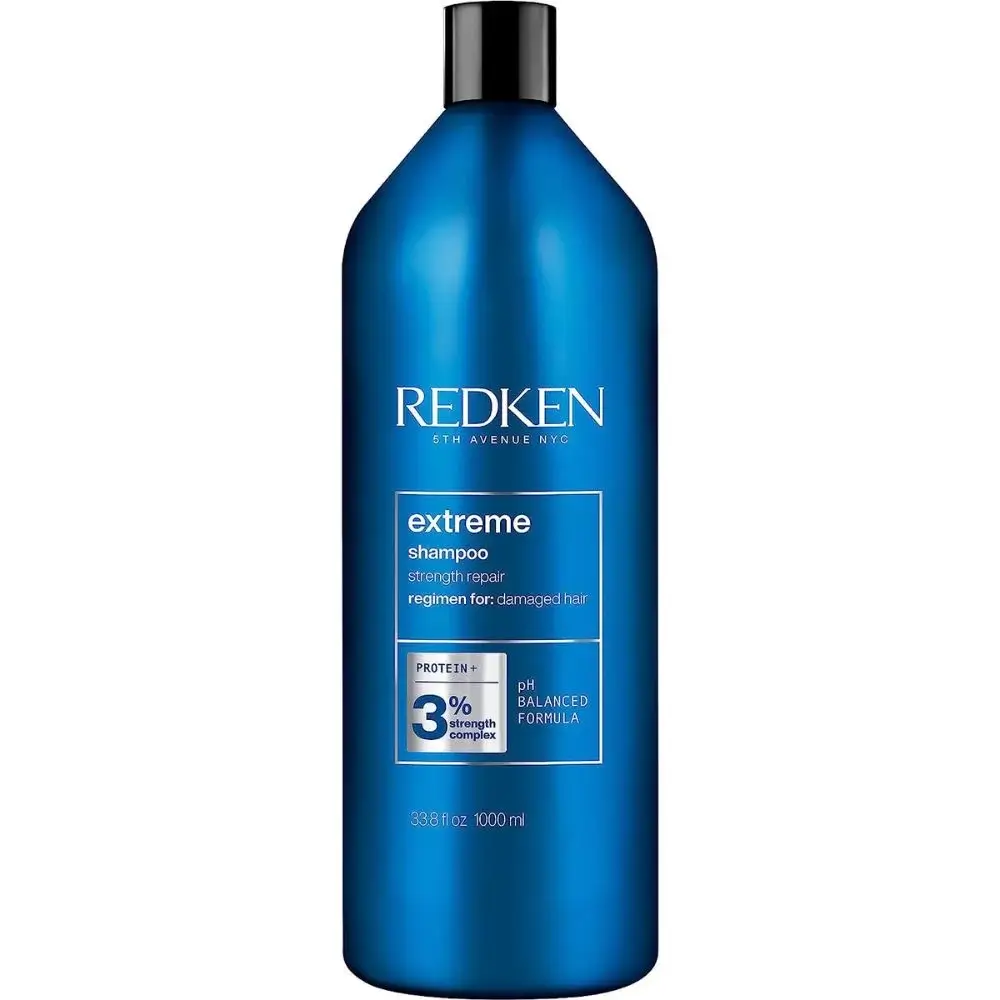 Best Anti-Breakage Shampoo For Strengthening and Fortifying Hair
Check Price on Amazon
Why GG Loves It
Do you often need to make a hair cocktail of products to get the beautiful, healthy locks you've always wanted? Have you been looking for a potion that is only crafted to care for distressed and brittle hair? If so, then Redken Extreme Shampoo is just what you need to turn your dream of gorgeous hair into reality!
Redken Extreme Shampoo is an exceptional fortifying shampoo that goes beyond the ordinary to keep your hair strands incredibly strong and well-nourished. It's expertly formulated to provide deep nourishment from the inside out, effectively rebalancing damaged cuticles for a revitalized and healthy-looking mane.
With its indulgent lather, this hair-strengthening shampoo not only helps protect and enhance shine but also works tirelessly to minimize breakage and split ends so that you can flaunt your locks with confidence.
It is made for every type of damaged or compromised hair that needs extra care & nourishment. Whether you have chemically treated, heat-damaged, dry, or just stressed-out hair, Redken Extreme Shampoo is like a rescue mission for your locks that will repair, restore, and fortify them for maximum beauty and wellness.
What You Should Know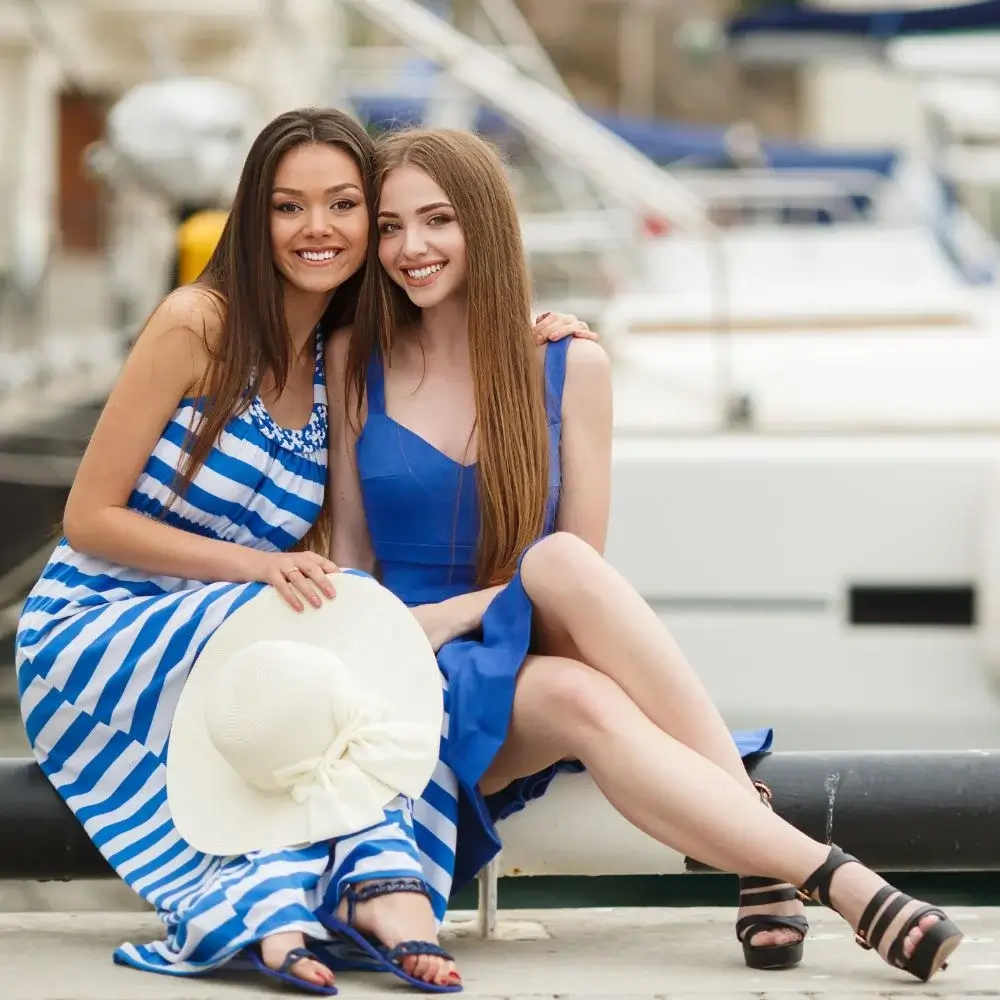 For damaged hair, Redken Extreme Shampoo is the perfect solution that will make your tresses look, feel, and be their best day in and day out; there are strong reasons why this fortifying shampoo stands head and shoulders above the rest because it contains a remarkable formulate that only Redken has to offer.
The shampoo contains a Protein Strength Complex that treats hair from the root to tip, giving 3 levels of nourishment. This highly advanced Strength Complex contains Amino Acids, Arginine, and Citric Acid that help to reconstruct, restore, and strengthen hair fiber while preventing further damage from occurring.
It also offers a citrus scent that transforms your shower into a refreshing oasis. The best part? This unique bottle of shampoo is 33.8 Fl Oz, so you can get a large, long-lasting supply of nourishment for your hair!
If you want to take your hair care routine to the next level, you can trust Redken to deliver you the best with this undoubtedly impressive Extreme Shampoo. Don't miss out on a chance to let your hair do all the talking! Get it now and see for yourself why it's one of the most sought-after shampoos in the game.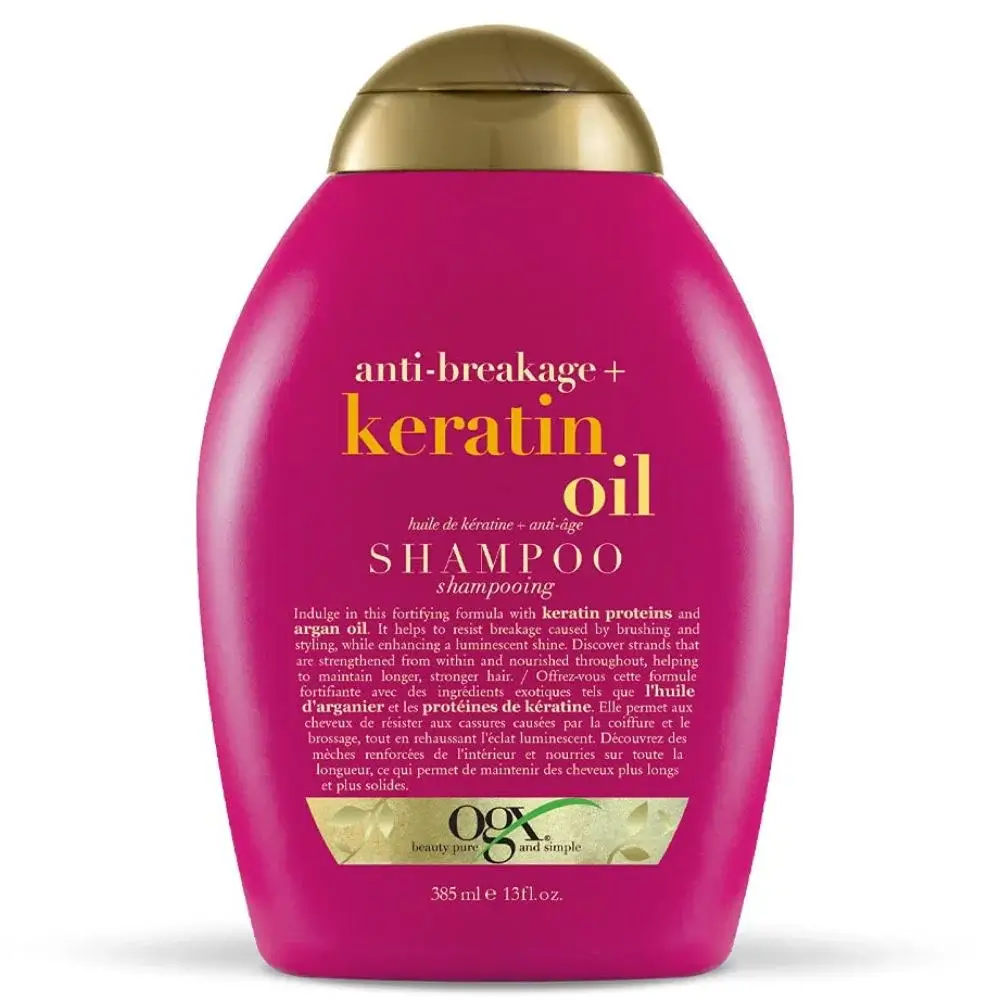 Best Anti-Breakage Shampoo For Dry and Damaged Hair
Organix Anti-Breakage Keratin Oil Shampoo
Check Price on Amazon
Why GG Loves It
OGX Anti-Breakage Keratin Oil Shampoo is an all-in-one solution that is here to pamper your hair like a luxurious spa retreat. This fortifying and strengthening shampoo isn't just an ordinary potion; it's a whole experience – a lavish treat for your tresses that are prone to dryness, damage, split ends, and breakage.
This damage repair shampoo is formulated with keratin and argan oil, a dynamic duo that's ready to bring your hair back to life. Keratin is known for its ability to help prevent breakage, fortify strands & reduce frizz.
On the other hand, argan oil is famous for its deep conditioning and smoothing properties that will help you achieve silky-smooth locks. Together, these powerful substances work synergistically to strengthen your hair's elasticity so you can keep longer, stronger hair that shines brilliantly without any breakage/damage.
In simple words, this shampoo by OGX is formulated specifically to repair damaged hair, reduce frizz, and give you the healthier, stronger hair you've always dreamed of. So what are you waiting for? Get your hands on this 13-fluid-ounce bottle of hair magic now and treat your tresses to the royal treatment they deserve.
What You Should Know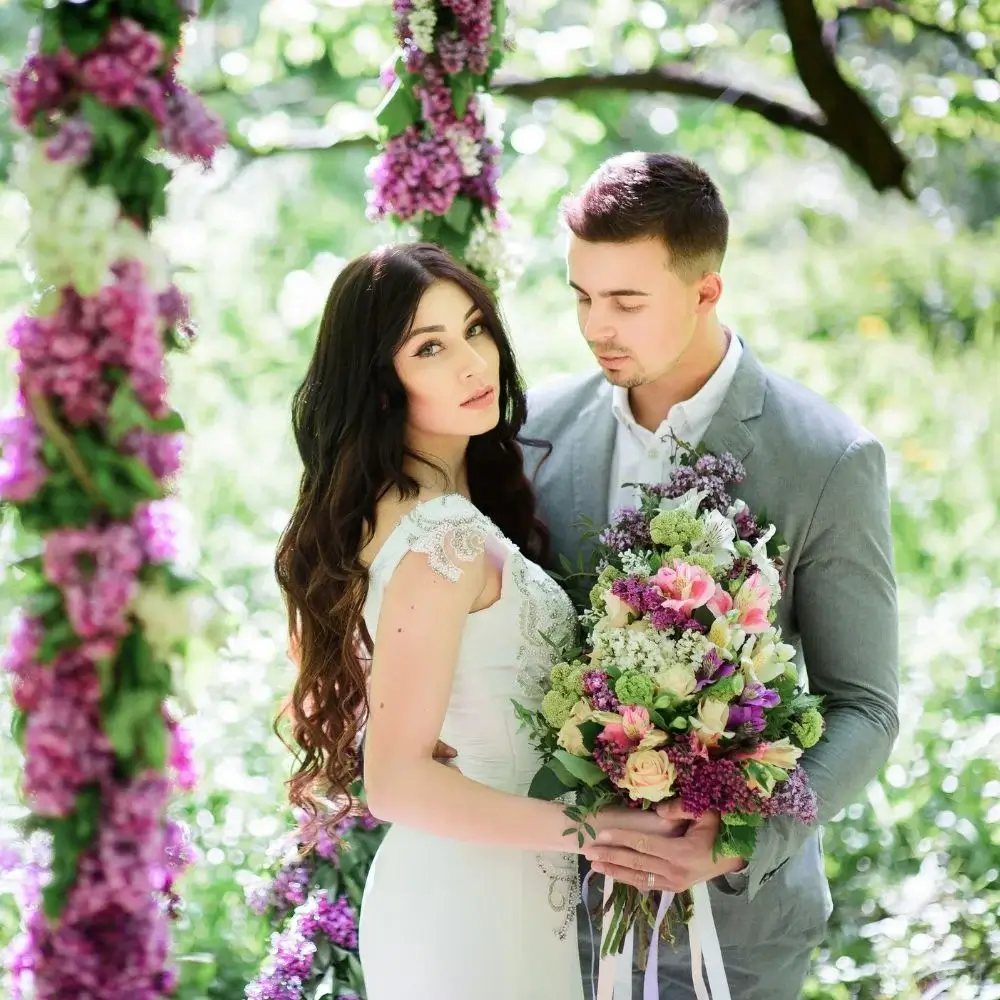 Whether you are a woman who experiences frequent breakage or a man with thinning hair, it's easy to lose confidence in your appearance. Hair breakage can turn even a full head of hair into a patchy, sparse-looking mess. However, with OGX shampoo, you can stop hair breakage and restore your lost confidence.
This shampoo is made for all types of hair to repair and restore strength and vibrancy. Whether you are someone with color-treated hair, natural hair, curly locks, or anything in between, this potion is formulated with a concentrated blend of proteins and potent active ingredients to help get your style back on track.
The aspect that makes it one of the best shampoos for breakage is its chemical-free formula. It is free from sulfate and paraben, so it won't strip your hair of its natural oils or cause more breakage. For healthy hair, this sulfate-free shampoo is not just good for preventing breakage but also for reviving damaged hair.
And the most heart-pleasing thing is that it offers an irresistibly delicious scent. With a blend of tropical orange, island pineapple, and golden amber, this shampoo doesn't just nourish your hair; it indulges your senses. Each wash leaves your locks not only strengthened but also with an aroma that's hard to miss.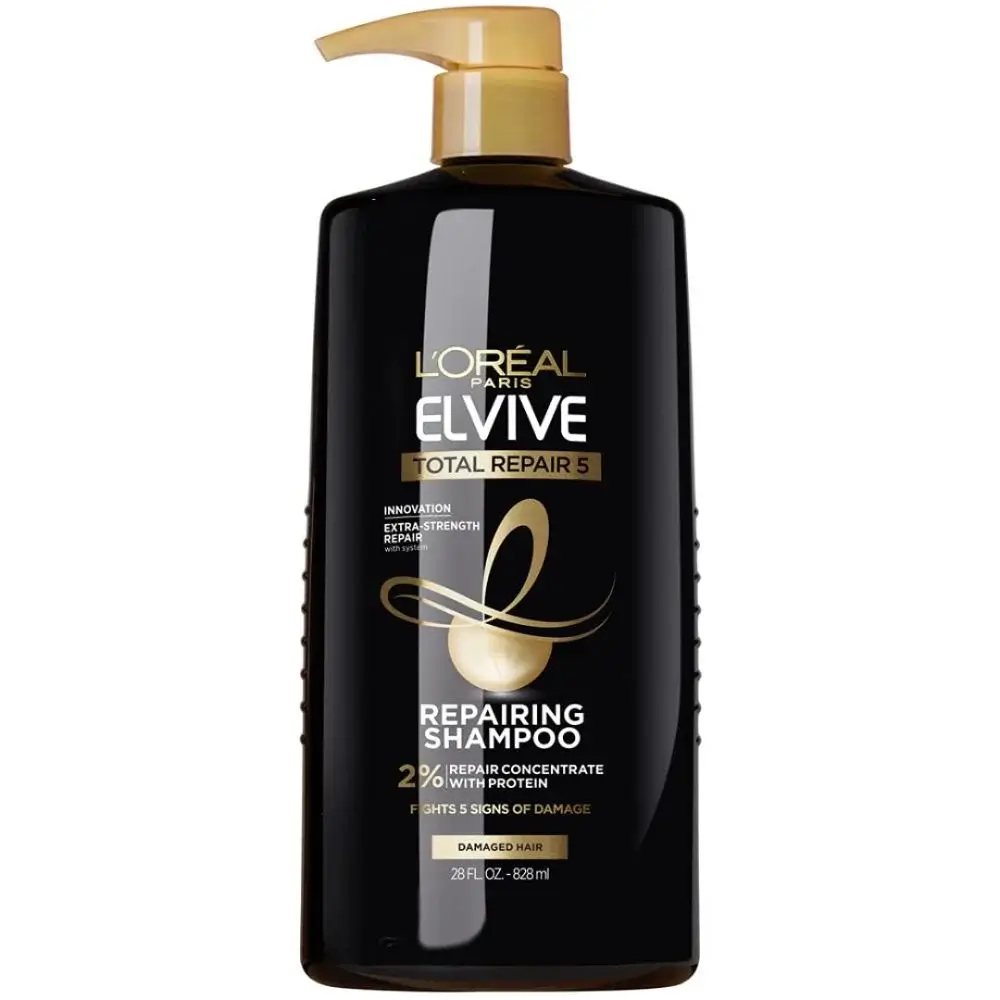 Best Anti-Breakage Shampoo For Damaged Hair
L'Oreal Paris Elvive Total Repair 5 Repairing Shampoo
Check Price on Amazon
Why GG Loves It
Silky, smooth, strong, and healthy hair is a dream of many people, no matter their gender, age, or ethnicity. However, this dream can quickly become a nightmare if your hair is damaged and susceptible to breakage; it can be a major source of frustration & embracement for many who feel like they're fighting a losing battle.
If you are looking for a protein-rich shampoo that helps to strengthen your hair and make it healthier, then you should undoubtedly look no further than the L'Oreal Paris Elvive Total Repair 5 repairing shampoo because it includes every component necessary to give your hair the protection it needs from breakage.
This shampoo is made with caring ingredients that feature up to 9 percent Repair Concentrate with Protein, which helps to give your hair silky, healthy-looking vibrancy. It also includes Ceramide to help fortify and reinforce the hair fibers so they stay strong while helping them be more resistant to future damage.
The 9 percent Repair Concentrate with Protein not only helps repair broken bonds and prevent breakage, but it also helps to protect your hair from daily aggressors such as heat, styling, and UV rays. Also, it is gentle enough for daily use so you can strengthen your hair and restore its overall health in the long term.
The L'Oreal Paris Elvive Total Repair 5 repairing shampoo is an essential part of any haircare routine for those who are looking to protect their hair from breakage, make it stronger, & restore its natural shine. With this shampoo, you can have the ultimate shampooing experience and make your hair look and feel its best.
What You Should Know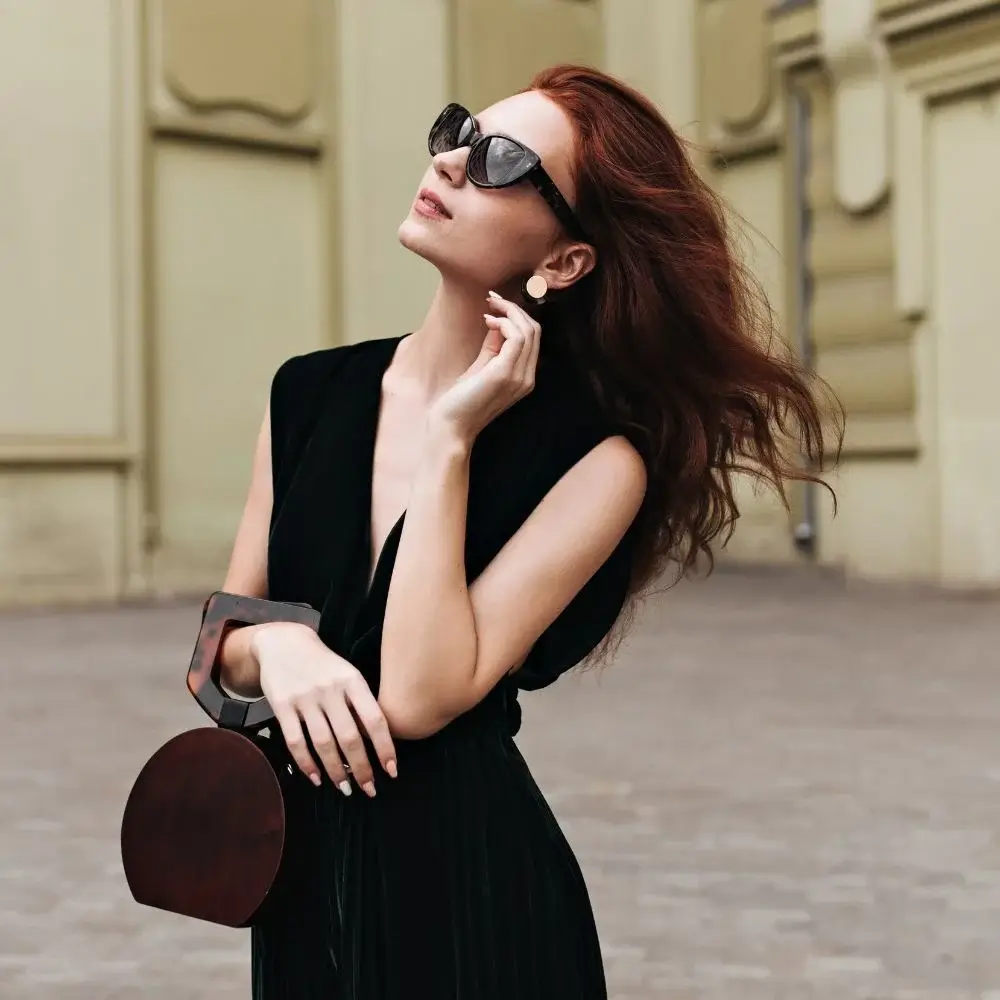 This repairing shampoo by L'Oreal Paris is designed to help repair the five visible signs of damaged hair - split ends, weakened strands, roughness, dullness, & dehydration. This shampoo is a balanced blend that is neither too rich nor too light, creating a perfect synergy of intense care without weighing your hair down.
Unlike other shampoos, this one is so indulgent that you don't need to use a separate conditioner. The creamy texture of this shampoo offers a gentle lather that glides through your hair just like butter, leaving it softer and shinier from the first use to the last so you can easily enjoy the luxurious haircare experience.
On top of that, L'Oreal Paris Elvive Total Repair 5 offers a sophisticated floral, creamy blend with juicy green notes that will let you escape to a world of relaxation while cleansing your hair. The scent of this is so irresistible and amazing that you won't be able to resist bringing the bottle into the shower with you.
If you want to maximize the result of this shampoo, you can pair it with the L'Oreal Paris Elvive Total Repair 5 Power Restore Multi-Use Treatment. This treatment is a hair care miracle that nourishes hair from root to end & helps repair the 5 visible signs of damage that make your life difficult, and your hair look dull and flat.
The ultimate fusion of the shampoo and treatment will leave your hair looking stronger, shinier, and full of life. So, go ahead and try this duo to get ready for all the compliments you'll receive from friends and family!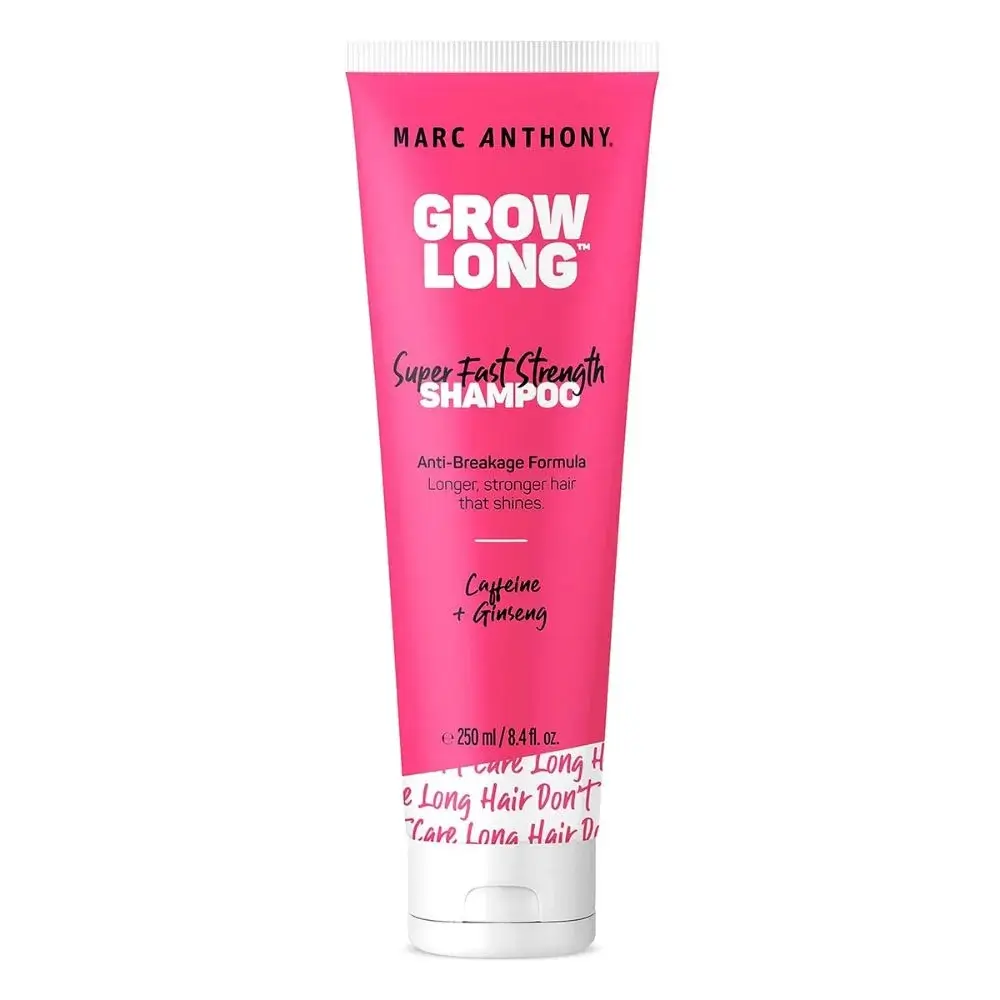 Best Anti-Breakage Shampoo For Longer, Stronger Hair
Marc Anthony Biotin Shampoo
Check Price on Amazon
Why GG Loves It
Have you been searching for a super-fast strengthening shampoo that strengthens the stressed hair shaft while stimulating healthy hair growth? Is your daily moisturizing shampoo not giving you the results you're looking for? If so, then Marc Anthony's Grow Long Super-Fast Strength Shampoo is just what you need.
This best shampoo for dry and damaged hair is filled with the most powerful natural ingredients that will improve hair texture, strengthen the hair shaft, and prevent breakage so you can have longer, stronger hair.
The anti-breakage formulas of this nourishing shampoo contain Caffeine, Ginseng, and vitamin E to give you maximum benefits while using it. Caffeine is one of the most popular hair growth stimulators and helps to repair split ends, while Ginseng extract strengthens your scalp so that it can better nourish your locks.
Vitamin E is a potent antioxidant that maintains the health of your scalp and boosts its natural defense systems. It also helps to nourish the hair follicles, which is essential for achieving healthy, longer locks. The most spectacular and stunning thing about this moisturizing shampoo is that it's perfect for all hair types!
So whether you have oily hair, weak hair, bleached hair, fine hair, color-treated hair, or even breakage-prone hair, it can help. It won't strip away the natural oils that your hair needs to stay healthy & nourished, but instead, it will strengthen and cleanse your tresses while promoting stronger, healthier hair growth.
What You Should Know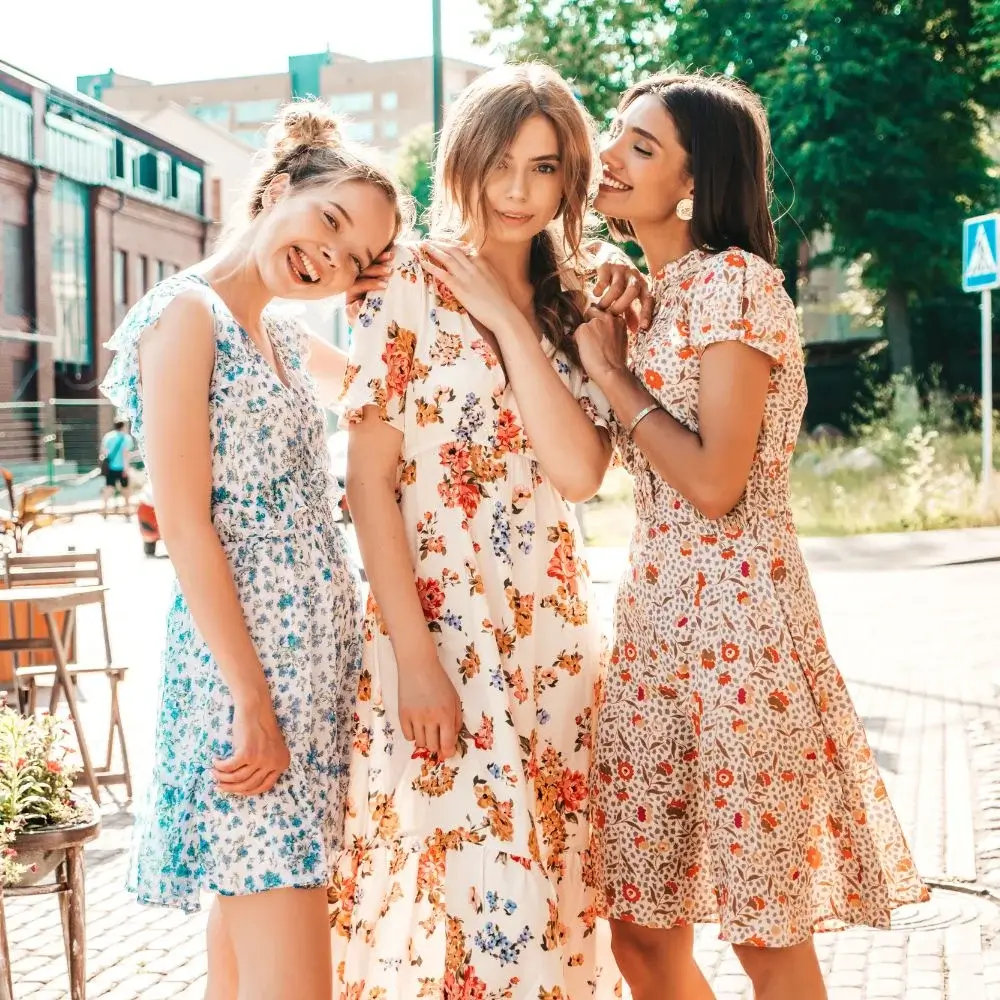 Marc Anthony is the most reputable haircare brand that is always at the forefront of beauty innovation. The team of style-makers and beauty lovers are constant travelers, searching the world for the best ingredients and latest formulas to ensure they create hair products that provide exceptional and true-to-life outcomes.
The Marc Anthony Biotin Shampoo is an example of their commitment to quality and innovation. This fast-acting formula contains no SLS, sulfates, parabens, or phthalates, so you can enjoy hassle-free haircare with improved volume, texture, and shine without compromising on the results and safety of your hair.
This shampoo for damaged hair also contains hydrolyzed keratin proteins that help to repair the damaged hair follicles and add smoothness, strength, and shine. This ingredient also prevents damage from daily pollutants while protecting hair color for longer periods of time so that you can always look your best.
Like Moroccanoil moisture repair shampoo, Amika The Kure Bond Repair Shampoo, or Pureology strength cure shampoo, this shampoo also provides a super sweet scent. This creamy shampoo offers a Red Tea scent that will leave your hair smelling beautiful and fresh all day without feeling too overpowering.
Whether you're looking to add volume, reduce frizz, and repair damage, or all three, this shampoo will do the trick! So why wait longer to get your hair looking beautiful and healthy? Try Marc Anthony's Biotin Shampoo today and experience amazing results without putting too much stress on your wallet or hair.
Here are Some FAQs to Help Guide you on Your Way!
Shampoo is one of the most effective and transformative products in the realm of hair care. It's like a soothing elixir for your hair, designed to tackle specific concerns and make your locks shine with vitality.
Just as a tailor-made suit fits you like a glove, the right shampoo tailored to your hair's needs can work wonders, but what is an anti-breakage shampoo? How it works? Can using it prevent breakage? However, without the appropriate knowledge, you cannot benefit from the full effects of this restorative product.
To ease your journey to luscious locks, here are some of the most frequently asked questions about anti-breakage shampoos that will answer all your queries so you can get the best out of your hair care routine:
What is an anti-breakage shampoo, and how does it work?
Hair damage is a common issue faced by many people, particularly those with long or dry hair. Anti-breakage shampoos are specially made to help reduce and prevent breakage caused by a variety of factors, like dyeing, heat styling, and chemical treatments. This type of shampoo works in several ways:
1. Moisturizing: By replenishing moisture in the hair, anti-breakage shampoos help increase the elasticity of the hair strands, making them more resistant to breakage. Moisturizing ingredients such as shea butter, olive oil, omega fatty acids, avocado oil, vitamin E, and aloe vera are often used for this purpose.
2. Conditioning: Anti-breakage shampoos also contain ingredients that condition the hair shafts, creating a protective barrier around each strand. This helps to minimize damage from styling & environmental factors.
3. Strengthening: Some shampoos contain proteins that penetrate the hair shafts and help fortify them for increased strength and elasticity. These ingredients also help lock in moisture to further reduce breakage.
Using an anti-breakage shampoo regularly can help keep hair strong and healthy while reducing damage caused by factors like heat styling and chemical treatments. But make sure that you choose a sulfate-free shampoo that is perfect for every hair type, like fine hair, breakage-prone hair, and extremely damaged hair.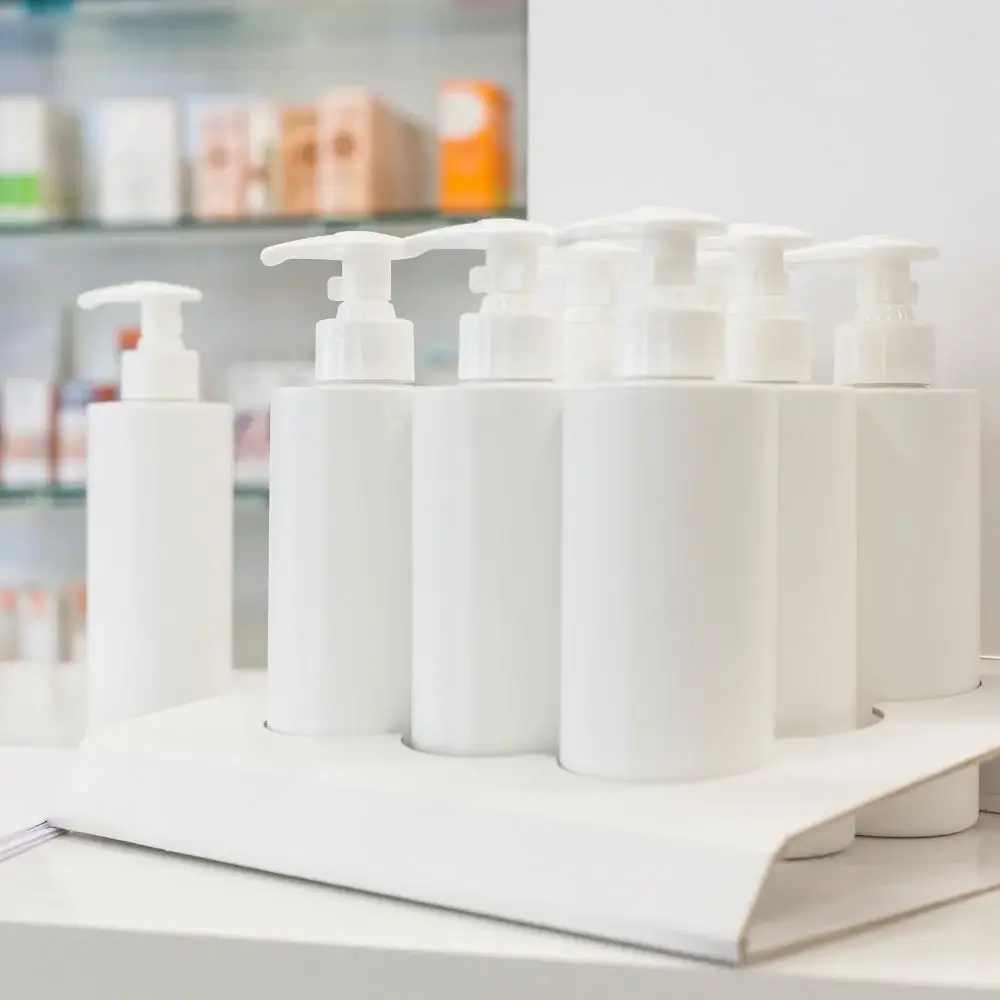 Can using an anti-breakage shampoo really help prevent hair breakage?
Absolutely! The best anti-breakage shampoos are formulated to strengthen hair strands, repair hair cuticles, and prevent split ends. By nourishing and fortifying your hair, these best shampoos for damaged hair can minimize hair breakage, reduce frizz, and give you healthier-looking, happier locks in no time.
They also address excess oil & prevent hair loss, helping your hair strand by strand. Some shampoos for dry and damaged hair also contain moisturizing ingredients to fill in cracks and increase hair strength. They can even contain keratin and amino acids to help rebuild the hair's internal structure.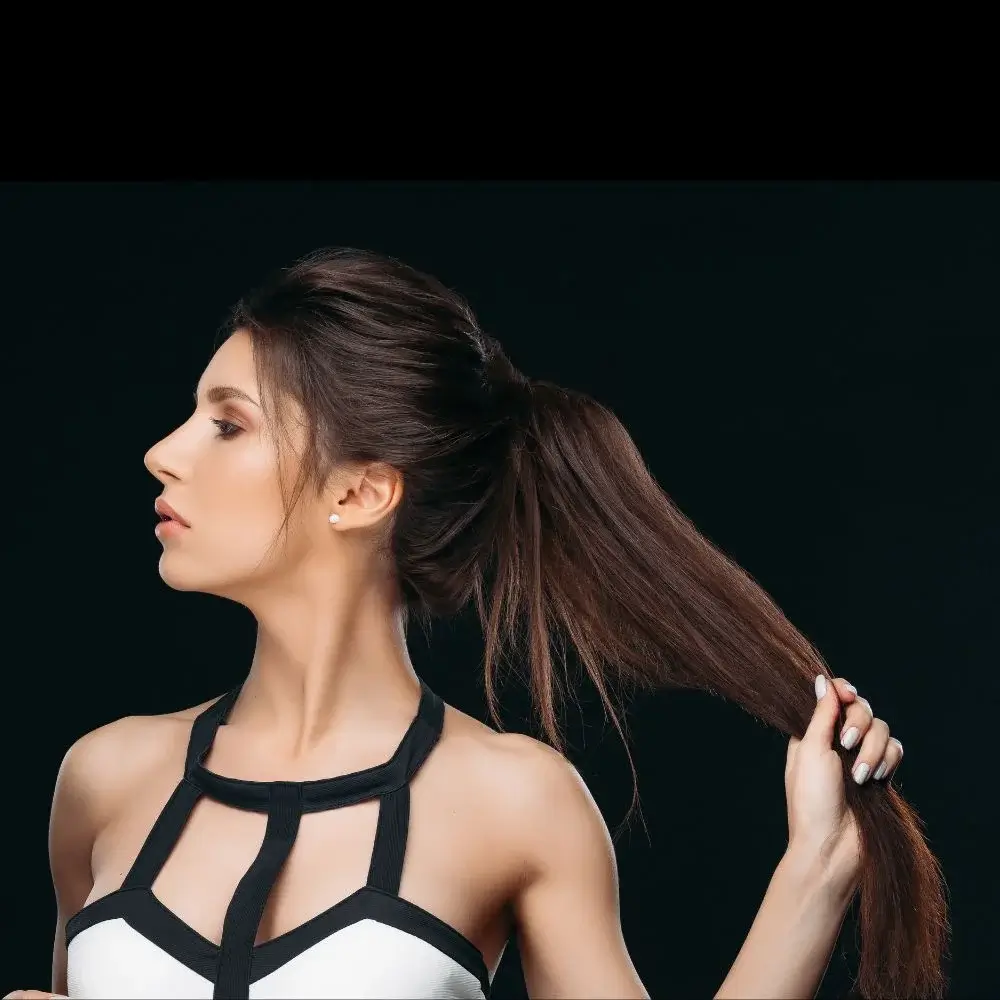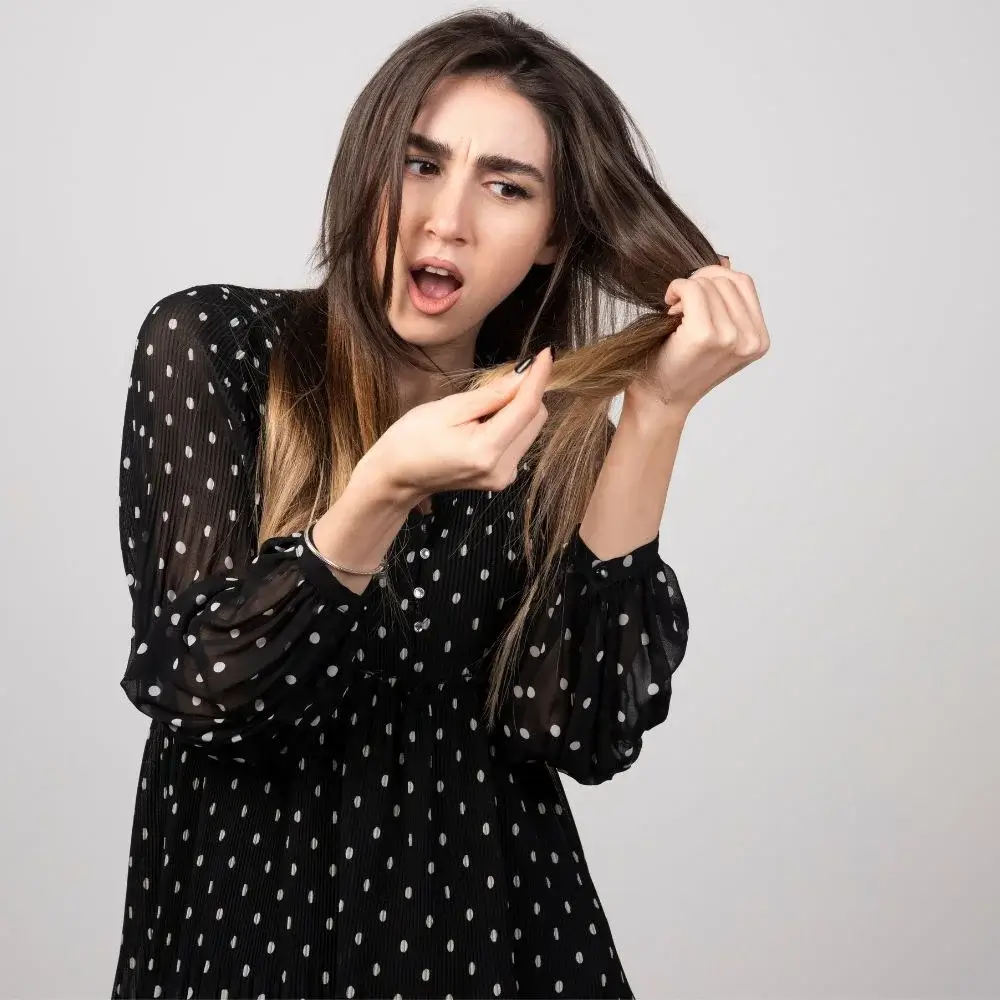 Are there any specific ingredients to look for in an anti-breakage shampoo?
When looking for an effective anti-breakage shampoo, it's vital to look for specific ingredients that can help fortify your hair and protect against breakage. Here's what to look for when purchasing the best shampoo:
1. Protein: Protein is essential for rebuilding and repairing damaged hair. Look for shampoos with hydrolyzed proteins, which help bind to the hair shaft, making it stronger and less prone to breakage.
2. Natural oils: Natural oils such as argan oil, jojoba oil, coconut oil, and avocado oil are excellent for preventing breakage and strengthening hair.
3. Amino acids: Amino acids such as cysteine, arginine, lysine, and glycine are essential for rebuilding damaged hair follicles and helping maintain stronger strands of hair.
4. Vitamins A, C, and E: These vitamins are essential for promoting hair growth and preventing breakage due to their antioxidant properties.
5. Keratin: Keratin is essential for strengthening the hair shaft and reducing fizziness and split ends.
6. Nettle extract: Nettle extract contains silica, which helps to rebuild and strengthen damaged hair.
7. Shea butter: Shea butter helps prevent breakage by providing a protective layer around the hair shaft while also helping to keep it moisturized. It deeply nourishes the hair cuticle and scalp.
8. Biotin: Biotin is an essential vitamin that helps promote healthy hair growth, as well as preventing breakage due to its strengthening properties.
9. Honey: Honey is a natural humectant that helps to keep the hair moisturized while also providing an added layer of protection.
10. Aloe Vera: Aloe Vera contains vitamins and minerals that help nourish the scalp and promote stronger hair growth, as well as prevent breakage due to its strengthening properties.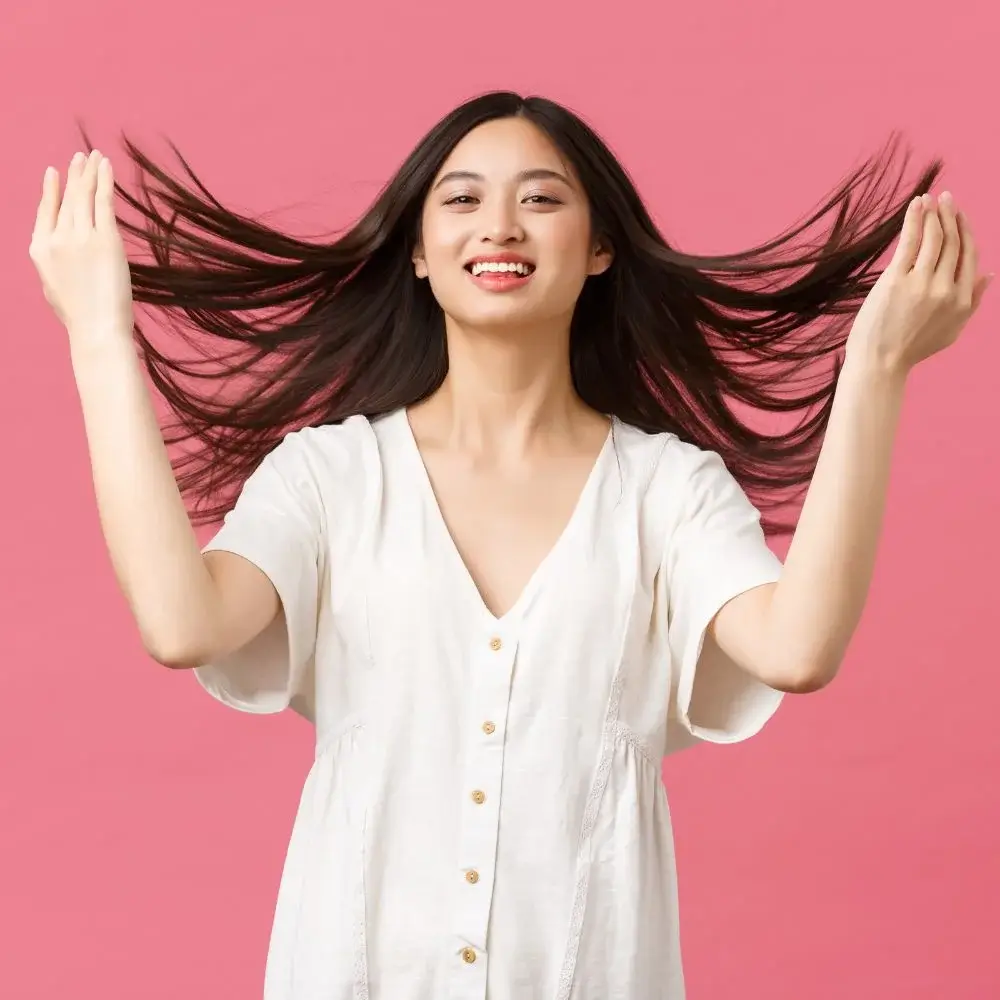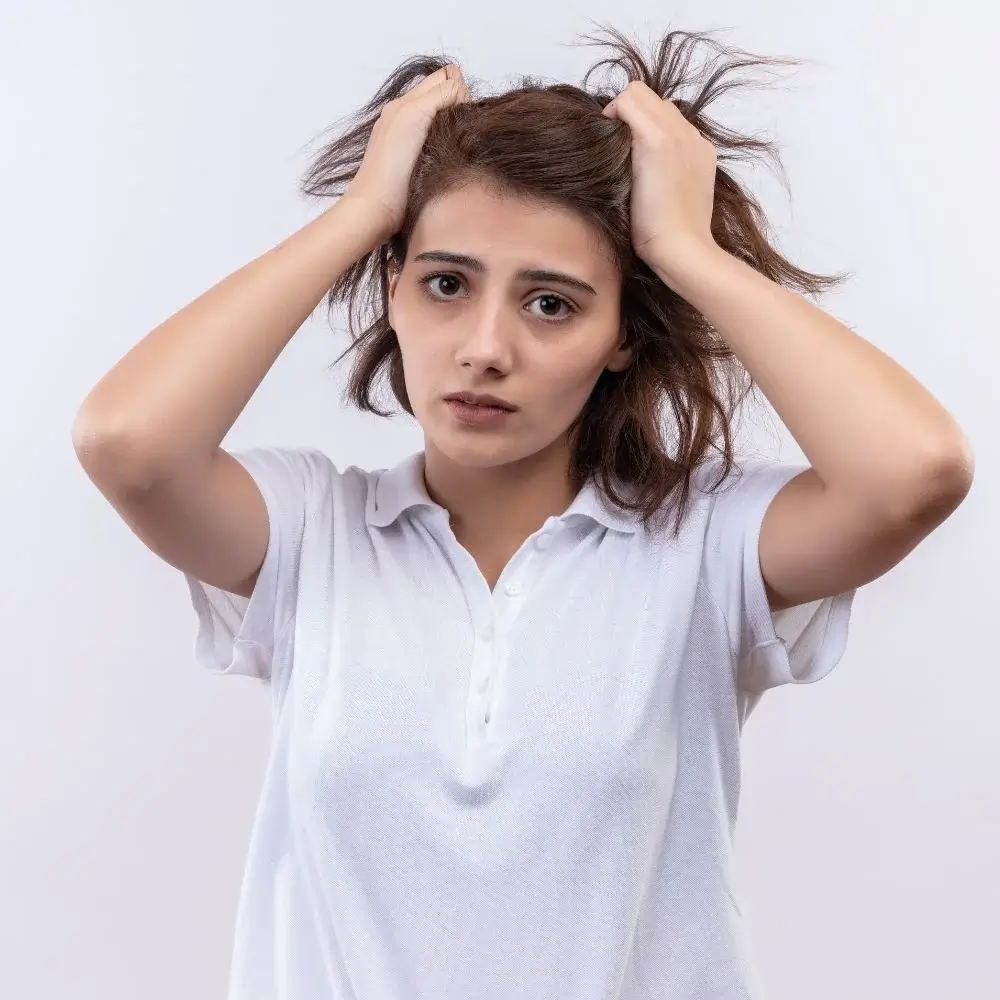 Can an anti-breakage shampoo be used on all hair types?
Yes! Anti-breakage shampoo is designed to be used on all hair types. Whether you have brittle hair, curly hair, color-treated hair, fine hair, straight hair, short hair, dull hair, or any other hair type, it can easily fortify and repair damaged hair to bring it back to its natural healthy state so you can enjoy beautiful, strong hair.
However, it's important to remember that everyone's hair is different, and the right product for one person may not be suitable for another. So, it's always best to check the label and do a patch test before you buy.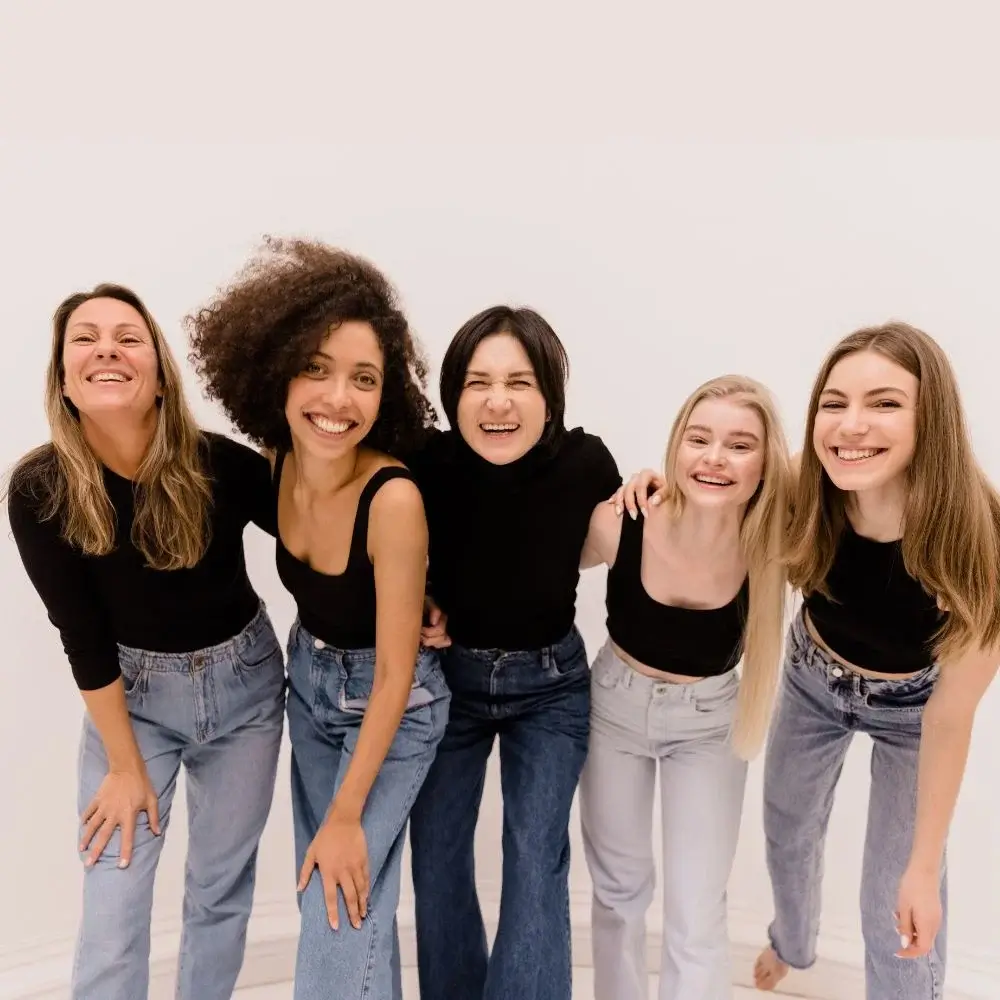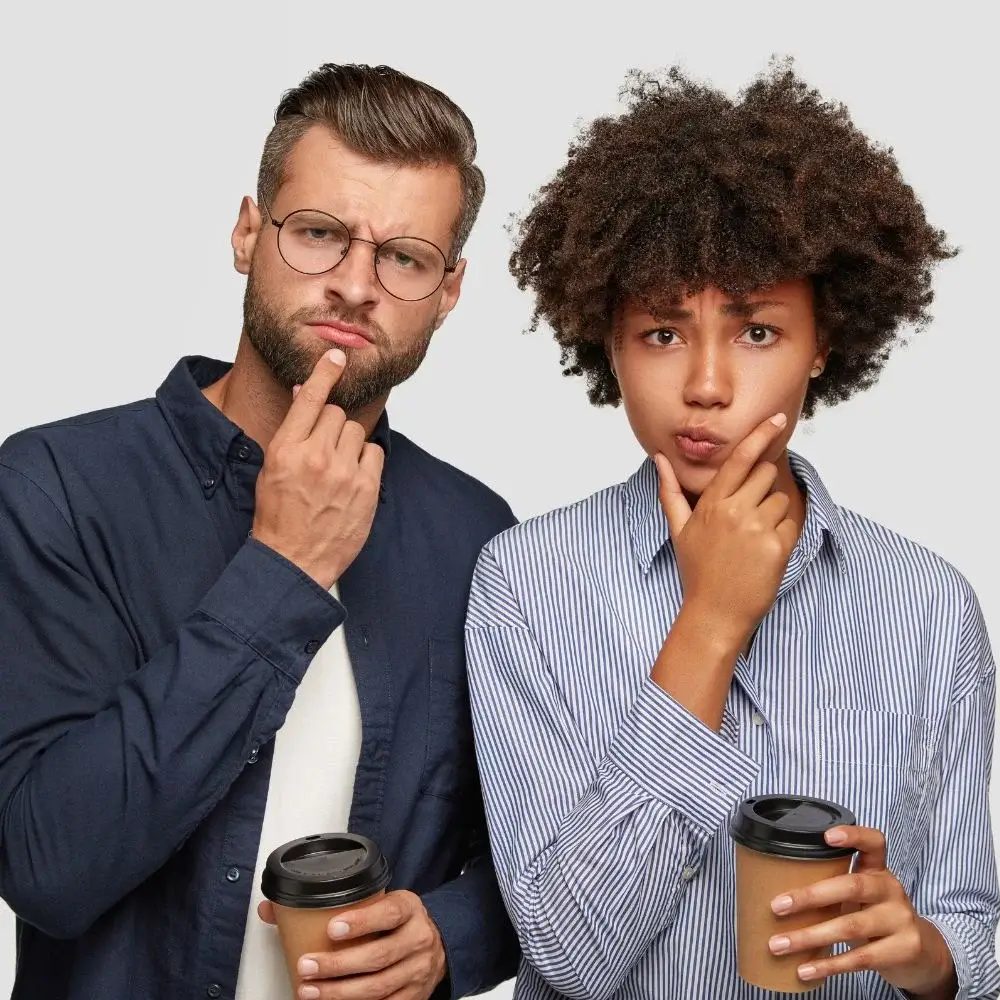 Best Anti-Breakage Shampoos:
In this day and age, many of us are dealing with thinning or breaking hair. Whether due to stress, hormonal changes, or just the natural aging process, it can be a frustrating and confidence-undermining problem that can be hard to deal with; that's why using the right shampoo is essential to help your hair look its best!
A shampoo that is particularly formulated for anti-breakage is one of the most important & effective steps you can take for thicker, fuller hair. Not only will it help prevent further damage and breakage, but it can also provide the nourishment your scalp needs to be able to produce healthier, stronger, and shiny strands.
The top four best shampoos for damaged hair that we have mentioned above are all bewildering solutions for those who want to say goodbye to hair drama & hello to hair nirvana that strengthens and fortifies locks.
All these shampoos are blended with organic ingredients that help repair split ends, strengthen the hair follicle, & reduce breakage. Plus, they are affordable, easy to use, and free from all bad stuff that can harm your hair, so you don't have to worry about sacrificing the health of your hair for convenience or budget.
So what are you waiting for, people? Pick any one of these best shampoos for breakage from our list today and experience the amazing difference in your hair's health & shine in no time without breaking the bank.